It's finally warming up here in NYC, but if you flip it and reverse it, it's cooling down on the exact opposite end of the globe where Fashion Week just wrapped up. With bare legs, creative layering, and a mix of fall florals and warm textures, the street scene outside Mercedes-Benz Fashion Week Australia was spot-on. So, consider this a window into the very near future.
Scroll through for the 15 looks that caught our fancy.

Margaret Zhang of Shine By Three in a stellar, leather, skirt-on-pants look.

Zanita Morgan shows off her stripes.

Those heels call for a little extra TLC when walking down stairs.

Holographic, iridescent, beetle-bright — we're loving the plastic-fantastic look!

Natalie Joos as a modern-day biker chick.

Candice Lake looks absolutely statuesque in Burberry.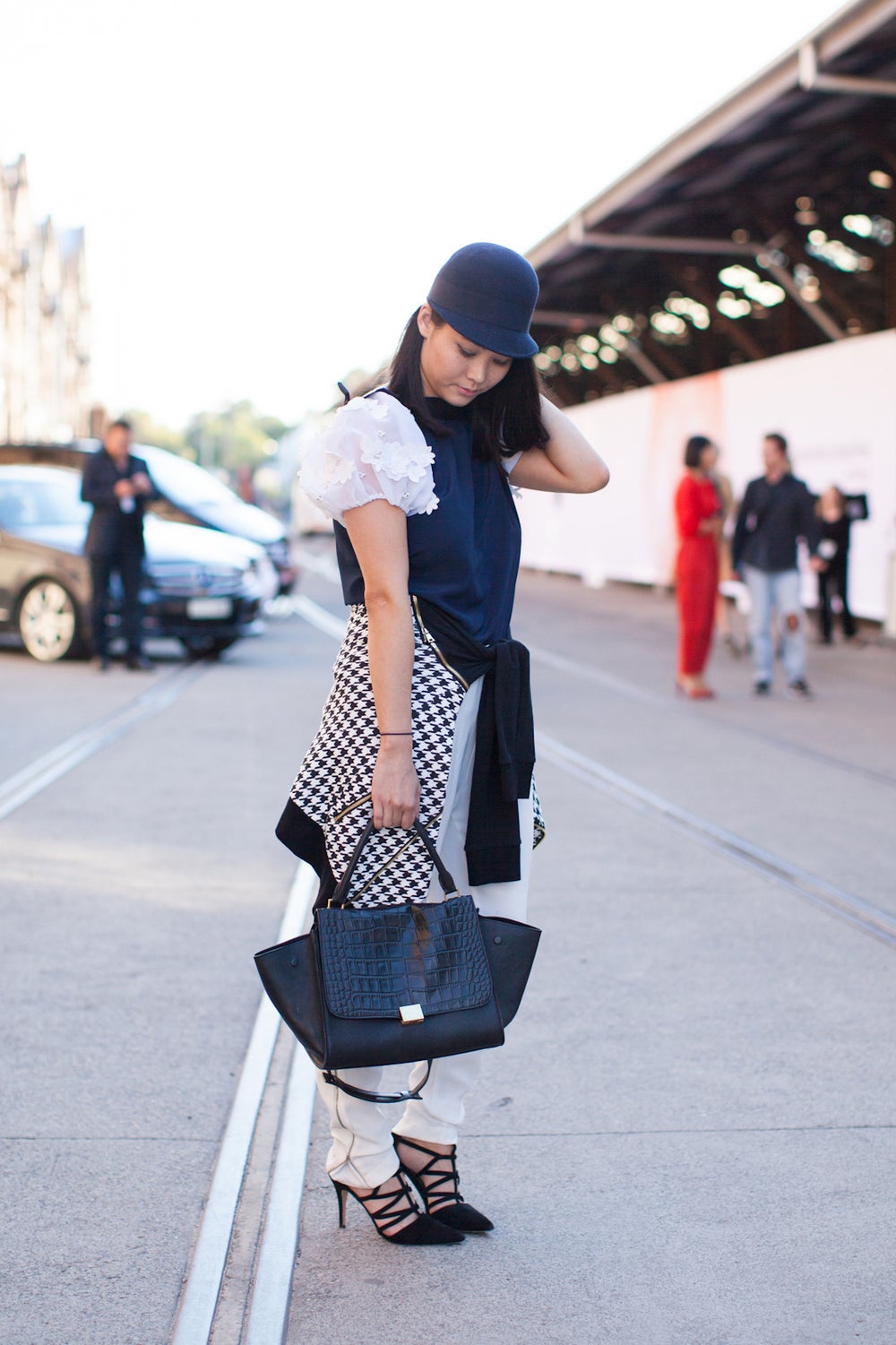 We're loving all the shapes and angles in this outfit.

Hanne Gaby kicks back in super-fly gold platforms.

Photographer Rei Shito's toile board shorts are too good.

We're loving this sunny-yellow slicker and floral garland combo.

This is our new styling trick: Dress up a bomber jacket with a pair of peep-toe boots and a leather pencil skirt.

Who knew that a beaded, puffy, peep-toe bootie could look this sensational?

Now those are a pair of statement shoes by Shoes of Prey for Romance Was Born.

Seeing red.

Mixed off-whites — so fresh and so clean!
Photographed by Xiaohan Shen
Click HERE to read more from Refinery29.