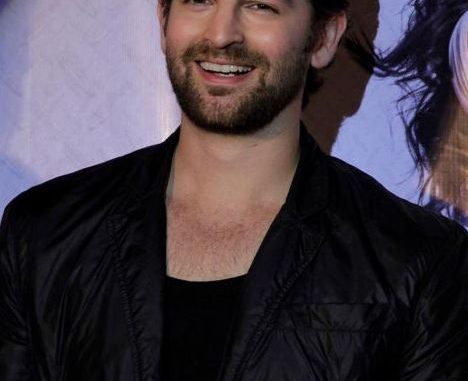 This article was last updated on April 16, 2022
Canada:

Oye! Times readers Get FREE $30 to spend on Amazon, Walmart…
USA:

Oye! Times readers Get FREE $30 to spend on Amazon, Walmart…

The actor who not only has Good Looks, But also choose the role which stays in one's mind for a long time. The actor who choose unconventional work for himself. From 'Johnny Gaddar' to 'Jail' to the latest thriller '3G'. Son of 'Legendary' singer Nitin Mukesh, Neil Nitin Mukesh is confident about people liking him and his work. Straight from Neil's heart by Faisal Saif.
What is Neil Nitin Mukesh and his Journey?
Neil Nitin Mukesh is a very simple man. I have a 9 to 5 job, After that i go back to my family which is my mother and my father. I don't have guts to be in any 'Serial' territoty, Be it 'Kisser' or a 'Killer'. (Laughs). My Journey has been extremely interesting. There were lot's of Up's and Down's, But so far very intelligently grafted Journey i may call it. I have worked with the Finest Director's of Bollywood. There are also some new director's in my kitty. I am looking forward to it.
According to you, What are the films that belong to the 100 Crore Club?
There are very few films that belong to this club. Kahaani, Barfi, English Vinglish would be my examples.
So you feel you are doing Bad Films?
Sometimes i do feel that am i doing Bad Films. It's confusing sometimes. It throws me off sometimes trying to make a choice of Films. But i hold my horses and come back to believing in what i am doing.
You mean the Cinema is changing a lot?
Yes i believe the cinema is changing a lot today. Today i have films like Gangs of Wasseypur, Kai Po Che doing well. It gives me little bit of confidence and hope.
As an Actor, What went wrong with 'David'?
I don't know. As an actor, I do my work. If it works, It works. For me 'New York' was a commercial success. It had everything. Well directed, Large scale etc. I love to do that kind of films. If you ask me to put my finger into a 'Plug-Hole' and move around for 20 minutes to generate few laughs, I might not be comfortable doing it.
When will you do a Romantic Film? Why always Dark and Edgy films?
No one asks Mr.Shah Rukh Khan when will he do a 'Dark' or an 'Edgy' film? Romantic Films are not my Territory, There are so many films that i have refused and they were disasters. For example 'Luck' was offered to me, 'Blue' was offered to me. You can see me in 'Saat Khoon Maaf' which had hardly 20 minutes of me, But still made an Impact. No matter if these films are successful or no, But i have always been appreciated. And that's the reason why i am sustaining.
Any film for which you have worked real hard and it didn't work?
(Immediately) Jail. I was really upset when Jail didn't work. I had put in my heart, My soul into Jail. The film taught me a lot in life, Not to 'Expect'. I used to expect a lot from Jail. Madhur Bhandarkar, Intelligent Film, Serious Cinema, And suddenly it didn't do well. I figured out people are not wanting to watch that kind of a Film.
And what do you have to say about 'Shortcut Romeo'?
Shortcut Romeo is a very 'Kameena' film. (Laughs). It is very different from the Original (Tamil Version). When the film came to me, I really liked my character. I always wanted to have that 'X' Factor of 'Haraamipan' (Apologizes) Pardon my language. And the film has that 'X' Factor. There's a lot of Cat and Mouse game in the film. We have added a lot of twist and turns. There's a lot of deliciously interesting badness in this guy's character. And coming to Commercial Cinema, Shortcut Romeo will be my answer to that.
Also, Is 'Dussehra' is a Commercial Film too?
Dussehra is an out to out hardcore action film. You will see me fighting with 30 Men. But the film has some mind blowing performances too.
Are you producing a film too?
Yes i am producing a film called 'Paidaar'. It means Eternal. I have written the film also. I plan to shoot this film by the end of the year.
What are you fond of?
People call me a 'Gadget-Freak'. I have this craze of buying Gadget's for myself. I would rather not go shopping for my clothes, But i would prefer shopping for Gadget's. Recently i got myself a Projector which is 4 inches. You can connect it to your I Phone, And get a 100 Inches on to your Wall. And i have a 3 Inches Bluetooth keyboard which can be connected to any of your Instrument, And it show's out a 'Laser Keyboard' in the air.
You can publish this article on your website as long as you provide a link back to this page.