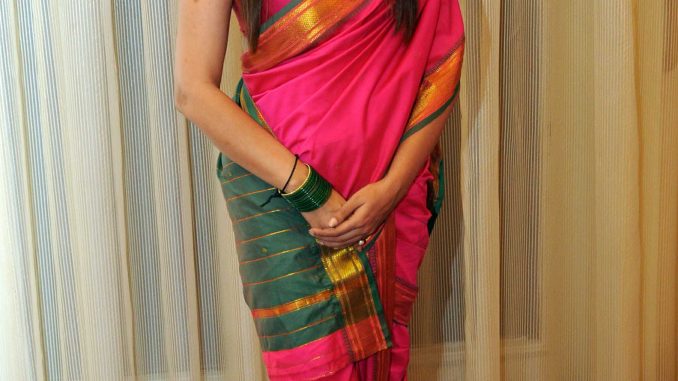 On Maharshtra day we spotted the gorgeous Pooja Misrra looking stunning in a gorgeous pink and green traditional Marathi Kashta at a News makers Awards ceremony at Trident hotel at Nariman Point.
We saw Pooja Misrra at the receiving end of innumerable compliments as she mingled with Ganesh Acharya,Pankaj Udhas,Shivaji Satamji of C.I.D fame,Delnaz Irani and Imam Siddique amongst others. The lovely damsel soon took stage to give away awards to eminent personalities on television, all to thunderous applause.
It was a sight for sore eyes and a pleasant surprise to see our lissome Pooja dressed as a marathi mulgi on Maharashtra day which seemed to take every ones breath away.
All we can say is Jai Maharashtra Spare Me girl!