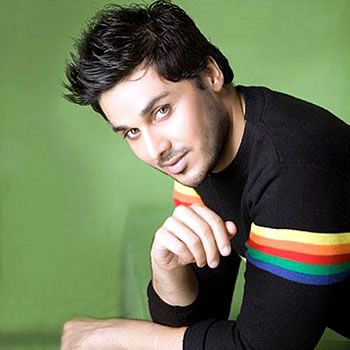 You can publish this article on your website as long as you provide a link back to this page.
This article was last updated on April 16, 2022

Ahsan Khan, the famous face on television dramas in Pakistan has also got the ticket to Bollywood by signing a film with Bollywood director Deepti Naval.
Ahsan Khan, who is currently appearing in drama serial "Mirat-ul-Uroos", will fly to India for his debut film shoot there. In an interview, he also reveals, "I have been getting offers from Bollywood. In fact, I have signed a Bollywood movie directed by Deepti Naval. The film shoot will begin soon."
He said, "I met Deepti ji in a show in America. She loved my performance and walked to me and asked whether I would be interested to do a Bollywood movie. For a moment I was shocked and then instantly I smiled and told a yes to her."
According to Ahsan Khan, "It's a great platform for any Pakistani artist to perform in India. I think it's refreshing to see Bollywood movies including Pakistani actors. The change is a welcome. Hopefully, this will help us to bridge the gap between both the nations and bring in more peace and harmony. The cultural exchange is a great move and hope we get to see more artists from India also coming to Pakistan."
He then continues, "We feel proud when we see Indian fan followers for our artists and actors. It's a huge motivation and encouragement for us."
We wish best of luck to Ahsan Khan for his latest Bollywood venture.
Click HERE to read more from Fashion Central.