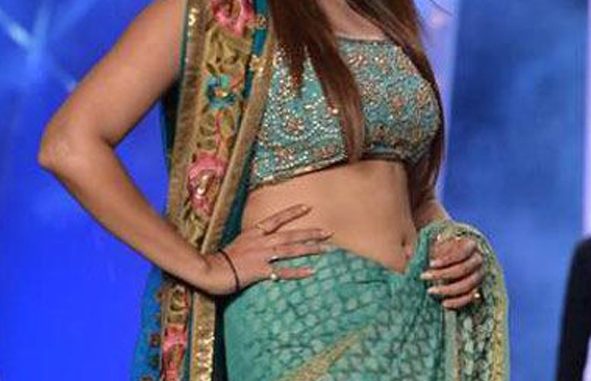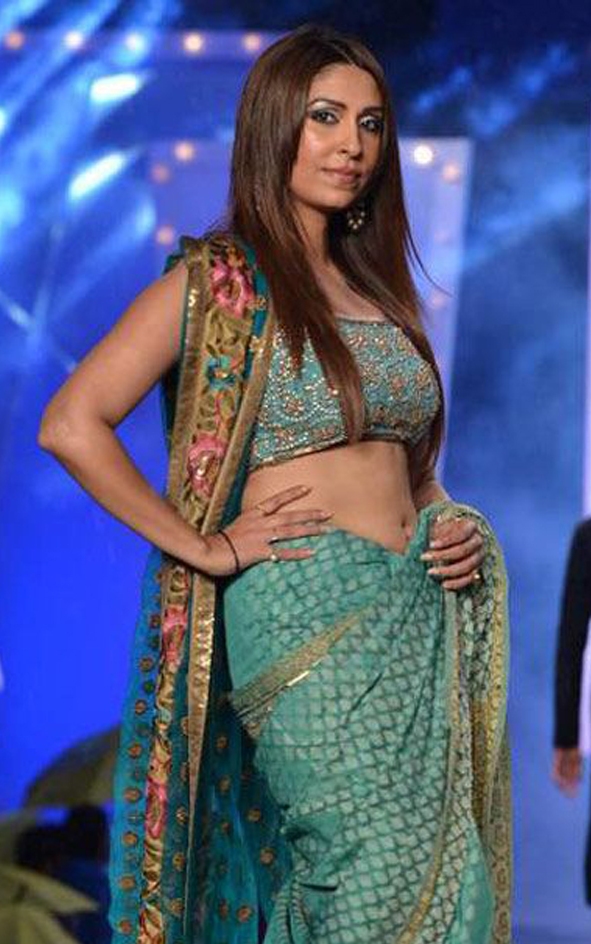 Recently brabourne stadium housed a huge fashion show , which was a pleasant change as one only sees cricket matches there.Over 100 celebrities walked the ramp in aid of cancer patients.
We spotted Model/Vj/Actress Pooja Misrra sashaying the ramp in a gorgeous aqua saree by Shaina Nc.We were heartened to know that Pooja who had recently set the ramp ablaze in a pink bra for breast cancer awareness Delhi, had taken her precious time out to support a noble cause yet again.
Irrespective of the heavy showers, Pooja soldiered on the wet ramp in her 4 inches of heels with a heavy zardozi saree on.When we quizzed her,we figured out it was harder than it seemed,'Well it has been a17 hour long day for me today as i zipped in this morning into Mumbai from Pune where i was celebrating my mothers birthday, just to support the cause.' said the gorgeous spare me chic Pooja Misrra.
Well who so ever thought celebrities had it easy,needs to read this! Hats off for Pooja's aristocratic efforts towards charity! Atta girl!