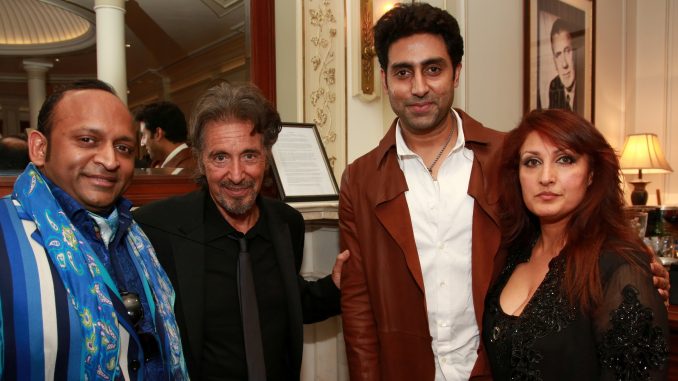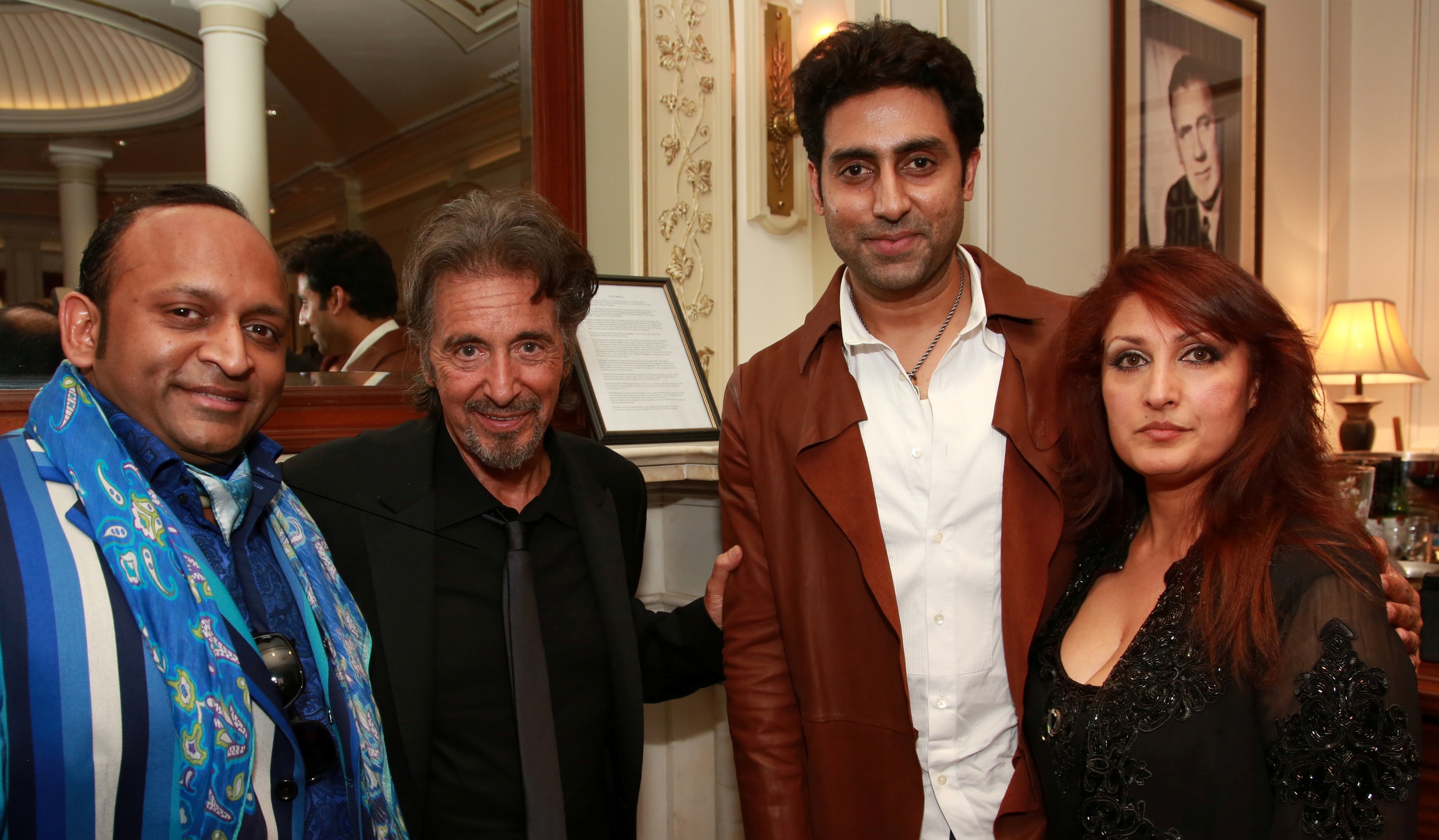 Hollywood screen legend Al Pacino lit up the London Palladium stage as he thrilled a captivated audience with his critically acclaimed one-man show 'An Evening With Pacino' on the 2nd June 2013. The Oscar-winning actor brought his celebrated show for its European premiere to the iconic world-famous London Palladium. The one-off performance provided a special opportunity for fans of the silver screen legend to see and interact with their hero up close.
Speaking about the event, Al Pacino said: "I love being on the stage, it's a big passion of mine. It was a privilege to perform in London at the Palladium after so many years. I loved the live element of the event and being so close to my fans in the UK. The last time I was here was for the docu-drama Wilde Salome. It's always great to be back."
The sell-out show was organized by Sterling 2 Ent, a multi-entertainment and film investment and production vehicle founded by Teji Singh and managed by CEO and MD Natasha Mudhar and top entertainment promoter Rocco Buonvino. The event's title sponsor was DVK, a global private equity and commodity trading company founded by Deepak Kuntawala. The show was attended by Abhishek Bachchan. However, Aishwarya Rai Bachchan missed the event.
Amid a star-studded auditorium, Al Pacino, the force behind such cinematic classics as The Godfather, Scent Of A Woman and Carlito's Way, took to the stage to reminisce about his illustrious career and to re-enact scenes from his most famous works. Highlights from the evening included Al Pacino speaking to interviewer Emma Freud, who asked him how he chose the legendary roles that he has performed. He answered simply: "My career decisions have been based on my instinct, nothing else."
An Evening with Pacino marked a fitting accolade to showcase the incredible life and career of one of the world's most respected, talented and loved film and theatre actors.