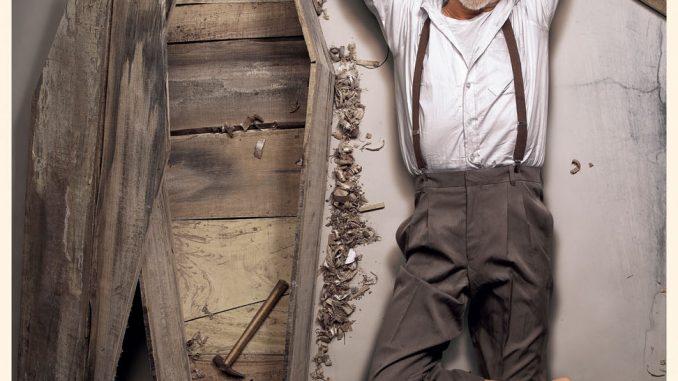 You can publish this article on your website as long as you provide a link back to this page.
This article was last updated on April 16, 2022

The Coffin Maker is a life changing film. It represents cinema that inspires! Set against the authentic and seductive spirit of a Goan Village, Coffin Maker is a poignant tale about a reluctant Coffin Maker who learns about life from a very unusual and mysterious sour. The film is produced by Bharat & Ambika Vijan's Shree Narayan Studio Pvt. Ltd. and directed by Veena Bakshi.
The Coffin Maker exemplifies the genius and the exceptional talent of Nasseruddin Shah yet again. Randeep Hooda looking very dapper and handsome,more like a charming Hollywood hero, in the best performance of his life with his real life mentor Nasseruddin Shah. It's a constant battle of wits between the two protagonists in a mental game that transports the inspirational film to a very different level. Ratna Pathak Shah plays Nasseruddin's catholic wife Isabella that will surely charm the audience yet again.
Says Producer Bharat Vijan, Shree Narayan Studio " I am just so overwhelmed to have Nassersaab in my debut film as a producer in Bollywood and such a brilliant cast of Randeep, Ratna,Benjamin, Amit,Mahabanoo. Coffin Maker is captivating and elevating cinema with the beauty of hope, love and the human spirit set against the Goan background. It is a part of Entertaining cinema that inspires, and I genuinely hope that all Indians will watch it and get inspired. It will make Indian cinema proud in the world stage. Even the music of Bapi-Tutul and songs by Hema Sardesai captures the essence and the sunshine spirit of Goa. Coffin Maker represents the blueprint of dealing with life in an entertaining way. Watch it!"
The Post-Production of the film was recently completed and the movie is about to hit cinemas soon.