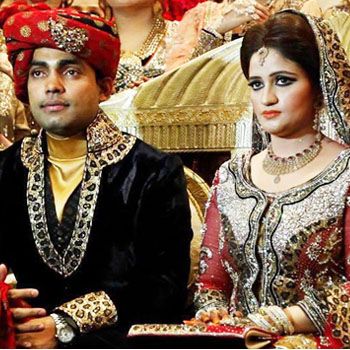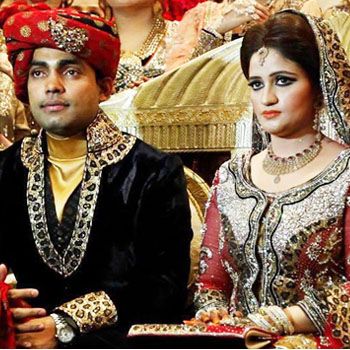 Surely a news that will delight the Pakistani cricket teamfans to the fullest. In 2010, it was
Shoaib Malik
and
Sania Mirza
hitting the minds of every Pakistani cricket fan and now, its Umar Akmal's turn to be in the spotlight. Umar Akmal recently got married with daughter of former
Pakistani cricket team player
, leg spin bowler
Abdul Qadir
. Umar's wedding has attracted big headlines in Pakistani media over his hairstyle and expensive sherwani.
The freshly married Umer had to face a trouble by violating the laws. Pakistan Police officials said that the 23-year-old international held a function on Tuesday that violated by laws which say only one food dish can be served at wedding parties, which must end at 10:00pm. Umer left the venue before police rate.
"There were violations of marriage act and a case has been registered and four people were arrested," police official Rana Imtiaz told reporters. Imtiaz said Umar was not named in the police report, but action could still be taken against the cricketer, as it was his function.
The law was brought in to try to curb excessive wedding celebrations and has proved unpopular in Lahore, traditionally known for lavish marriages. It comes a month after Umar was cleared of violating traffic rules and scuffling with a policeman.
Click HERE to read more from Fashion Central.