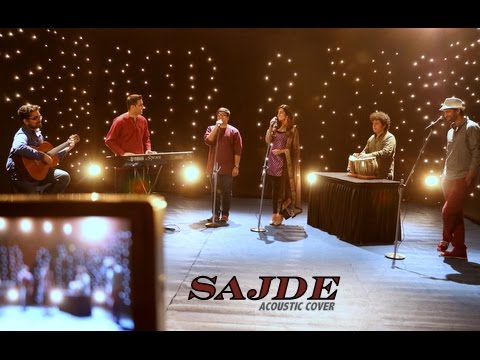 A new feel. A new style. That's what Aakash Gandhi gave to the hit song Sajde from the movie Kill Dil in his latest cover on his YouTube channel 88KeysToEuphoria. Originally sung by Arijit Singh, the song is jam packed with a seemingly untouchable vocal finesse. But composer and producer Aakash Gandhi shows you how it's done in his acoustic cover of Sajde! http://youtu.be/nIvmyqQfuA0
Aakash has hit the nail on the head with his musical creativity and skilful piano delivery. The music is soulful and the melody takes over your heart – as tweeted by Yash Raj Films and Parineeti Chopra about the cover.
Started in 2008, 88KeysToEuphoria is one of YouTube's most Subscribed Independent Indian Music channels, with over 22 million views. Owned by Aakash Gandhi, the channel consists of instrumental and vocal covers of popular Bollywood songs.
Sajde (Acoustic Cover) is given just the right touch by incorporating the perfect blend of male and female vocals. Fans and followers are reintroduced to Pratik Rao from 88KeysToEuphoria's acoustic cover of Someone Like You/Yaariyan of late 2012. Pratik invigorates the piece with his mastery over Hindustani classical vocals. Moreover, the remarkably talented Jonita Gandhi (Indo-Canadian singer of recent Bollywood fame) adds an expressive Punjabi touch and a charm that steals your soul away.
The song takes a different approach from the rock feel of the original composition and brings in a more folk feel with tabla and dholak by Rupak Dhamankar. Daniel Kenneth Rego delivers a subtle touch of guitar that catches you by the heart. As usual, Aakash has thrown in something new to make the piece unique, introducing beatboxing by UK based co-producer Rax Timyr of Rax Timyr Productions.
The audio has been mixed and mastered by Abhishek Ghatak and the music video has been directed by Devina Kanani.
Check out Sajde by Aakash Gandhi on 88KeysTo Euphoria at http://youtu.be/nIvmyqQfuA0