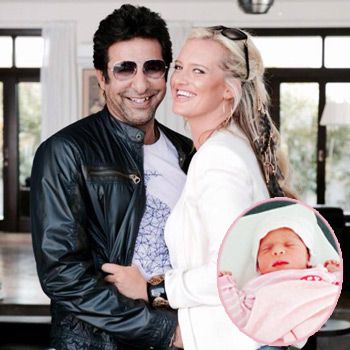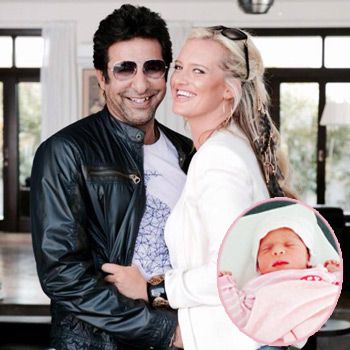 Wasim Akram is very much excited upon the arrival of a new member in his family. The famous
Pakistani Cricketer
has shared the news of his newly born
baby girl
on twitter and also shared the picture. The news was announced by Akram's manager,
Arsalan H Shah
, in a
Facebook
post early on Sunday.
Wasim's wife Shaniera gave birth to a baby girl in Melbourne, Australia, according to his manager. Wasim and his beloved Wife Shaniera named the child, Aiyla Akram. Aiyla is the third child of Akram who has two sons, Taimur and Akbar from his previous marriage to Huma Akram.
A praised commentator and bowling coach, Wasim Akram married Shaniera last year on 12th August. Themarriage ceremony was made at a small scale in which the close family members and friends had participated.
Former cricketer already has two sons from his first wife Huma. Later, Wasim married to Shaniera on August 12 last year. Former left-arm pacer Wasim Akram expressed his feeling by saying "I think I'll enjoy fatherhood more this time around; when my sons were born, I was travelling a lot for cricket."
Click HERE to read morfrom Fashion Central.