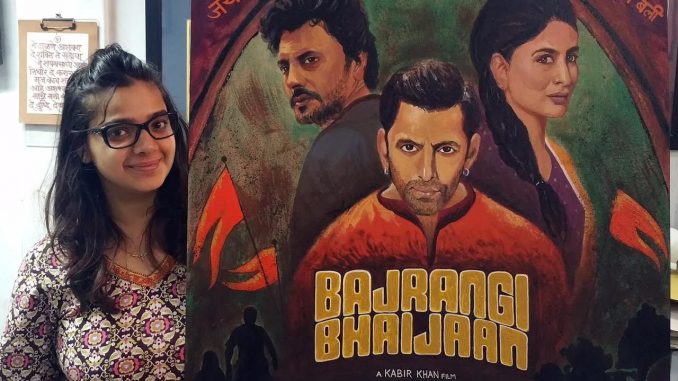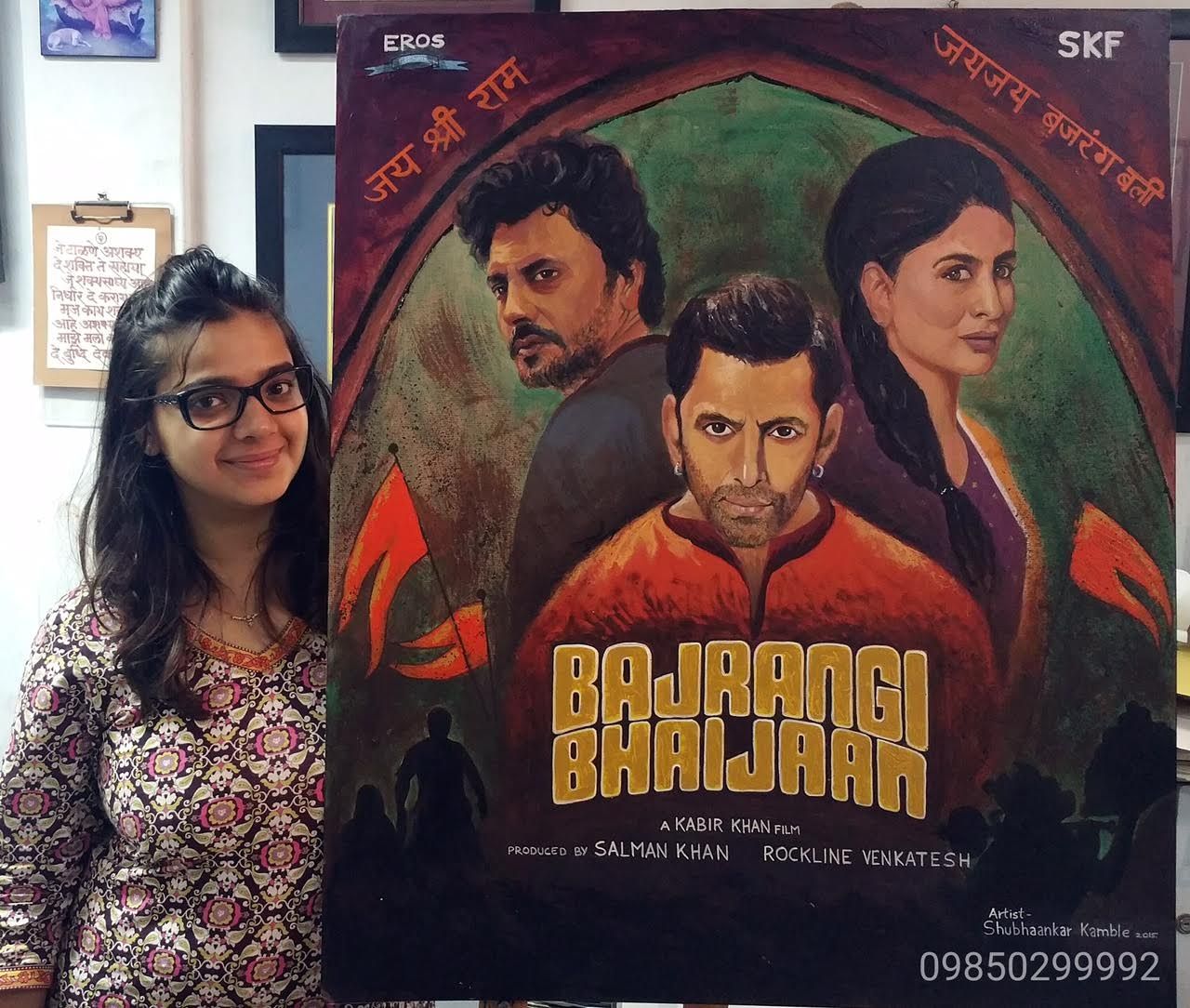 There are unending tales of stories of Bollywood stars meeting their fans. Here is the latest news of Salman Khan who met his fan! The girl who has hand painted the posters of the actor's forthcoming film that features Salman Khan, Kareena Kapoor and Nawaz reached out to the makers requesting them to arrange a meeting with the star.
The young girl named Maheshi Pandya warmly requested the makers to arrange a meeting with star so that she could present these paintings to Salman khan as a gesture of her love for the actor. The actor was pleasantly surprised by the gesture of the fan.
After meeting Maheshi, the actor thanked her for all her love and support and encouraged her to pursue the profession. The painting was beautifully made as that by a professional.
Bajrangi Bhaijaan, being one of the most awaited films of the year is all set to hit theaters on 17th July.
Maheshi shares, "It was a fantastic experience to meet Salman sir… it's my dream come true. He encouraged me to continue painting."