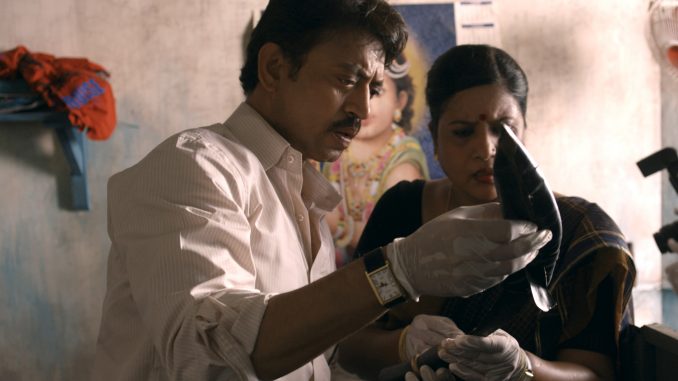 You can publish this article on your website as long as you provide a link back to this page.
This article was last updated on April 16, 2022

Vishal Bharadwaj is back to deliver a content oriented film Talvar to the audiences on the very same day as Haider had released.
On the very same date of October 2nd, Vishal Bharadwaj is to present to its audiences, Talvar which is loosely based on Noida's double murder case (2008).
The Haider team is back to deliver yet another power packed cinema with Talvar.
In addition to Vishal being the connecting point in both the films, factors like a crisp script, performance driven actors, content and the release date draw further similarities between Haider and his next outing Talvar.
Talvar is backed by a visionary Director, Meghna Gulzar and consists of a strong star cast like Irrfan Khan, Konkona Sen Sharma, Neeraj Kabi amongst others.
Also observing the fact that Talvar is slated to release opposite Singh is Bling facing a similar situation as last year where Haider was pitted against Bang Bang.
It seems as a dejavu sorts where last year the pick was between Haider & Bang Bang which were released on the same date! Similarly this year the audiences have a pick between Talvar and Singh is Bling!