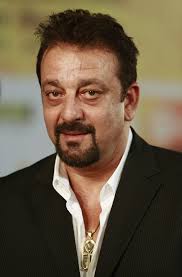 You can publish this article on your website as long as you provide a link back to this page.
This article was last updated on April 16, 2022

The actor who looked fit as ever has resumed for work and starts shoot for his first ad shoot!
Sanjay Dutt shot for his first ad commercial last Friday and the actor just loved every bit of it!
The actor drove down to Madh island where the shoot was being done. The commercial was for a vest.
Sanjay Dutt Reached the venue before time and was at his best on the sets! The team members who were in awe of the actor requested for pictures to which the actor made sure that he took pictures with each of them present on the sets! It was a fan moment for everyone till the actor gave autographs and got pictures with all of them!
From lightmen to helpers, the actor made everyone happy!
The actor was at his best, Sanjay Dutt has been doing religious work out sessions. Infact, the actor has adopted an unusual way of workout and that seems to be the secret of his fit physique. During his time at Yerwada, Sanjay had learnt a new way of maintaining fitness by adopting a very new method of exercises! As the actor had no access to a gym, Sanjay started using the phawdas which is used to carry water as his dumbbells!
News is Infact even now, the actor has continued to do the same! Sanjay still uses Phawdas as his dumbbells and has maintained doing all those free hand exercises at his residence in Bandra and has dedicated every 2 hours to it!
The actor's gym at his residence has become his secondary choice and has gotten equipped to the natural way of being fit!
Sanjay who finished the shoot before time even bonded with the kids on sets who were a part of the shoot. It was a pure treat to see the actor back in action.