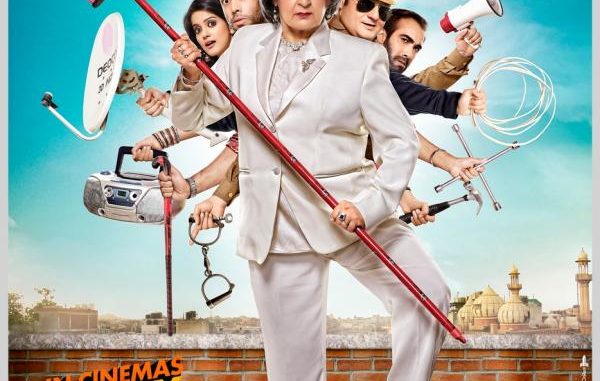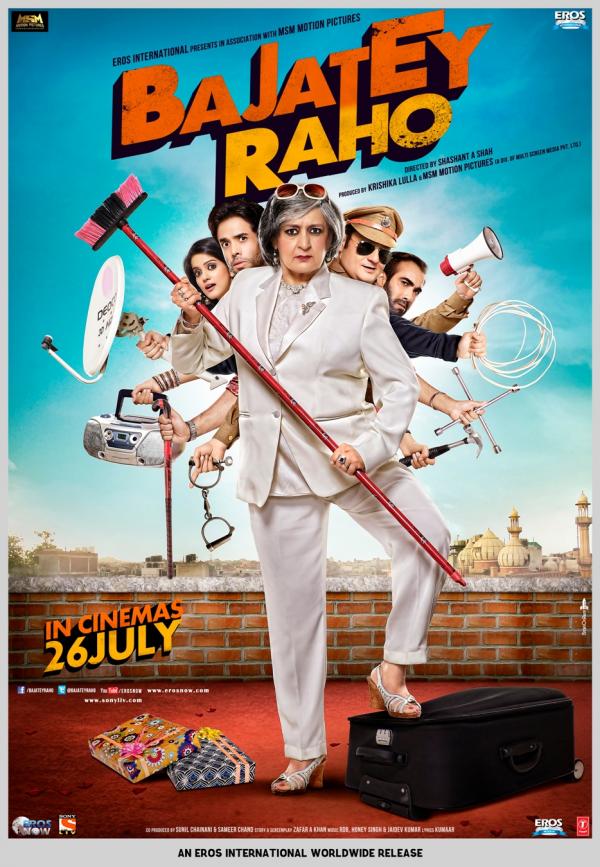 The First Look of Eros International's revenge-comedy Bajatey Raho is out. The movie is directed by Shahsant A Shah & produced by Krishika Lulla. On the Launch of the First Look of the film, The Cast and Crew performed 'Naagin Dance' in front of the Press and Media.
The story of the film is about Sabbarwahl (Ravi Kissan) who is on a roll committing a series of frauds, all in the garb of a successful business entrepreneur. But little does he know that one of his misdoings has created a huge impact on the lives of 4 poor sods: Mrs. Baweja (Dolly Ahluwalia), Sukhi (Tusshar), Mintoo Hasan (Vinay Pathak) and Ballu (Ranvir Shorey) which has only resulted into an enormous wave of need for vengeance.
Going by the Trailer, Bajatey Raho looks funny and entertaining which will surely hit the right funny bone of viewers. Bajatey Raho stars Dolly Ahluwalia, Tusshar, Vinay Pathak, Ranvir Shorey, Vishakha Singh & Ravi Kissen. And also let me mention this on a special note, The whole cast is looking very impressive.
Bajatey Raho is all set to release on July 26 worldwide.
Official Trailer Link
==============
http://www.youtube.com/watch?v=9n0Zyrr_ddU&;feature=player_embedded