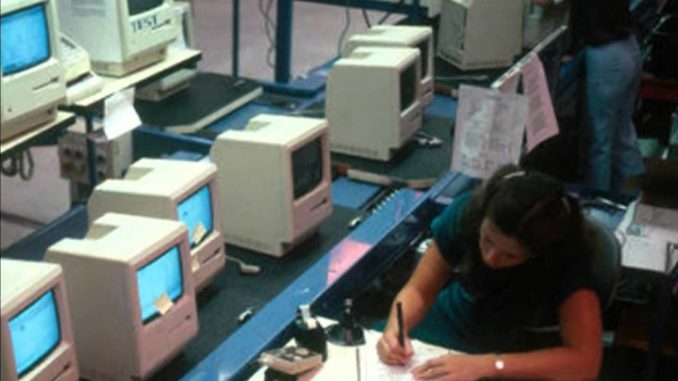 The PBS excellent documentary is a more accurate story about the genius in our time
By Stephen Pate – The critics and Apple-fans are discussing the new biopic "Steve Jobs". There is an also great documentary about Steve Jobs that is ending its run on Netflix November 22, 2015.
Steve Jobs One Last Thing is well worth watching. Few people have changed the world as much as Steve Jobs and the PBS documentary has the story from his friends and foes.
Unlike the new movie, no one will argue Steve Jobs One Last Thing is less than honest.
If you don't have Netflix, you can watch it on YouTube. Netflix has a surprising number of excellent documentaries that we may not find in the theatres.
You can also buy the DVD from Amazon.com

,
Amazon.ca

and
Amazon.co.uk

. All versions from Amazon are NTSC.
By Stephen Pate, NJN Network