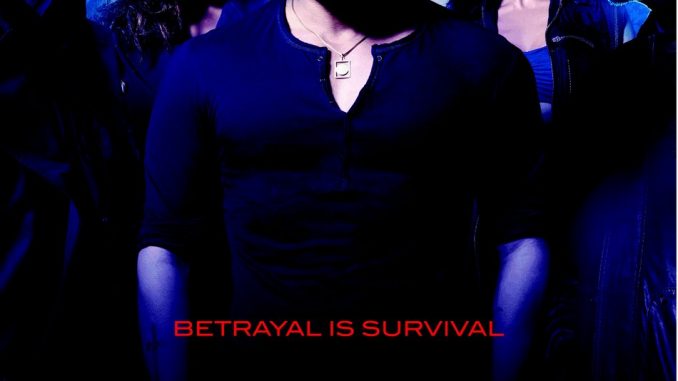 This article was last updated on April 16, 2022

Cast: Anil Kapoor, Saif Ali Khan, John Abraham, Deepika Padukone, Ameesha Patel, Jacqueline Fernandez, Rajesh Khattar, Dalip Tahil
Directed By: Abbas Mustan
Review By: Faisal Saif
Ratings: * * *
Whoever is a Die-Hard Fan of Race, Is definitely looking forward for Race 2. This goes with me too. The excitement and anticipation ends here. As usual, Without using Pseudo Intellectual words, I will start my review being as simple as i can.
They say Revenge is a dish, Best served Cold. This proverb exactly follows the film Race 2. You have beautiful looking Cars, Stylized Men, Gorgeous and Seductive Women which is accompanied by Cheat, Lust, Sex, Betrayal and Survival.
Ranveer (Saif Ali Khan) and Sonia (Bipasha Basu) (In a Cameo) were in love and living their life. But suddenly Sonia get's killed in a mysterious circumstances and Ranveer begins the quest to find her killer. Ranveer is helped by his old friend Robert D'Costa (Anil Kapoor) and his secretary Cherry (Ameesha Patel). Robert D'Costa is no more a Cop but now a refined Club-Owner living a luxurious life with his Fruits.
Ranveer lands up in Turkey where the Indian Mafia is run by Armaan Malik (John Abraham) and his lover Elena (Deepika Padukone). Armaan has his own Revenge Story to tell.
The Entry Scene of every actor in the film is filmed with a Brilliant Manner. The first half of the film belongs to Saif Ali Khan every way. John Abraham's performance is another Plus Point. Anil Kapoor rocks as Robert D'Costa once again with his double-meaning jokes and Fruits (Not to be missed). Deepika Padukone, Ameesha Patel and Jacqueline Fernandez are 'Drop-Dead' gorgeous in the movie, Out of all three, Deepika Padukone steals the show. I will not reveal much about her part as that would ruin your interest, But Deepika in a different avatar is a treat to watch.
However there are some slow moments in the film especially the John Abraham fight (Which is almost there for 5 good minutes), But might be a 'Treat' for John Abraham fans?
Director duo Abbas Mustan re-creates their magic of Suspense Thriller genre again. Every scene in the film belongs to them. Ravi Yadav's camera-work is eye catching and well crafted. The music of Race 2 is already a Rage. The Music becomes more poisonous once you watch the songs on the Big Screen, Especially 'Lat Lag Gayee'.
Race 2 cannot be compared with Race, Especially for the Chills, Thrills and Twists the first one had, But Race 2 continues to be a High Octane thriller with Fantastic Star value and performances. Race 2 too keeps you hooked on your seat's edge till it Ends.
You can publish this article on your website as long as you provide a link back to this page.