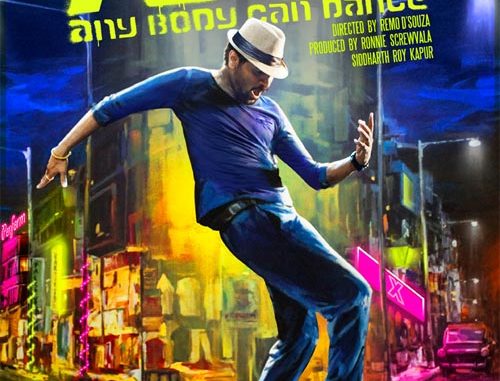 Movie Review
ABCD – Anybody Can Dance
Starring: Prabhudeva, Kay Kay Menon, Ganesh Acharya, Terence Lewis, Pankaj Tripathi, Salman Yusuff Khan
Directed by: Remo D'Souza
Review by: Faisal Saif
Ratings: * * *
In today's arena, A Dance Reality-Show is a must on every other T.V.Channel. Choreographer-turned-Director Remo D'Souza hit's the chord at the right time and brings you a film with 'Dance' as it's backdrop. The title of the film ABCD-Anybody Can Dance is not just a Title, But it is a Statement. Yes! Anybody Can Dance.
Remo D'Souza first made a film called F.A.L.T.U where he (Tried to) questioned the Education Society. But with ABCD-Anybody Can Dance, He again (Tries to) questions the Will-Power inside you.
Vishnu (Prabhudeva) lives in the world of 'Dance'. For him, Dance is everything. And one fine day, He finds himself thrown out from the dance academy that he made by his manipulative business partner (Kay Kay Menon). Vishnu's world is shattered. He becomes heart-broken and decides to give up dance and leave Mumbai forever. Vishnu's world takes a turn the night before his departure when he witnesses a group of raw talent preparing for the upcoming dance competition during the Ganeshotsav.
Vishnu takes a new decision. He decides to take this passionate group with Raw Talent under his wing and help them into India's best dance Warriors.
Remo D'Souza's first film F.A.L.T.U was very different from his new film ABCD-Anybody Can Dance. But full marks to the Choreographer-turned-Director who makes a film on Dance and convinces you to the core. There were films earlier on Dance in Bollywood, But this one stands out to be one of the best effort so far. Music by Sachin-Jigar is another plus point of the film which helps the film grow on you more. Cinematography and Editing is very good.
Watching Prabhudeva on the screen acting after a long time is a Treat. Though you can easily make out the typical 'South-Indian' tone in the actor's dialogue delivery, But that can be easily forgivable. Kay Kay Menon is natural and convincing. He performs his part with a Finesse. Ganesh Acharya is remarkable in an important role, He is confident enough to leave a mark. Terence Lewis, Pankaj Tripathi, Salman Yusuff Khan are eye-catcher's. Also, Don't miss the track during the end credits that features great 'Dancing Legends' such as Saroj Khan, Prabhu Deva, Ganesh Acharya and of course Remo D'Souza.
ABCD-Anybody Can Dance is Convincing and Worth-Watching. The film is Decent and does not give you a bore time. The Knock-Out screenplay and amazing dance sequences will be taken home by every viewer!!!