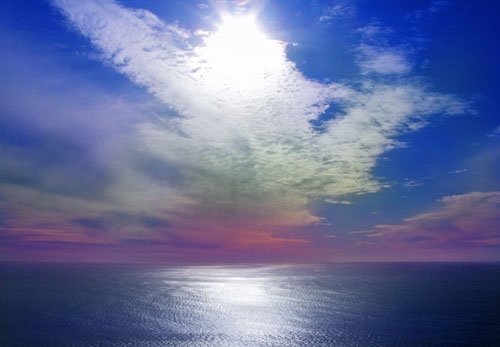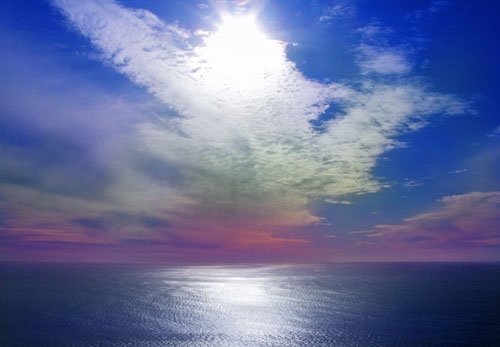 Gallery 104 presents the work of Los Angeles photographer, Amy Martinson. Her upcoming exhibition, "A Romantic Journey" opens Saturday October 20th at Gallery 104 in San Clemente California.
In addition to photography Martinson has had quite a diverse career from fashion merchandising to the entertainment industry. Photography eventually found its way back into the forefront of her world. Something she has participated in from an early age and was inspired by her Dad. Her father, a photographer himself, passed on his passion to Amy.
She recalls, "Certain photography in National Geographic and other travel magazines caught my eye and motivated me to discover the vast and unique world we live in. I found that certain pictures had an emotional effect on me."
Currently Martinson travels all over the world searching for that perfect photo. She has shot from sea-planes in the Maldives, helicopters over the Grand Canyon, and yachts in Bora Bora. Her most memorable venture is when she hiked eight miles up a mountain to Ramona Falls.
Through the years, Martinson has been inspired by many photographers that have come before her. Amy talks about photographers who gave her inspiration through the years, "A photographer that stands out is Carsten Peter, a World Press Photo award winner and Emmy Award winner for videography. He specializes in going to extremes. He is always living on the edge with his camera, searching were nature is still pure."
For more information about Amy Martinson, http://www.amymartinson.com/
Amy Martinson's photography will be on view at Gallery 104, located at 166 Avenida Del Mar, San Clemente, CA. 92672;
The opening reception will be held on Saturday, October 20th, from 6:00 p.m. to 9:00 p.m. 949.218.0903; http://gallery104.com.