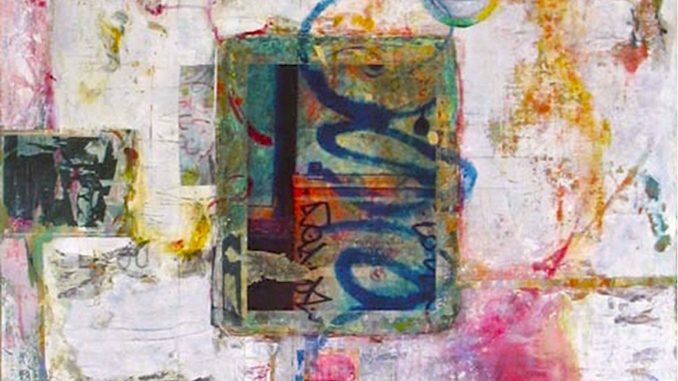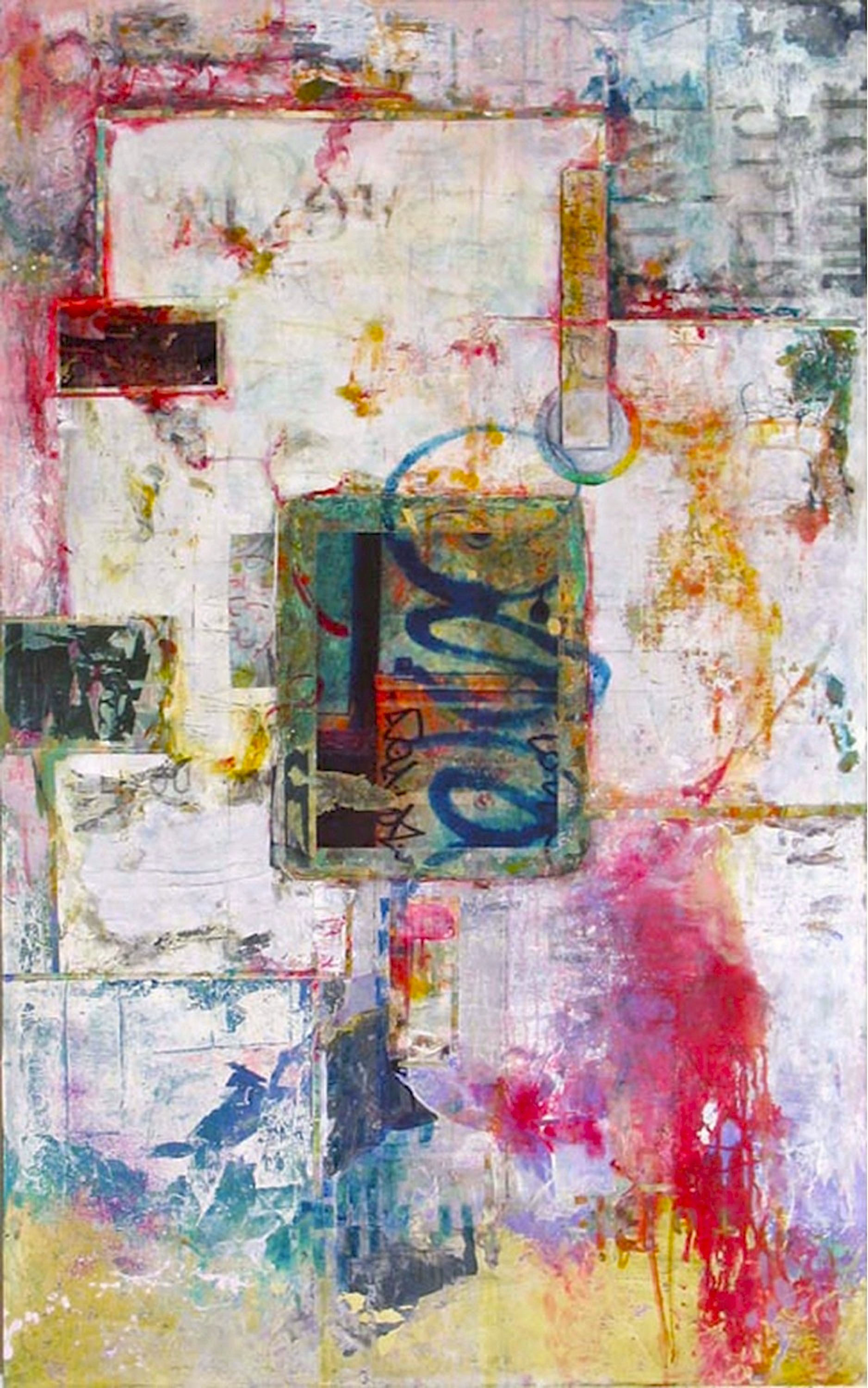 The art of Carol Surface will be featured in a solo exhibition at Santa Monica Restaurant, Upper West on Sunday, September 29. The restaurant currently features local talent, working in conjunction with the Beach Vault. Upper West is known for it's cutting edge cuisine and specialty dishes. Chef Nick Shipp runs a first class kitchen at Upper West, explaining…"As fall approaches, we, like most places direct our dishes towards the heavy side. Being a native texan, this suits me just fine!! i love the fall markets, where pumpkins and citrus start to show their faces. We change the menu weekly (not a total overhaul) which is fun and as a chef, keeps me on my toes. I love shelling beans right now. as a matter a fact, our newest dish is diver scallops with a shelling bean stufato (italian bean stew) & merguez sausage."
Carol Surface is looking forward to the opening. She was born in Ohio and grew up in Florida, she has made California her home since 1988. She has maintained a studio in Venice Beach from 1997-2010 and was included on the annual Venice Art Walk tour. Her studio is now in her home in Beverly Hills.
"I started making art at an early age, trying to create beauty in a chaotic household jam packed with kids and stressed-out parents," explains Surface. "It was a way for me to express myself and try to be heard by parents who weren't too inclined to hear me amongst my five siblings. When I won an art contest at age eight my parents sent me to a prestigious art school."
She continues, "Before she died my mother sent me the photo of my winning art and I've incorporated that in my art. My art still revolves around the desire to be heard and loved in an overcrowded world."
Her first art teacher, Cecily Cain from Melbourne High in Florida affected Surface in a positive way. "I spent six weeks making a watercolor in class and I still remember her looking over my shoulder, calmly encouraging and correcting, recalls Surface. The painting turned out so well it led to my first commission at age 17, by my boyfriend's mother."
The medium of watercolor was her first love, in fact she taught the medium for twenty years, Now she primarily works in acrylic "I still use the techniques I love in watercolor such as pouring paint and layering to create mystery and depth, adds Surface.
The opening reception will be held at Upper West (3321 Pico Blvd. in SM), on Sunday, September 29th from 4:00 pm to 7:00 pm. The art will remain on display from September 29th through January 26th. http://www.theupperwest.com/. http://www.carolsurfacestudio.com