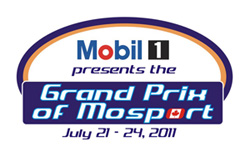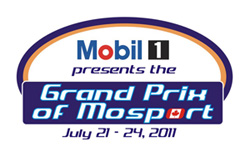 The biggest sports car race event in Canada – a three day event – took place at the Mosport International Raceway this weekend. Machines of many racing series filled the peaceful skies of Bowmanville with noise from engines of all sizes. Attracting thousands of spectators and hard-core fans every year, the 2011 Grand Prix did not disappoint. The easy-to-find location of the facility made it fairly simple for enthusiasts from all over the continent to attend, particularly for those coming from Toronto who are about an hour's drive away. With the help of well trained and extremely friendly staff, Mosport provided excellent parking facilities, food, activities and security to create a memorable, and for some, the best car race spectator experience they ever had.
A Historic Facility
Completed and ready for use by 1961, Mosport International Raceway has been around for more than some of its fans. The facility features three circuits along with the historic, 3.96km road course that has been 'treated' with a layer of rubber by this weekend's series racing events. Over its rich history, Mosport attracted racing stars like Bruce McLaren and Richard Petty, along with a wide variety of events ranging from thrilling motorcycle races to the blazing-fast Formula 1. It took years of hard work and a dedicated team of passionate professionals who made it all happen decades ago. Purchased by Panoz Motor Sports group in 1998, then Canadian Motorsport Ventures recently, millions of dollars have been invested into Mosport in order to bring you, the spectators, a more enjoyable experience, and of course provide a safer environment for drivers.
No GPS Required

Located just under 100km away from Toronto, ON, it is a breeze to navigate the three highways that take you to the racetrack, that's if you are coming down HWY401. Don't expect large signage that you'll see from a mile away as the entrance to the racing facility is located on Concession Road 10 and it is not clearly visible. But getting there you will be treated with 4.4km of tarmac and gravel which will make you feel like Colin McRae on a rally circuit. Try leaving early morning as you will find it more enjoyable to drive through the picturesque countryside and admire the sunrise which will be right in front of you. Next time you are visiting Mosport don't forget to bring your cameras because there are just as many things to see on your way there.
Where's the Washroom?

The 750-acres occupied by Mosport allows ample of space for parking, camping as well as moving within the premises, that why in 2010, the Mobil 1 Presents The Grand Prix of Mosport event accommodated well over 70,000 fans. Once you are walking inside you will find a lot of things to do for you and your kids. Clothing, food, and other must have goodies fill up the tents on either side, so don't forget to bring some extra cash. Autograph sessions will leave you carrying large format posters; where else are you going to get that close to some of the best drivers in the world? When it comes to food, the on-site restaurant offers up their famous McMosport along with a range of other satisfying food options. There's also concession stands located throughout the grounds to make it easy for you to grab a snack when the need arises. Speaking of arising needs, there are plenty of available washrooms and they are easy to find, in case you get a little lost, ask any local staff member and they'll be happy to show you around.
Earplugs
You will 'feel' the vibration from the roaring engines at wide open throttle run through your body, as the racing machines fly by. For those viewing the races trackside, ear protection is crucial as the noise will become unbearable after a while. But even with the earplugs in, you will get an authentic experience.

This weekend the ground was shaken by numerous racing series that competed within their classes. F2000 Championship Series, CTCC (Castrol Canadian Touring Car Championship), Porsche GT3 Cup Challenge Canada, Porsche IMSA (International Motor Sport Association) GT3 Cup Challenge, Star Mazda Championship presented by Goodyear, Cooper Tires Prototype Lites Championship, and finally the feature series the American Le Mans Series (ALMS) presented by Tequila Patron attracted the most attention. Congratulations to the Muscle Milk Aston Martin Racing team for winning the Mobil 1 Presents The Grand Prix of Mosport with the ALMS win in LMP1. Let's wait and see what our friends at Mosport and racing teams and drivers from all over the world show us next year!
Click HERE to see more pictures of Grand Prix of Mosport