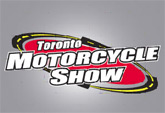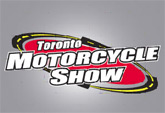 It's that time of year again; the leaves have all fallen off the trees, the temperature is flirting with below zero, motorcycle and scooter riders have put their machines away for the season -well, at least the sane ones have.
This morning there were a few brave riders who made their way to the opening day of the 2011 Toronto Motorcycle Show on motorbikes. As a fellow rider, I applaud their commitment to riding and for keeping the spirit alive even when the weather would easily squash a lesser mortal's two-wheeled enthusiasm. That's why this show comes in at a great time when GTA riders are twiddling thumbs, thinking of moving south, and counting days till the arrival of spring so they can ride again.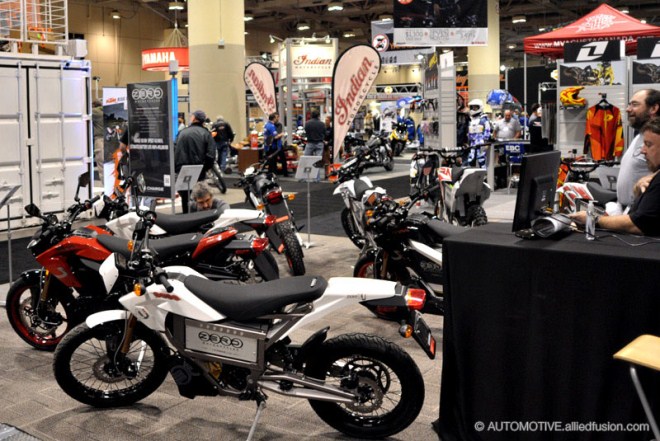 One of two major Southern Ontario industry events, the Toronto Motorcycle Show this year is not one to be missed. In addition to a dizzying number of new bikes on display, there are deals to be found on used machines and accessories, and a whole array of exciting events.
Motorcycle highlights to watch out for at the 2011 Toronto Motorcycle Show include: the Can-Am Spyder Hybrid, HD-1 Customized machines, Honda's new model offerings, Victory Motorcycles, and two very nice, very rare brand new Norton Cafe Racers.
Special events at the 2011 Toronto Motorcycle Show include: Autograph sessions with UFC Fighters Jake Shields, Brendan Schaub and Octagon Girl Brittney Palmer presented by Harley Davidson, a Scooter School where you can learn to ride scooters with 30 minute lessons on a closed course with Yamaha scooters, a Riding Academy for Kids where Children ages 6-12 get an opportunity to hop on board the newest Yamaha off-road bikes for juniors and be directed by certified instructors as they lap a purpose built indoor track, and a BMX stunt bike showcase presented by Honda.
In addition to the above mentioned features there are a number of other events taking place at the show including a draw to win one of three Yamaha motorcycles or ATVs.
Between sitting on all sizes and shapes of bikes, mingling with other riders or getting equipped for next year's riding season, the 2011 Toronto Motorcycle Show is sure to entertain everyone who attends over the weekend.


Opening today, the show is open to the public from 10am to 8pm on Saturday the 10th and 10am to 5pm on Sunday the 11th at the Metro Toronto Convention Centre.
Visit torontomotorcycleshow.ca for more show information.
Kanishka Sonnadara is a member of AUTOMOTIVE.alliedfusion.com and can be found on Twitter here.