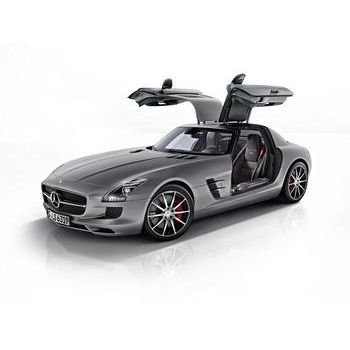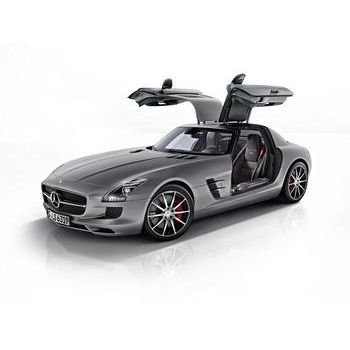 And just when we thought that nothing could possibly get better than the
Mercedes Benz SLS AMG
, the automaker pulled the veil off the newest version of the modern-day rendition of the
Gullwing
, the
SLS AMG GT!
The new
2013 GT model
comes with added power, a recalibrated transmission and better suspension settings, making it a powerhouse larger than the roaring original.
Also, this version has the blood of the GT3 motorsports version pumping through its veins and sports a 6.3-liter V8 with peak power increased to 583 hp against the previous 563 delivered by the original model. With the torque output staying fixed at 479 pound-feet, the 2013 SLS AMG GT comes with an optimised seven-speed dual clutch transmission and is available as a coupe or a convertible.
Capable of touching the 60 mph mark in 3.6 Seconds, this one sports an electronically limited top speed of a sweet 197 mph and electronically-controlled dampers in all contributing to a better and more aggressive performance than its predecessor! Pricing is not known yet, but the first sales are scheduled for November 2012. – Luxurylaunches
Click HERE to read more from Fashion Central.