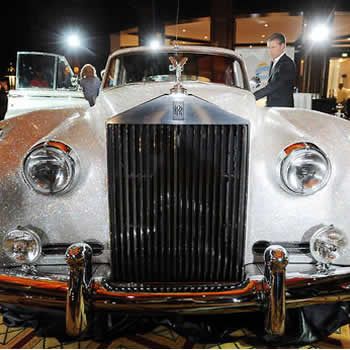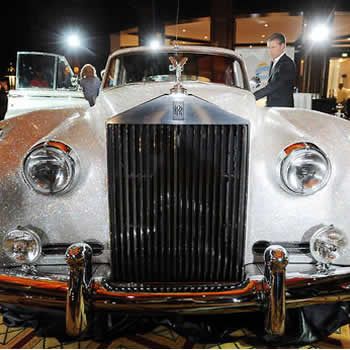 1962 Rolls Royce Silver Cloud Dazzles in a Million
Swarovski Crystals
if you like Rolls Royce cars, you probably already have a taste for the finer things in life. But if you want to take things one step further, why not put a bid in for this
1962 Rolls Royce Silver
Cloud II which has been adorned with over a million Swarovski crystals.
On display at the Four Seasons Hotel in Munich, southern Germany, the car's entire body has been studded with the company's trademark cut crystal glass. From boot to bonnet, the classic automobile shimmers with all the colours of the rainbow thanks to the unique way the crystals refract the light. Beloved by classic car enthusiasts, the Silver Cloud was the core model of the Rolls-Royce Motor Cars range from April 1955 until March 1966. – MenzMag
Click HERE to read more from Fashion Central.