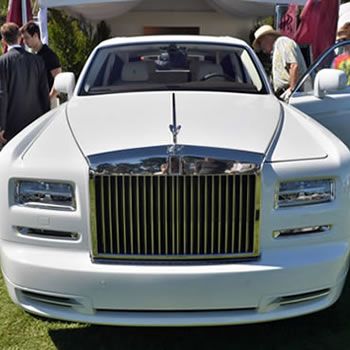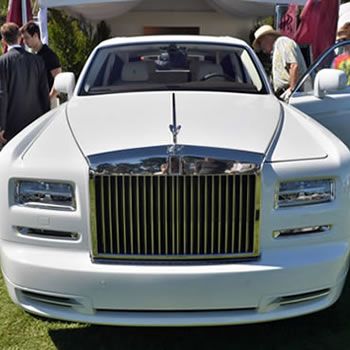 We all know that January 1 has been an important date with
Rolls-Royce Motor Cars
. Celebrating 10 years of production at its Goodwood, England home, the luxury car brand had plans to unveil a bespoke collection of cars under the banner of Home of
Rolls-Royce Collection
.
This August 16, saw the first car from this collection debuting at Quails in all its glory. And to be honest, the model truly stands evidence engineering excellence and commendable craftsmanship that the artisans at Goodwood are capable of. The first car to debut from the Home of Rolls-Royce Collection is a Phantom Series II saloon.
The car displays truly impressive wood work throughout its interiors, which proudly features 170 sections made of 11 varieties of woods.
The result has been achieved through a special handcrafted technique called marquetry which assembles varieties of wood into a 'celebration' motif.
Also featuring on the bespoke creation is a complex but attractive 'compass' motif intricately embroidered into the armrests and console lid, which has painstakingly taken 100,000 stitches to create.
A similar motif has been hand painted on the exterior of the car, which has been applied by a special technique – squirrel-hair-brush-wielding that takes close to six hours to completion.
Although the delivery of the Home of Rolls-Royce Collection cars is due to begin later this autumn, the pricing details haven't been disclosed yet. – MenzMag
Click HERE to read more from Fashion Central.