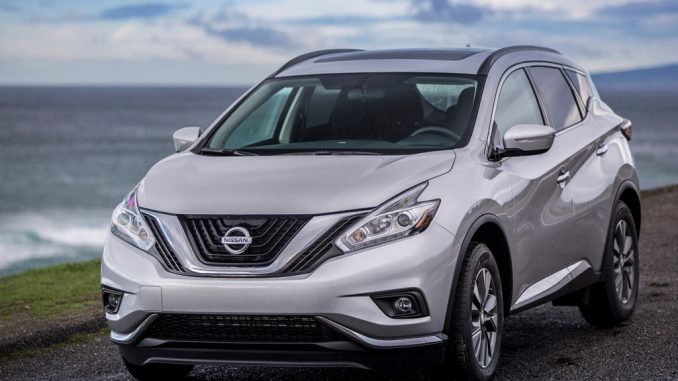 Record-breaking year for the company saw sales top 100,000 vehicles for first time.

Expect plenty of raised glasses and high fives at Nissan Canada's New Year's bash.
Celebrations are in order after the company's standout performance in what proved to be a competitive, sales-heavy year for the auto industry.
Not only did Nissan's Canadian division post month-over-month sales growth throughout 2014 (a trend now totalling 16 months), they also set a November sales record, besting the previous November's tally by 21.5 percent. Together, the company's Nissan and Infiniti brands recorded a 26.8 percent year-to-date increase at the end of November.

On the strength of models like the popular Rogue crossover and value-heavy Sentra compact sedan, Nissan Canada's vehicles now occupy a 6.3% slice of the Canadian market. A milestone was celebrated in mid-November when the company's sales surpassed the 100,000 mark for the first time since entering the Canadian market in 1966.
The surprise success of the diminutive Micra hatchback–launched this past spring under the banner of Canada's cheapest car–helped to grow the sales tally and push the Nissan brand into the number six spot in the industry.
Not surprisingly, Christian Meunier, who has served as president of Nissan Canada since January, 2013, was thrilled at his company's strong showing–Meunier's LinkedIn page cites his "Strong expertise and experience in company turnaround, restructuring and transformation."
"This sales accomplishment was a culmination of several factors: high-quality products offering exceptional value, a totally reinvigorated dealer network, and individually tailored marketing strategies," Meunier stated in a company press release.
Meunier's big challenge in 2015 will be holding the sales ground his company has gained while attracting new buyers. No company president wants their most recent milestone to be their brand's high water mark.
The short-term strategy appears to be wringing more sales out of the brand's truck division, with the next-generation Titan pickup due to be unveiled at January's North American International Auto Show in Detroit. The company is also offering a redesigned Murano with a lower entry price for 2015, along with an updated JUKE that can be customized according to buyers' wishes.
Photographs by Nissan Canada and Kanishka Sonnadara.