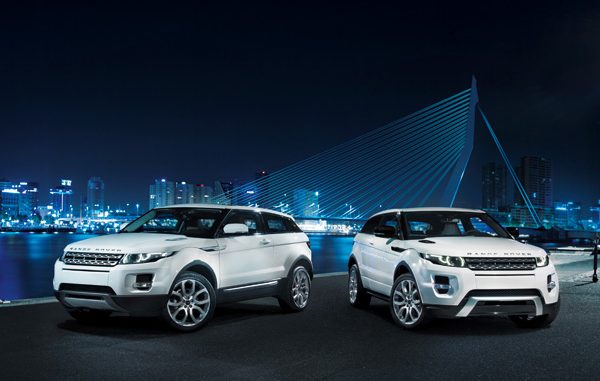 Small, light, and fuel efficient aren't probably what you're looking for when shopping for a Range Rover.
However, that's exactly what you're getting when you take a peek at the Range Rover EVOQUE. A direct descendent of the LRX concept, this new model stays true to it's beautiful concept roots.
A highly stylized design is the focus here, while maintaining the luxury, and some of the utility you would expect from Land Rover.
Power comes from the only engine choice a turbocharged 2.0L Inline 4-cylinder pumping out 240 hp. It is rumoured the engine is the Ford Eco Boost out of the 2011 Explorer with more power, Land Rover won't confirm this ofcourse.
The 3 door coupe will be the model of focus, with a 5 door one available as well.
Expect to see the new Evoque on sale come Fall 2011.