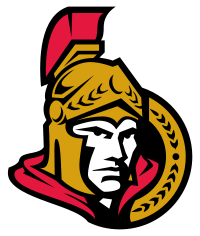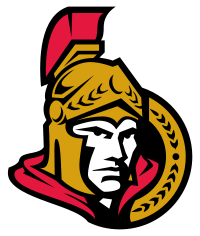 Six hundred guests are set to attend the sold-out Maharaja's Ball on Saturday, Oct. 22, including the High Commissioner of India Shashishekhar Gavai, Calgary East MP Deepak Obhrai and members of the National Capital Region's corporate community.
Funds from the Maharaja's Ball will assist the Sens Foundation in building NHL-sized rinks in priority neighbourhoods, as identified by the City of Ottawa. The rinks will include hockey dasher boards, fencing, hockey nets in the winter and basketball nets in the summer. These free recreational spaces will be offer skating and hockey clinics as well as summer sporting programs for hundreds of children and youth.
More than $500,000 has been distributed to local charitable organizations from the gala's success over the past five years. Guests are treated to a kaleidoscope of culture that highlights the lives of the Maharajas (former rulers of the princely states of India) in a way that is meant to appeal to all of the human senses.
The Maharaja's Ball has been selected as a "featured event" of the 2011 Festival of India, which is being staged by the High Commission of India in various venues and events across Canada. The High Commission has selected and secured a traditional Rajasthani Folk Dance troupe from India that will no doubt produce the highlight performance at the Maharaja's Ball.
Auctions will display jewelry, sculptures, brass work, metal works, silks, paintings, carpets and many other art forms from the various regions of India. The dinner is slated to feature different cooking stations interspersed between several authentic buffet tables. Pair this with the spirit, the splendours, the spices and colour of the Maharajas' palaces, and the event promises to deliver an extraordinary experience.
Who: Shashishekhar Gavai, High Commissioner of India; Deepak Obhrai, Calgary East MP; Jim Watson, mayor of the city of Ottawa; Danielle Robinson, president, Sens Foundation; Kris Singhal, owner, Richcraft Homes; Bill Malhotra, owner, Calridge Homes, and Rahul Kochar, vice -president, Phoenix Homes.
When: Saturday, Oct. 22, starting at 6 p.m.
Event schedule: Cocktails and silent auctions, 6 to 6:45 p.m; dinner and entertainment, 6:50 to 9:30 p.m; dessert, live auctions and cheque presentations, 9:30 to 10 p.m; after party hosted by DJ Stephen Jade and dancing from 10 p.m. to midnight.
Where: Ottawa Convention Centre, 55 Colonel By Drive, Ottawa. – (third floor).