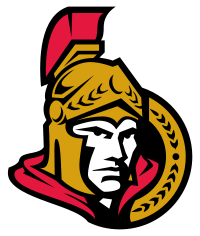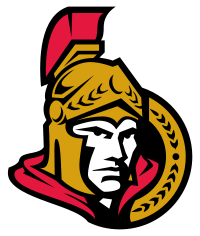 Team to host more than 3,300 Canadian Forces members and their families on Saturday
Eugene Melnyk, owner of the Ottawa Senators and Scotiabank Place , announced today that for the eighth consecutive season since taking ownership of the club, the Senators will honour the Canadian Forces on Saturday, Nov. 5, when the Buffalo Sabres visit Ottawa.
The Senators will host the eighth annual Canadian Forces Appreciation Night for more than 3,300 Canadian Forces members and their families. Canadian Forces Appreciation Night corporate supporters provided more than 2,800 tickets and another 500 were received from the Ottawa Senators Tickets for Troops campaign and Ottawa Senators Sports & Entertainment employees.
"I had the unique honour of travelling to Afghanistan in 2007 to witness first-hand the commitment of our Canadian Forces. I am deeply proud to be Canadian, in large part, because of the tremendous contributions and sacrifices these soldiers make to advance global peace and democracy. Without a doubt, these are men and women of courage and honour," said Melnyk. "It is a special evening for all of us at the Senators, when we can dedicate a home game to pay tribute to our special friends of the Canadian Forces."
"For the eighth season in a row, the Ottawa Senators Hockey Club has gone above and beyond to show Ottawa and the rest of the country how much it supports the men and women of the Canadian Forces and their families," said Gen. Walter Natynczyk, Chief of the Defence Staff. "With over 3,000 tickets being given to our families for this game, I am once again astounded by this generous gesture here in the nation's capital. I really want to thank all the folks who make these games a reality and, just as importantly, all those who will come out to see the game to show support for their Canadian Forces, Canada's home team."
In January 2008, the Sens Foundation , in partnership with corporate supporters of Canadian Forces Appreciation Night and the Military Families Fund, established an endowment fund that enables Canadian Forces members and military family members to attend one of the three Algonquin College campuses in Ontario. In partnership with CF Appreciation Night corporate supporters and the Province of Ontario, the Sens Foundation has raised $666,366 for the Sens Foundation/Military Families Fund Endowment. This fund has awarded 56 bursaries to deserving students who want to further their educational pursuits.
The Canadian and American national anthems will be performed by Capt. Martin Teft. Senators president Cyril Leeder will be joined for the ceremonial faceoff by Gen. Natynczyk and two experienced members of the Canadian Special Operations Forces Command.
Fans attending Saturday's game are being encouraged to wear red in support of the troops, while Senators players will be sporting a Support Our Troops ribbon on their helmets.