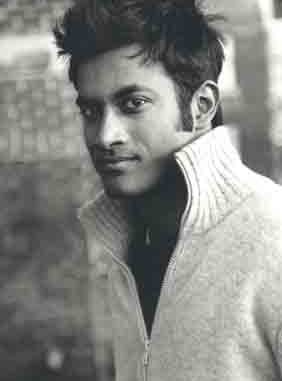 Samrat Chakrabarti definitely not just another actor trying to make it big in glossy Hollywood, but he has the film world breaking down his door. He has shaped his career to become the reigning king of global independent cinema and his projects, which are spilling onto screens in the next month, are taking him from festival artist to household name.
On October 25th at 9:00pm, the British-born, Boston-raised, Manhattan-based actor stars on this seasons premier episode of the HBO Emmy-winning hit series,
'In Treatment'
along side veteran South Asian actor, Irrfan Khan. In the show, Chakrabarti stays true to his Bengali roots as Arun Sanyal who brings his father (Khan) over from Kolkota to live with him and his American wife. Family friction leads father and son to the couch of therapist Gabryle Byrne.
How, as an Indian actor, does it feel to be part of such a well-respected mainstream American series? In an interview, Chakrabarti says, "It's great that prestigious and renowned American channels are sharing stories that portray Indians in a human way. In Treatment is a very well-written show with characters that are very real and three dimensional. I feel lucky to be part of a show that is bold and steering away from stereotypes. It shares the struggles and humane journey of what it means to be an Indian living in America from an honest perspective. There needs to be more shows like this in America, that showcases the universatality of being immigrants, the inner struggles of family, and how all human beings deal with big events such as death."
In addition to In Treatment, Chakrabarti has the following projects releasing:
· October 8th, 22nd – Bombay Summer (Film)
· October 24th – Bored To Death (TV 10:00pm EST HBO)
· October 29th – Walkaway (Film)
· October 31st – Gangor (Red Carpet – Rome International Film Festival)
· November 12th – Ashes New York Premier (Film)
· November 12th – The Waiting City New York Premier (Film)
Samrat Chakrabarti is a British born, New York based Actor who has been in several Hollywood and International Films. His film credits include: Claire McCarthy's "The Waiting City" (w/ Radha Mitchell), Bruce Leddy's "The Wedding Weekend" (w/ Molly Shannon), Manish Acharya's "Loins of Punjab of Presents" (w/ Shabana Azmi), Spike Lee's "She Hate Me", Yash Raj's "New York", Ajay Naidu's "Ashes" and Joseph Matthews's "Bombay Summer"(w/ Tanishtha Chatterjee). He has had several guest stars and recurring roles on television, such as: Law And Order(NBC), The Sopranos(HBO), Love Monkey (CBS), Damages (FX), All My Children (ABC), In Treatment (HBO) and Hope and Faith(ABC). Samrat is also an established international musician and has won numerous awards for his music, including: a U.S. CARA for Best Original Pop/Rock Song, for his composition, "What's It all About". He holds a MFA in Acting from the ART/MXAT Program at Harvard University.