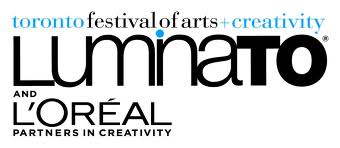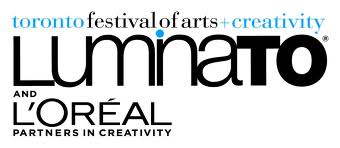 Toronto has always had a lot to offer in the way of culture, but for ten days in June, the culture scene goes into overdrive with an extravaganza of artistic contributions. This year marks the fifth time
Luminato
, Toronto's festival of arts and creativity, will be taking over stages, streets, and public spaces in an annual multi-disciplinary celebration of theatre, dance, music, literature, food, visual arts, fashion, film, magic and more.
More than 150 concerts, performances and events are being put on with most of them free. A free closing day concert by k.d. lang will the run on a high note. Other major draws include a talk by bestselling author Malcolm Gladwell, the National Ballet of Canada performing a new adaptation of Alice's Adventures in Wonderland, plus author Joyce Carol Oates will be in Toronto for the launch of her memoir A Widow's Story. Authors Ann Patchett, Geraldine Brooks, and Jeanette Winterson will be discussing their recent books.
For the closing weekend, try the 1,000 Tastes of Toronto. The city's finest chefs will be taking to the "street" at Queen's Park to create an outdoor selection of the best culinary delights Toronto has to offer. All items are priced at only $5. Can you go wrong?
All events by date
See the full listing of all the events of this festival and plan out your time. There is so much going on that you're first of all going to have to be selective in what you see because you just can't see it all! You will note that each event shows the cost and as I scan down the list, yes, as advertised, there are a number which are free. Here is a listing of just those events which are free.
Randomly picking something, I see Eric Mead, magician, is offering a free show at David Pecaut Square from June 10 to June 12.
I also see movie screenings, live theatre, and "lunchtime conversations" with some of the artists participating at this year's festival.
The listing of ticketed events shows Alice in Wonderland by the National Ballet of Canada plus music, theatre, magic, presentations by authors of their latest book. There is something for everyone.
Official Web Site
Luminato.Com has a wealth of information about the festival and its events (natch!) with maps of what's going on and where and stuff about getting around Toronto whether on foot or by public transit. It seems that the festival has teamed up with the downtown Delta Chelsea to offer a special package for those coming from out of town. Nevertheless, the visitors' page offers plenty of options
Final Word
Toronto is a happening place. Our city has a diverse and active arts scene and Luminato is one more example of the many things we should all be taking advantage of. There's more to Toronto than meets the eye.
References
Wikipedia: Luminato
Luminato – Toronto Festival of Arts and Creativity, is a publicly-attended, multi-disciplinary arts festival held annually for 10 days each June in Toronto, Ontario, Canada. Launched in 2007, Luminato features local, national, and international artists from a variety of genres; including, classical and contemporary music, dance, theatre, film, literature, visual arts, fashion, food and design. Events take place in multiple indoor and outdoor locations throughout Toronto's downtown core.
Luminato 2011 runs from June 10–19 2011.
About Luminato
From the festival's web site:
For 10 extraordinary days in June, Toronto's stages, streets, and public spaces are illuminated with arts and creativity. Now in its fifth year, Luminato is an annual multi-disciplinary celebration of theatre, dance, music, literature, food, visual arts, fashion, film, magic and more.
Luminato embraces three key programming principles: collaboration, accessibility, and diversity.
LumLuminato embraces artistic collaboration – creating unforgettable moments by bringing together artists from different cultures and genres. The Festival encourages local, national, and international artists to discover unprecedented creative expressions through unexpected partnerships. The Luminato staff, led by CEO Janice Price, partners with the Festival Advisory Committee, as well as the arts leadership of the city of Toronto, to shape the programming offered at the Festival.
LumLuminato's hallmarks include free widely accessible events, and "accidental encounters with art." Festival-goers are invited to participate, explore, and celebrate their own creative spirit.
LumLuminato embraces and celebrates Toronto's cultural diversity, and recognizes that creativity flourishes when cultures join together in a spirit of tolerance and respect.
Luminato is a charitable, not-for-profit, cultural organization whose vision is to commission and present significant local, national, and international programming that reflects the city of Toronto as a diverse and accessible city that engages domestic and international audiences. Luminato brings Toronto's light to the world, and the world's light to Toronto.
Click HERE to read more from William Belle
Article viewed at: Oye! Times at www.oyetimes.com