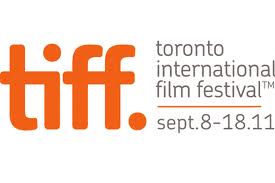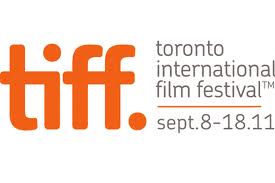 What's happening? One word: TIFF. Okay, that's actually an acronym. It's the Toronto International Film Festival! Yes folks, from September 8th to the 18
th
it's film, film, film! The official web site publishes a
detailed schedule
of all screenings so you still have an opportunity to participate in what has become a major event in the world. Yes, humble Toronto has found its way onto the world stage along with the likes of Cannes, Berlin and Sundance.
Movies
TIFF may be on but there are other cinematic offerings in your own neighbourhood. Check out my reviews of two films I caught last weekend: The Debt and The Guard. Both are worth a trip to the theatre and why not add a bag of popcorn to the mix?
Contagion opens on Friday and I see Rotten Tomatoes has given it a score of 82%. Now that's good! Guess where I'm going to be at some point this weekend?
Tandem Parachute Jump
Last year I did a tandem parachute jump (see Parachuting: If God had meant me to…). Based on my bucket list devil may care thumb my nose at danger flirtation with death, a guy in my office is going out this weekend to do the same thing. Hey, are you feeling up for a thrill? Read my article on the experience then check out the Parachute Club of Toronto located in Baldwin, Ontario, about an hour north of Toronto.
CN Tower EdgeWalk
Since this new thrill at the CN Tower opened on August 1st, I'm been mulling over trying it out. Do I have a death wish or something? Apparently it costs $175 which includes a keepsake video and a certificate of achievement. Yes, that's what I need, a video and a certificate so I never have to do it again but can brag from here to eternity that I did actually do it. (see Official web site)
The Terry Fox Run: Sunday, September 18, 2011
Support the fight against cancer. Check out the official web site then find a run in your area. Hundreds of thousands of people all across Canada are expected to be out next Sunday to walk, run or bike in the name of Terry Fox (1958-1981).
Terry had one leg amputated due to cancer. In 1980, he started a cross-country run to raise money and awareness for cancer research but unfortunately, his cancer returned and he was forced to quit after 143 days and 5,373 kilometres (3,339 mi). Although he died, his dream lives on and we all can contribute to a cause which will benefit if not us, future generations.
Word on the Street: Sun Sep 25/11 at Queen's Park
The National Book and Magazine Festival comes to Toronto, Vancouver, Lethbridge, Saskatoon, Kitchener and Halifax. Check out the Toronto schedule to see what strikes your fancy. Readings, discussions, chances to meet authors and even buy books and magazines.
Uploaded by thepabs06 on Oct 20, 2006
Johnnie Walker Android
I can achieve immortality by not wearing out. You can achieve immortality simply by doing one great thing.
Good luck to all of you in your world. See you around the pages of Oye! Times.
Lotto Max: Fri Sep 9: $10 million (No MaxMillions)
Lotto Max: One chance in 28,633,528
6/49: Sat, Sep 10: $3.5 million
Lotto 6/49: One chance in 13,983,816
All the latest winning numbers
You can visit the Lotto web site and check out all the latest winning numbers including Poker, 49, Lottario, Keno, Pick 4, Pick 3 and Payday. Of course, all the Encore numbers can be found there as well.
References
Wikipedia: Toronto International Film Festival
TIFF, along with Cannes, Berlin, and Sundance has become one of the most important and influential media events on the film and entertainment journalism calendar. The festival's unique position as a launch-pad for likely Oscar nominees, brings film and entertainment journalists from around the world to Toronto every September.
official web site: tiff
The Toronto International Film Festival is the leading public film festival in the world, screening more than 300 films from 60+ countries every September.
In September 2010, the opening of our new home, TIFF Bell Lightbox, enabled TIFF to expand to truly become a creative, community and global leader, and one of the world's premiere organizations in the discovery and understanding of film.
Wikipedia: Annual events in Toronto: September
* Go Global Expo – Study, Work and Volunteer Overseas! September 18th Vancouver, September 24th-25th Toronto, October 1st Montreal. Canada's best attended go abroad event! Absolutely FREE! It's time to GO GLOBAL!
* The Terry Fox Run
* The Toronto International Film Festival is considered one of the big three global film events, with Cannes and Berlin, with more screens and more films than either.
* The Roncesvalles Polish Festival, September 13th and 14th
* The Beach Celtic Festival on September 13th, 2008 from 10 a.m. – 5:00 pm in Kew Gardens in the Beach to celebrate the Celtic-Canadian Heritage.www.thecelticfestival.com
* Cabbagetown Fall Festival, – Held the second weekend in September.
* Virgin Festival, based on the British festival
* Word on the Street – Canada's largest, annual outdoor book and magazine festival
* The Student Life Expo-Canada's largest post-secondary lifestyle fair showcased to over 50,000 senior highschool students
* Markland Wood Annual Community Social is held on the third Friday to celebrate the Markland Wood residential community's outreach.
* Queen West Art Crawl – A yearly celebration of artists and art lovers on the hippest street in Canada. From Bathurst to Roncesvalles. September 16th – 19th, 2010.
* Toronto Vegetarian Food Fair – Considered the largest in North America, held annually at Harbourfront Centre.
* Study and Go Abroad Fair – University fair in Canada, held bi-annually in Toronto, Vancouver and Montreal.
Uploaded by lovecsf on Aug 28, 2011
CSF World's Largest Water Balloon Fight 2011 Official Video
Christian Student Fellowship set the record out of everyone's reach! 175,141 Water Balloons. 8,957 People. 1 World Record. August 26th, 2011. Johnson Center Field. University of Kentucky. K-Week.
Click HERE to read more from William Belle
Article viewed at: Oye! Times at www.oyetimes.com