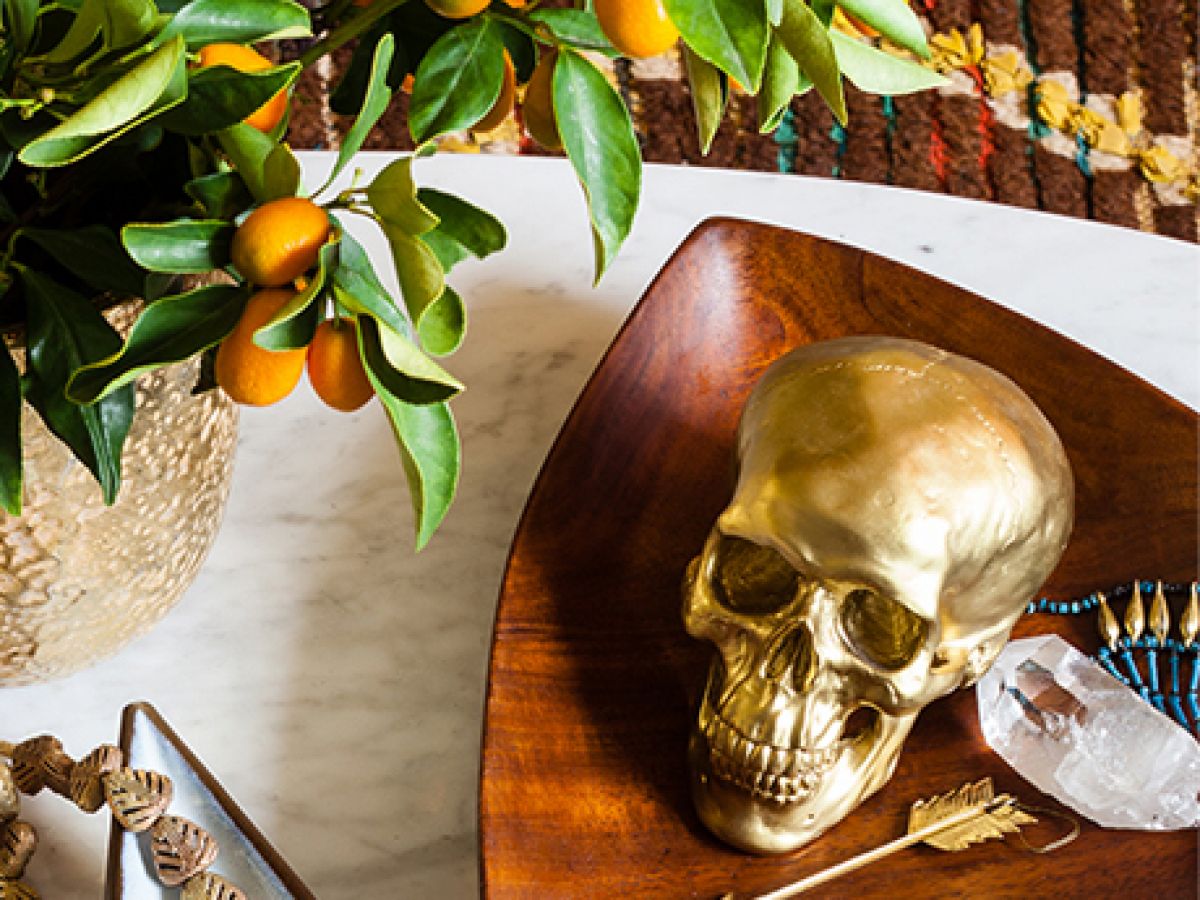 Decorating a home or apartment is a fun project, but it's also daunting. Whether you're starting with a blank canvas or looking for a statement piece to upgrade an area, it can be hard to know where to start. That's where the internet can be your best — and worst — friend. Enter a few words into Google, and you'll open up pages and pages of every kind of bookend, end table, or table runner you can imagine. Now your search has gone from a treasure hunt to a needle-in-a-haystack hunt.
To avoid search-result overload, we've rounded up our favorite furniture and decor sites to take some of the headache out of home shopping. So kick back, relax, and click your way to a better apartment — without ever leaving your couch. Now that's living.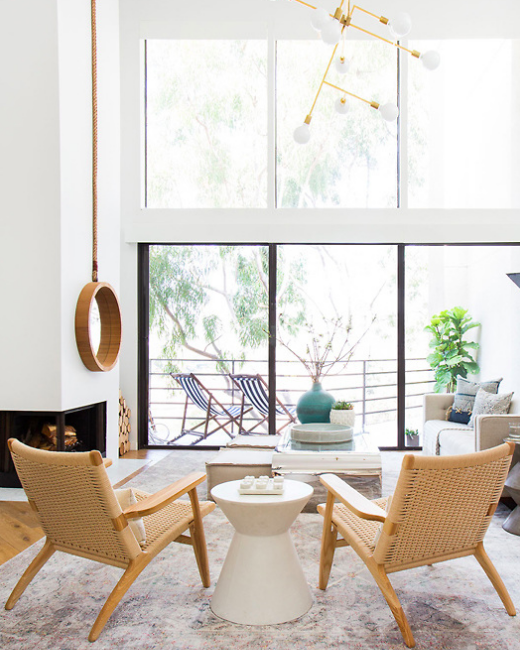 Yep, when it's not running redesigns for your favorite reality TV stars of yore, the company that brought professional interior design to the masses (or at least slightly more of the masses than before) also has an online store. So when you're done ogling, you can get to shopping — and start building the Homepolish home(s) of your dreams.
Photo: Courtesy of Homepolish.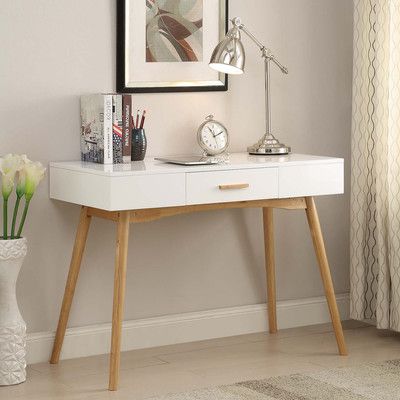 AllModern's sister site is one of the big guns in the home decor world. And although its pieces can run pricey, sign up for email alerts and you just may find yourself staring at a 70%-off sale soon. Bonus: The brand has a social responsibility arm as well, partnering with Habitat for Humanity, Cradles to Crayons, and other nonprofit do-gooders.
Photo: Courtesy of Wayfair.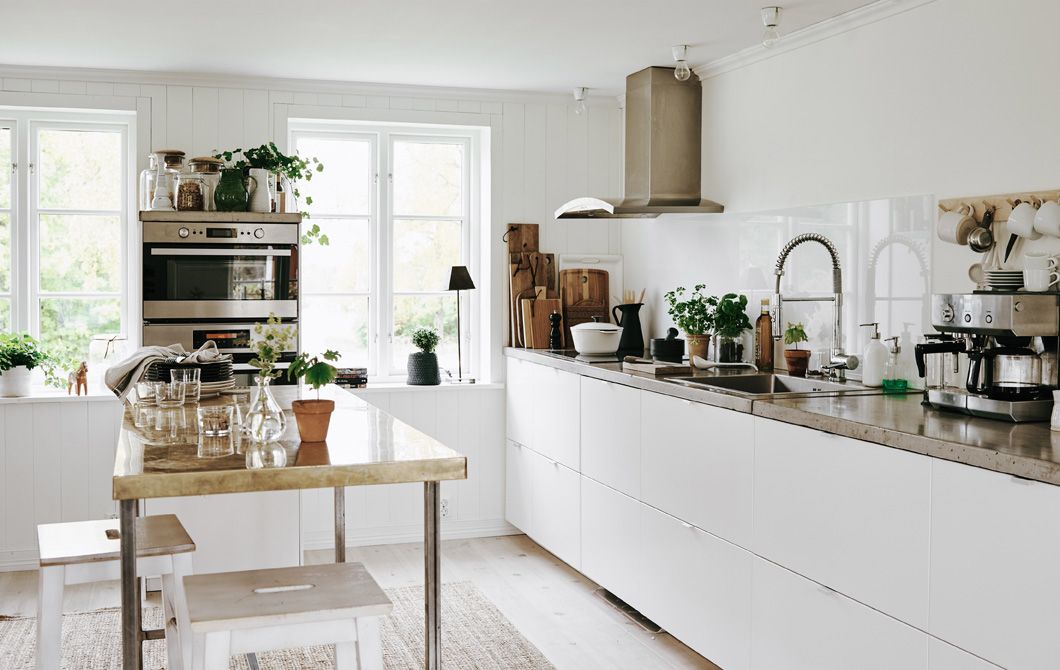 Ah, Scandinavian minimalism. Nothing compares to that sparse, clean decor — and that super-minimal Ikea price tag. Good old Ikea has been a mainstay in our decorating journeys, from that first tiny apartment to…that fourth tiny apartment. And hey, if you're not into the "all-white kitchen bathed in the cold Stockholm sunshine" look, don't worry. Ikea is full of surprises.
Photo: Courtesy of Ikea.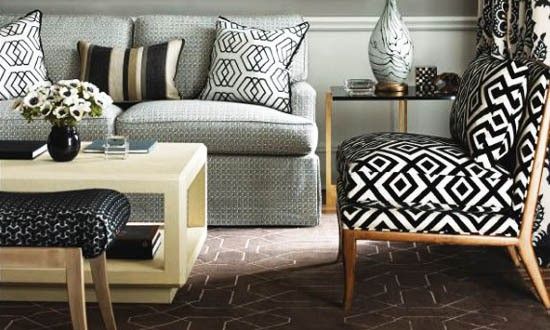 Careful, don't get sucked in. This easy-to-search site is a treasure trove of fabric and wallpaper — at wholesale prices. From toile to leopard, it may be hard to choose a print, but you'll never lack options. Plus, it offers rugs, pillows, poufs, and more. And be sure to follow the site on Pinterest for plenty of well-organized inspiration.
Photo: Courtesy of DecoratorsBest.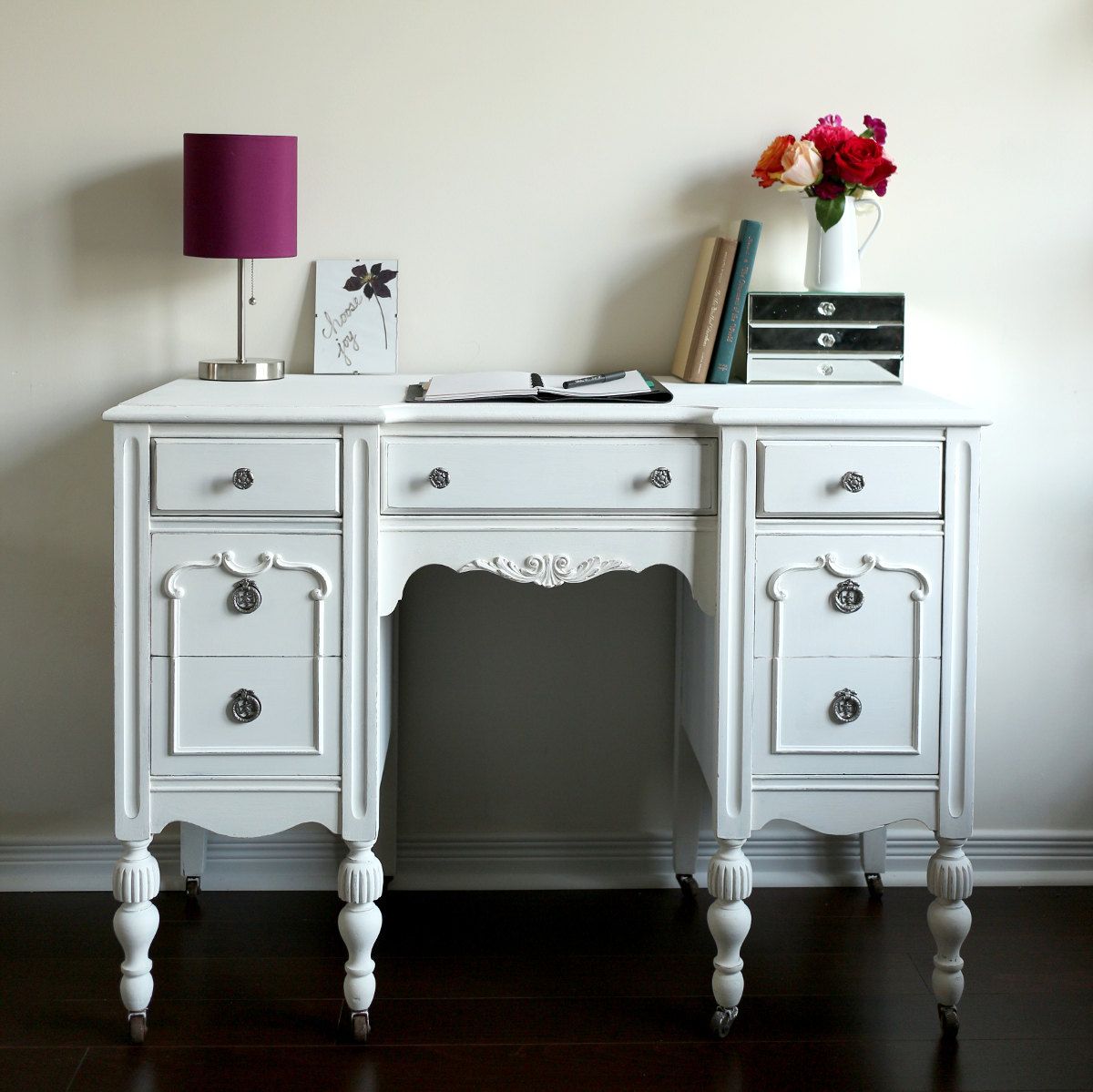 The mega-site isn't just an emporium of handmade jewelry and other crafty things. You can also use it to find some one-of-a-kind furniture and home-decor pieces you just won't see anywhere else. Etsy is the pinnacle of specificity: Type in something like "antique blue nightstand" or "modern black desk lamp" and you'll get dozens of results.
Photo: Courtesy of Etsy/restauredesigns.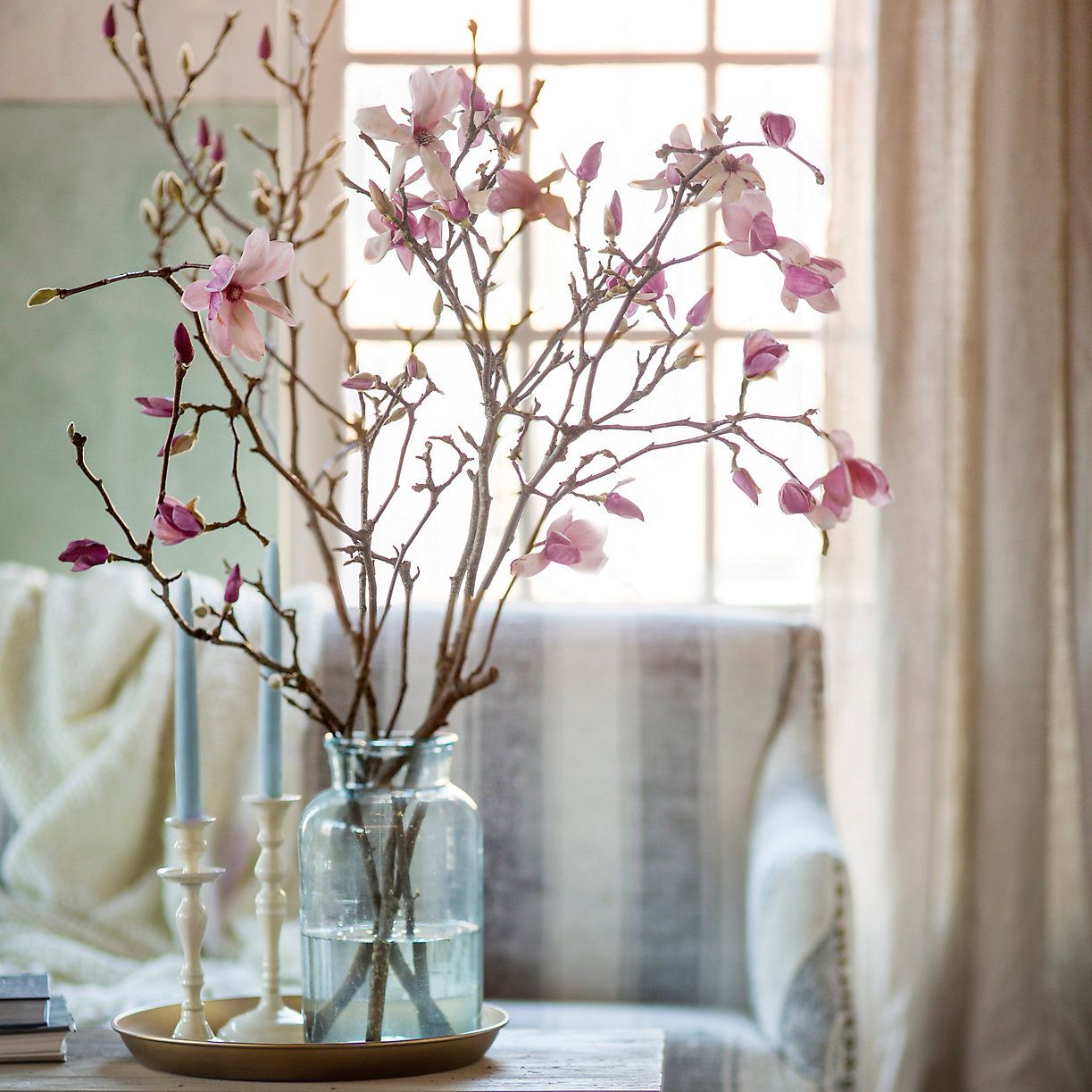 A subset of Urban Outfitters, Terrain is heaven for garden and outdoor enthusiasts. This is where you get your watering cans, outdoor furniture, planting supplies, and more. You can even pick out a fire pit here. The best part is, everything is very Pinterest- and Instagram-friendly in that rustic-chic way.
Photo: Courtesy of Terrain.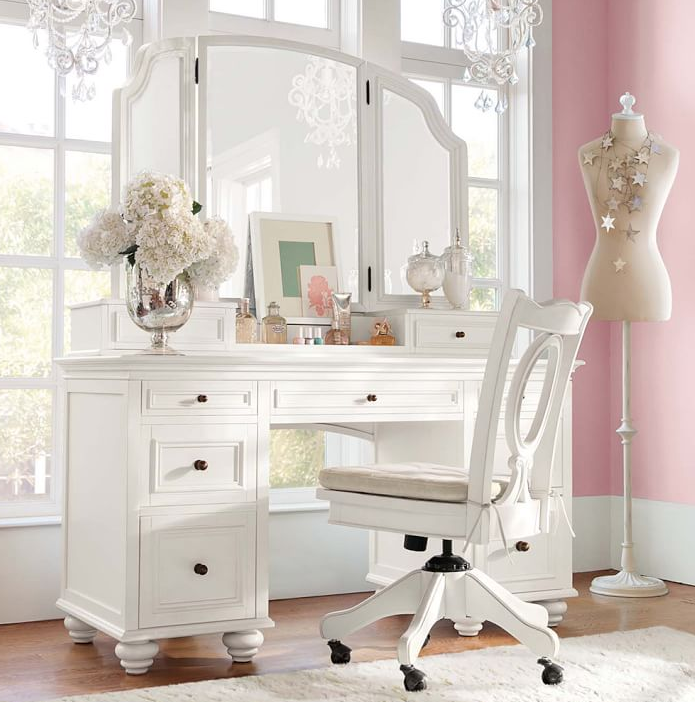 We have to confess to a mild obsession with Pottery Barn's younger cousin, which sells surprisingly chic furniture, bedding, and accessories. After all, many of the offerings are adult-appropriate as well. And besides an incredibly well-organized shopping experience (which you can't say for every site!), PBTeen offers services such as free design consulting. You can even design your own space on the website with its interactive tool. (If you adore floor plans, this is for you.)
Photo: Courtesy of PBTeen.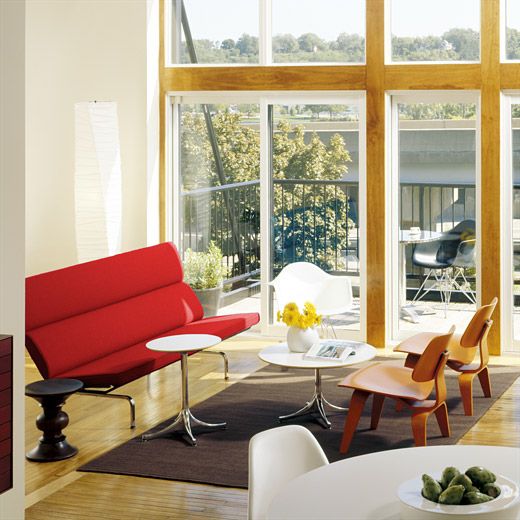 Typically, we think of art museum gift shops as a place to get postcards or coffee table books. But the Museum of Modern Art's store is actually a treasure trove of well-designed home goods. MoMa's design department has always been at the forefront of highlighting well-made objects are as useful as they are beautiful. Its museum shop is an extension of that mission. In addition to furniture from some of modern designs biggest names (think Eames), it stocks plenty of reasonably priced basics that are anything but ordinary, like this quirky vase.
Photo: Courtesy of MoMa Store.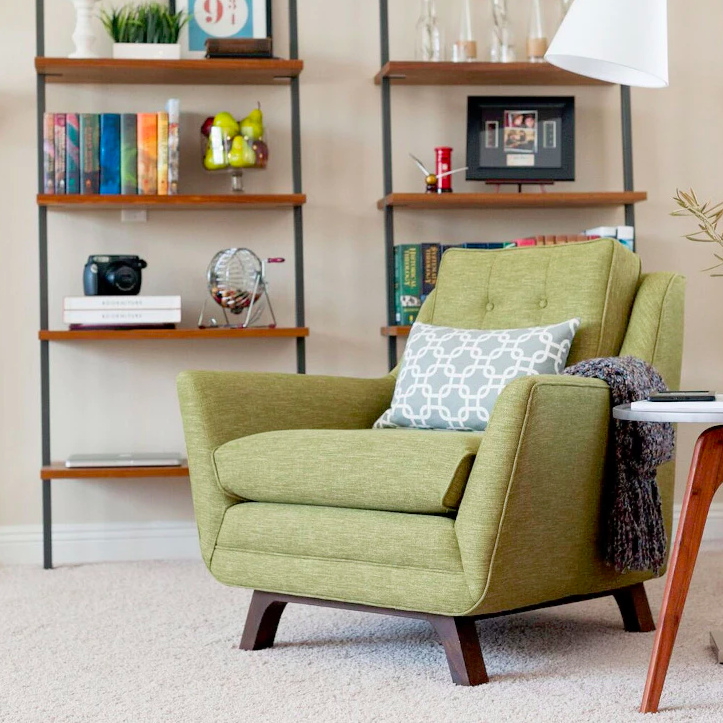 Not only does Joybird offer a range of midcentury-inspired pieces you can customize in a variety of fabrics and colors, it's also an amazing place for design inspo. Customers are encouraged to submit images of just how they've styled their own unique Joybird pieces. You can scroll through the gallery feed, or filter by product or fabric if you're interested in seeing a specific piece.
Photo: Courtesy of Joybird.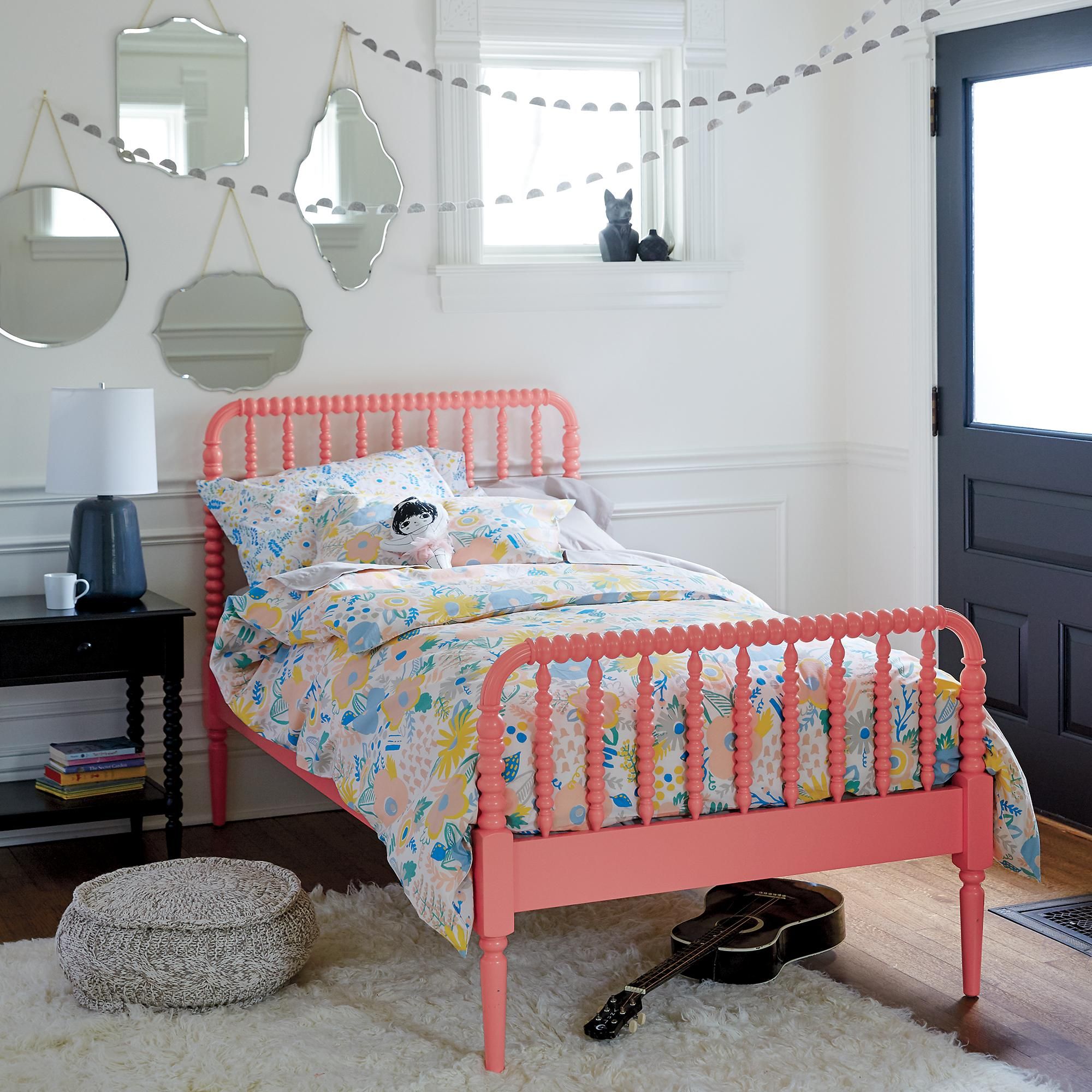 Okay, it may sound crazy to go shopping from a kid's website for a kid-free house, but hear us out. If you can look past the child-sized armchairs and toy bins, you'll find plenty of pieces that work for any age. Plus, a lot of the furniture and decor are priced a bit friendlier than similar stuff targeted at adults. Check out the site's lighting, rugs, and even bedroom furniture and bedding (it runs up to queen/full) for items that will make your friends ask, "Where'd you find that?" (We won't tell.)
Photo: Courtesy of Land Of Nod.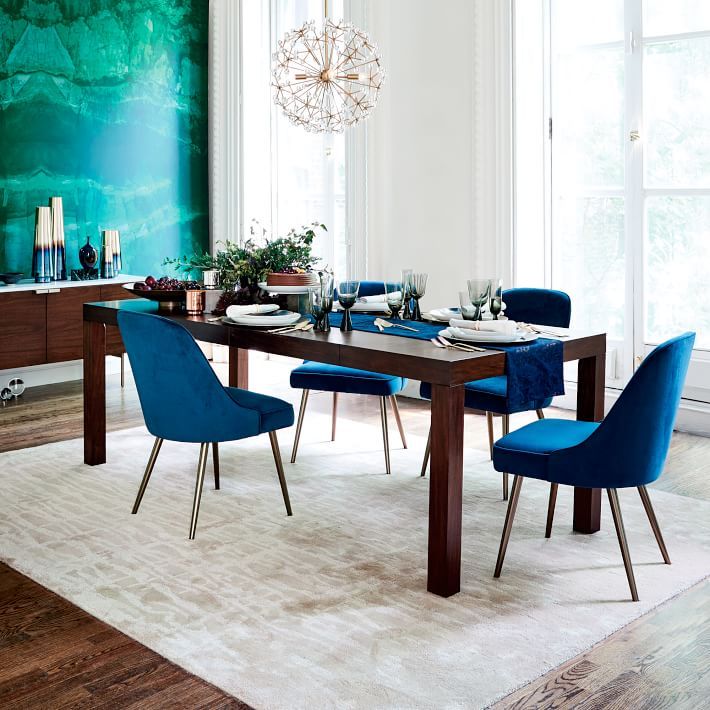 A great place to hunt for reasonably priced (but well-made) furniture, West Elm regularly offers sales and promotions throughout the year to help you snag a dream item for less. It's also a great go-to for room accents or tabletop pieces — for you or for gifts. They also have regular collaborations with other companies and artisans, like Fish's Eddy, Caribbean Craft, and even Casper.
Photo: Courtesy of West Elm.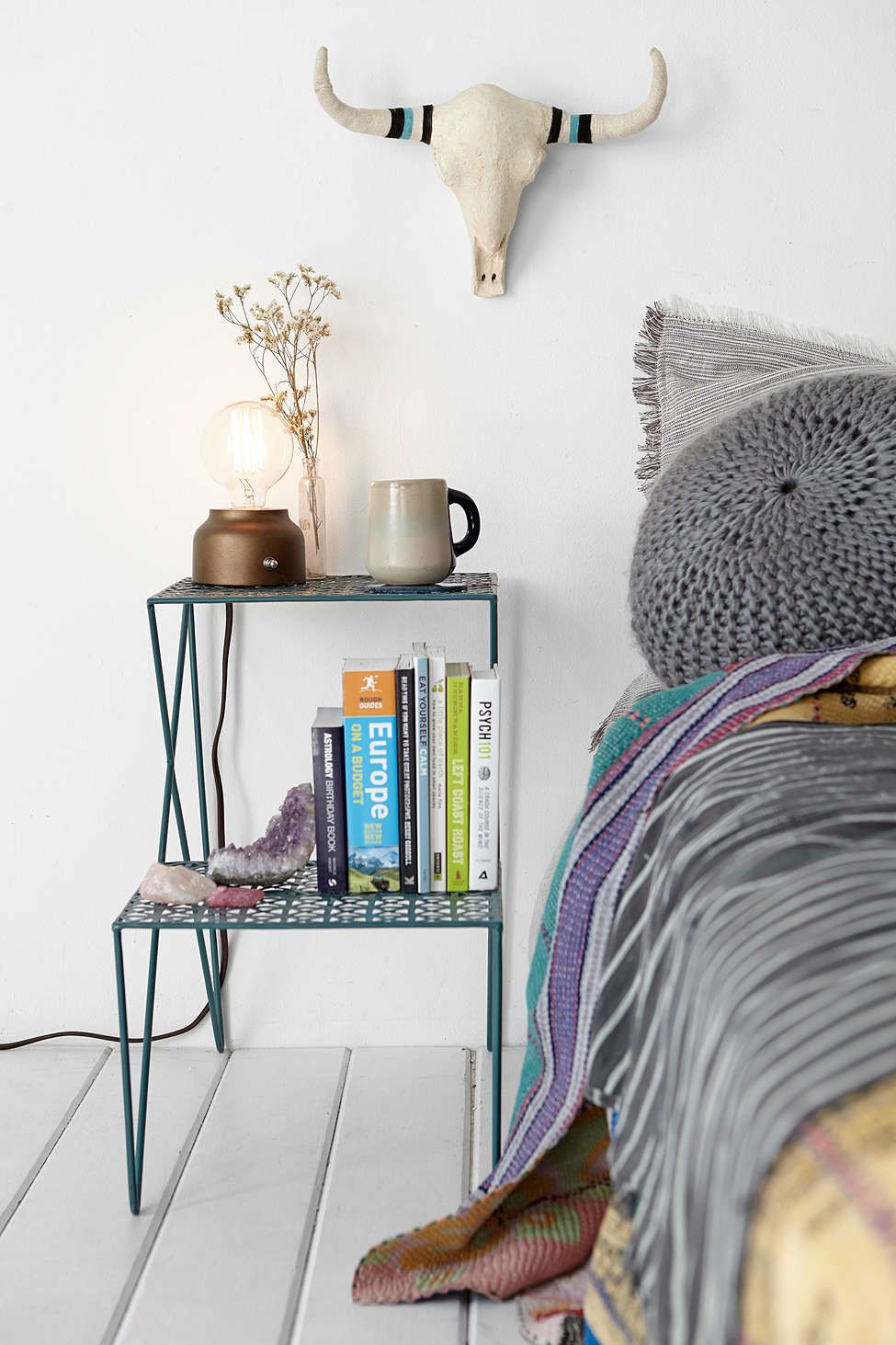 The oh-so boho retailer's home section is perfect for tiny spaces and apartments. From storage that's as pretty as it is functional to lightweight tables and chairs perfect for tiny corners, you'll find lots of innovative ways to stash your stuff. You'll also find amazing textiles, from wall hangings to duvet covers, that will give any room an eclectic, lived-in vibe.
Photo: Courtesy of Urban Outfitters.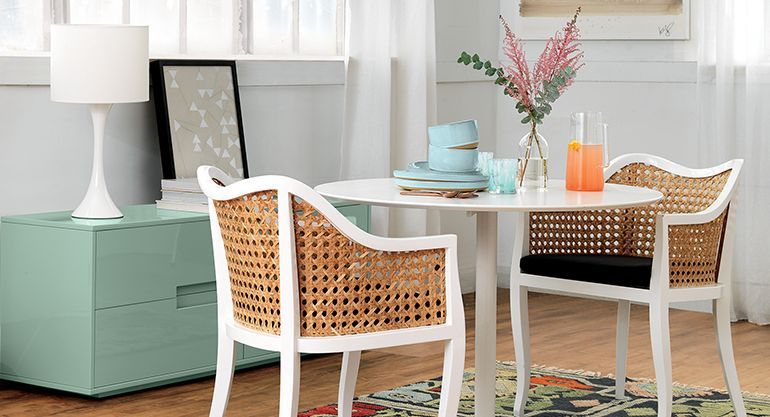 Crate & Barrel's younger, sleeker sister, CB2 is a go-to for affordable accent pieces as well as more serious investments, like couches and tables. While those bigger pieces might not hit Ikea-level pricing, you can find some mid-range options that will be with you for years to come.
Smaller goods, like pillows and occasional furniture, tend to be accessibly priced and come in a range of styles that can be a good way to update a space.
Photo: Courtesy of CB2.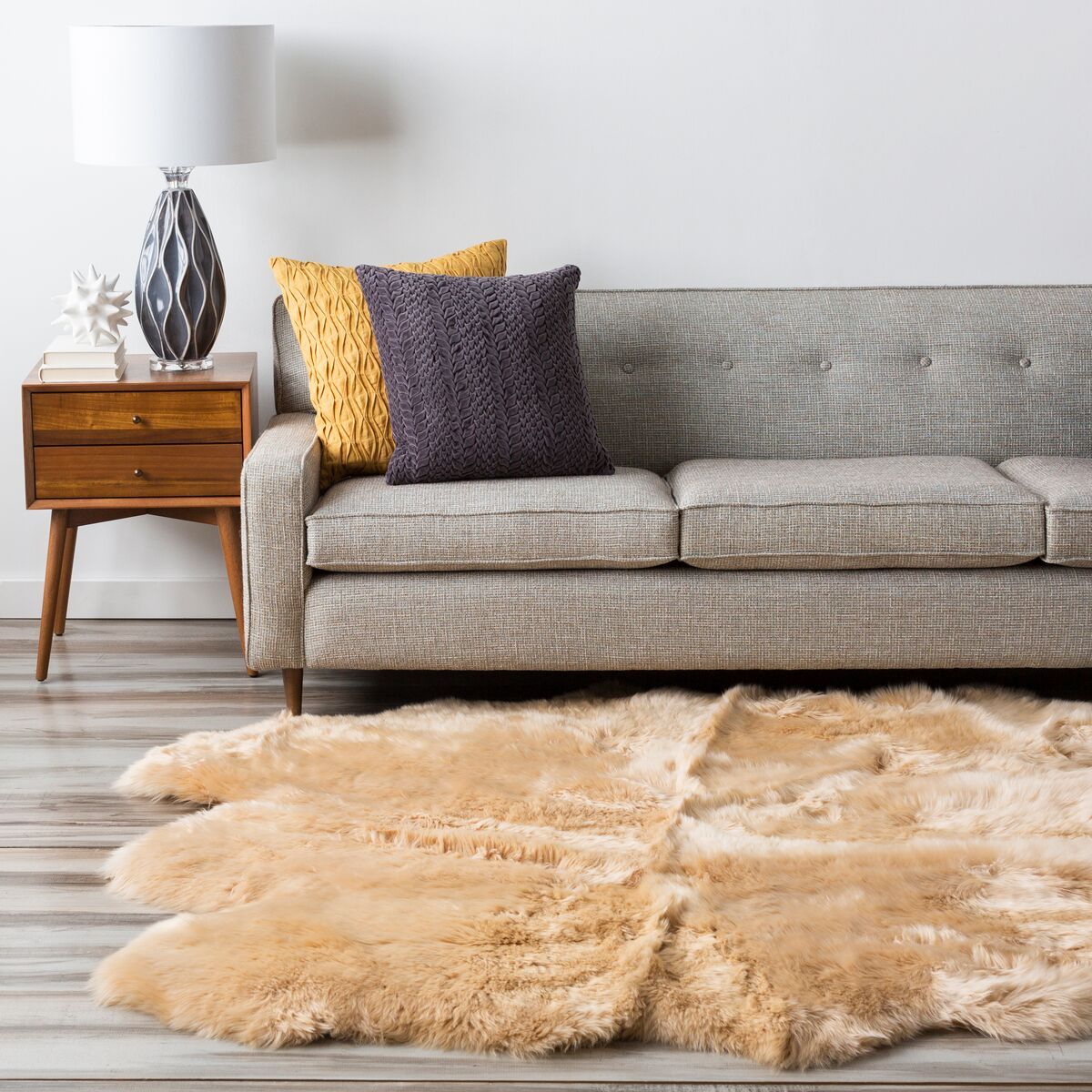 Blame the lasting effects of Mad Men: The mid-century modern look isn't going anywhere soon. And we're not mad about it — the sleek shapes and retro silhouettes can make a sparsely decorated room look like minimalist cool instead of depressing. But the perfect pieces to add to your collection can easily run into four figures and beyond. Enter AllModern, the sister site to Wayfair, where you can nab a Don Draper-approved piece for up to 55% off every day. We especially love the wide variety of couches available for under $500.
Photo: Courtesy of AllModern.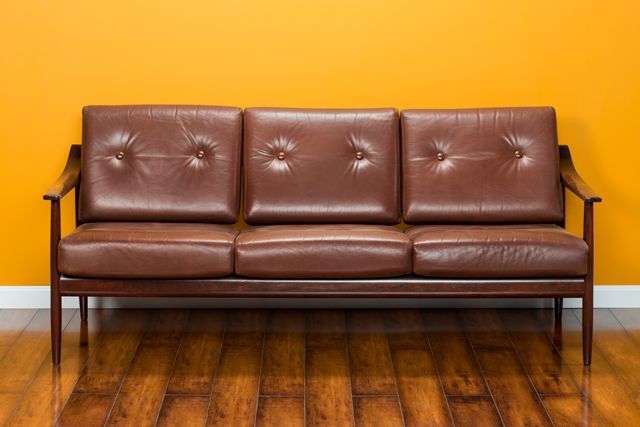 While it's not for the faint of heart, Craiglist can be a great place to shop for home decor — if you know exactly what you're looking for. Specific search terms can help winnow down the tons of results you'll get, and it can be a great way to score one-of-a-kind vintage pieces you won't see anywhere else.
If you're willing to play the long game, a number of apps and websites, like Craigs Alert, allow you to save searches for pieces you might be willing to wait for.
Photo: Getty Images.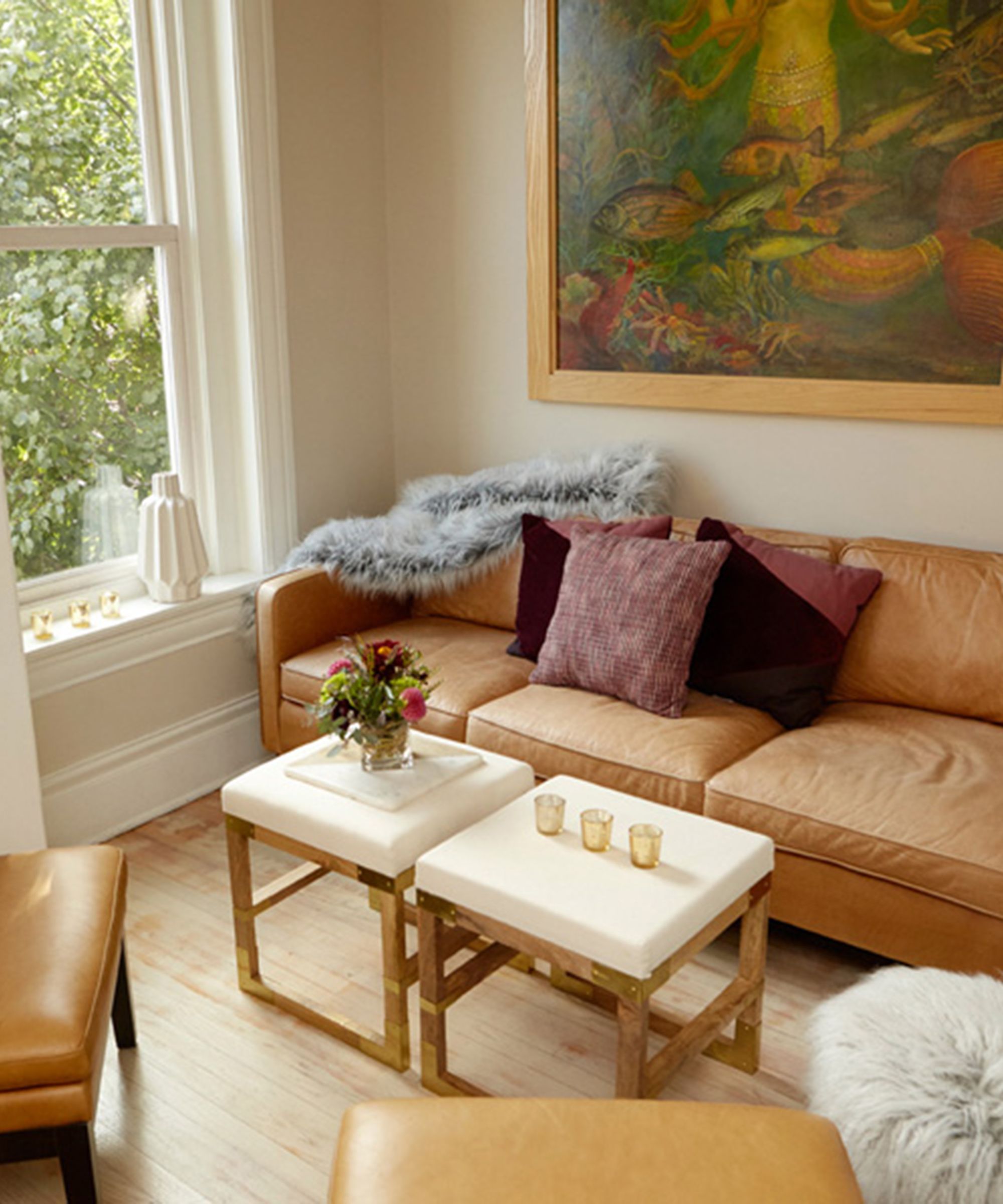 Target has really stepped up its home-decor game in recent years, meaning you can grab pieces that look way more luxe than they actually cost. Shopping online has its perks, since many of Target's wares are web exclusives. Still, it can be overwhelming, and it can be hard to find the perfect piece just through search. We recommend checking out some of our favorite collections, like Nate Berkus or Threshold, as well as keeping an eye out for some of Target's amazing collaborations, like the seasonal releases from Oh Joy!
Photo: Courtesy of Target.
Click HERE to read more from Refinery29.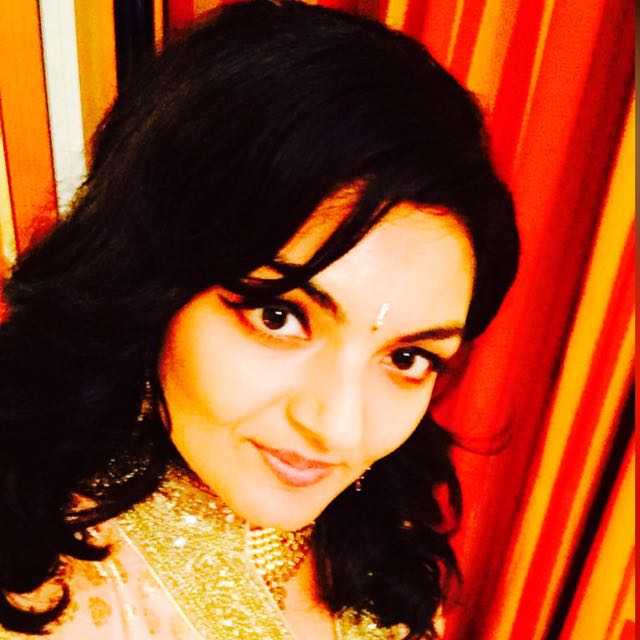 Vote for Shikha Dhingra For Mrs South Asia Canada 2017 by liking her Facebook page.


Loading ...