Update, March 21 at 6:00 a.m.: Bonner Bolton may have been caught red-handed, but he swears it was a mistake.
The bullrider told Entertainment Tonight that his apparent reaching for DWTS partner Sharna Burgess' nether-regions, captured in a now-viral clip, was "totally unintentional."
"I was just stargazed by Nick and Peta's performance and I was looking at the TV screen," he explained. "I felt her bump into me yet I wasn't really looking at what was bumping into me. There was some hand placement that went south, so to speak."
Um, yeah. Keep an eye on those hands, cowboy.
This article was originally published on March 20, 2017.
If anyone can explain this
Dancing With the Stars
moment between Bonner Bolton and Sharna Burgess without quoting Donald Trump, we welcome you to step forward. Here's the moment, and we'll get to the reactions after.
#DWTS ? pic.twitter.com/7jl0fkBAtB
— Queen C♛ (@ceraa_flynn) March 21, 2017
Yeah that's a definite grab for the pubic region. Or is he just being friendly and putting his arm around his dancing partner's waist? A weird moment. And Burgess didn't look ok with it, judging by how quickly she moved his hand.
We do know that the bullrider felt an instant connection to his dancing partner.
"I looked up and saw her and I was a little bit speechless, I have to say," he told People of Burgess. "Obviously, everyone is telling me how great of a partner I have, but I think it's pretty easy to see — she's not hard on the eyes!"
Maybe he forgot he was on TV? Or maybe that's a traditional bullriding greeting? Like how dogs sniff each other's butts? We're full of questions and we have precisely zero answers!
Twitter was quick to point out where Bolton's hand had bolted.
Did anyone catch Bonner's hand on Sharnas crotch? Dang! #DWTS
— Yvette Lopez (@ladylopez618) March 21, 2017
Y'all see Bonner put his hand near Sharna's cooch and she pushed it off?????? during when Erin was interviewing Nick and Peta #DWTS
— Cheyanne (@CBabeey) March 21, 2017
I thought I was the only one to see Bonner's hand between the girl's legs. ? #DWTS
— ♡ Adamaris ♡ (@adamaris_11) March 21, 2017
AM I THE ONLY PERSON WHO SAW BONNER TRYING TO TOUCH SHARNA?!?! #DWTS
— Gaby Ornelaz (@PrincessGabyO) March 21, 2017
Look, touching someone's leg isn't a crime. And the dancers and their partners are certainly intimate in many different ways during their filmed routines. But, like, you're on TV. Maybe they're dating. They're definitely on TV.
Click HERE to read more from Refinery29.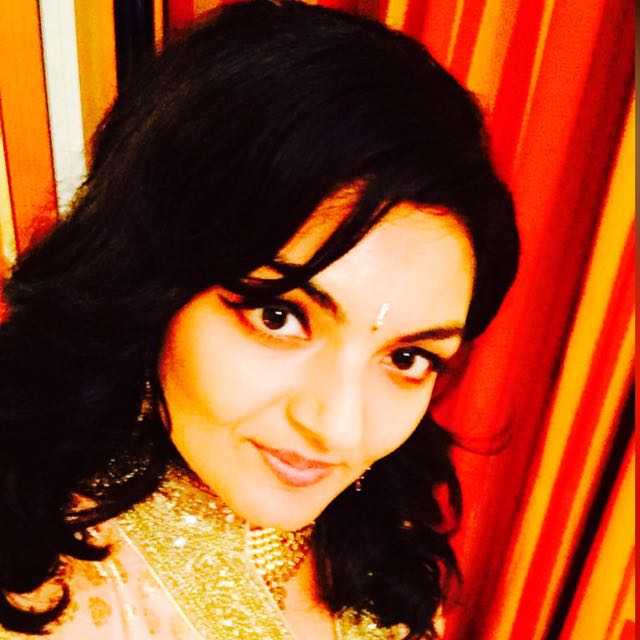 Vote for Shikha Dhingra For Mrs South Asia Canada 2017 by liking her Facebook page.


Loading ...