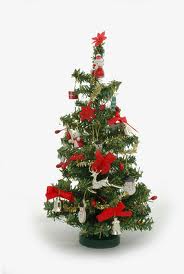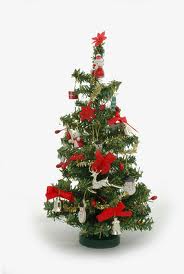 Sunday, December 25 is the big day for Christians around the world: unwrapping the goodies from Ol' Saint Nick, basking in the glow of some multi-coloured lights with a glass of eggnog and sitting down to a big family dinner with turkey and hopefully plenty of gravy. As chance would have it, the work week ends on Friday giving everyone Saturday for that last minute buying binge while fighting off the hordes of other procrastinators. Of course, we're all going to turn around and do it all over again on the 26th, Boxing Day, when we attempt to return useless gifts for cash and trade those too small or too large pieces of clothing for something closer to the perfect fit. Baby Jesus? *chuckles* 'Tis the season to be greedy, however I'm letting a little cynicism shine through.
The Lotteries
How about that for a Christmas gift? Fifty million on Friday and twelve million on Saturday. Even the 6/49 was carried over this past Wednesday so even that pot has grown to a holiday size. Oh yeah, there are also 2 MaxMillions for Friday's draw so some lucky souls are going to have a very merry Christmas.
Movies
Hey, who doesn't take in a flick or two during the holidays? There's a good assortment, so take your pick.
Like a blockbuster thrill ride? Hey, which adrenaline junkie doesn't? I can think of nothing better than Mission:Impossible Ghost Protocol but you must see it at the IMAX. A six story screen and a 12,000 watt sound system just pushes this one over the top. Tom Cruise is back with the IMF team with some spectacular stunts. Plot? Who cares? Lay out the premise then just go, go, go with action galore. In IMAX, the scenes of this movie just blew me away with a clarity of image and a richness of colour which was just wow. This is heart-stopping, eye-popping cinematic candy at its best.
Another entertainment treat is Sherlock Holmes: A Game of Shadows. Good acting, good story and good filming. I love bullet time and like the first Sherlock Holmes movie, we have some terrific scenes which make use of this cinematic technique made famous by The Matrix.
A couple of days ago the much anticipated The Girl With The Dragon Tattoo opened and I am happy to report that it was worth the wait. The actress Rooney Mara does an unbelievable job of bringing the main character Lisbeth Salander to life, a character who is dark, brooding and very, very troubled but oh so fascinating to watch. A little violent at times and a little depraved, this is a terrific murder mystery which will keep you enthralled for a couple of hours.
I saw The Descendants a couple of weeks ago. The film is terrific and George Clooney is terrific. It is both funny and sad. Click to read my review as I would definitely advise you to put this on your list of films to see during the holidays.
Other Things to Do
The National Ballet of Canada is putting on its annual presentation of the Nutcracker. You've never seen it? Everyone has to go at least once in their life; it's a holiday classic.
Casa Loma is playing host to some family fun through to January 8. (Casa Loma seasonal events)
Professor Wick's Magical Castle
Out of the Factory Fantastic comes a spectacular parade of impossibilities-a wonderful blend of mechanical wizardry, music and comedy delivered by an outlandish cast of "steam punk" characters. This magic show hosted by Lawrence Larouche is an interactive theatrical presentation that transports the audience into a world in which logic and disbelief are willingly suspended.
The School of Wizardry
The Casa Loma Conservatory will be a School of Wizardry this holiday season lead by Professor Pepper. The audience will be kept on their toes with bits of magic between juggling and balancing acts, and will have a chance to perform their own magic tricks.
Various Toronto museums have special Christmas holiday events planned for the whole family. The lights, decorations along with food, sweets and a hot glass of cider are just part of the festivities. Fort York will be showing the kids how to make "historical" gingerbread cookies from December 27th to the 31st. In this hands-on workshop, kids will use period cooking utensils and tools to sift flour, crush cinnamon, cloves or allspice and grate nutmeg and ginger as they prepare an 1800s gingerbread recipe. The cookies will be baked over the open hearth fire.
New Year's Eve 2012
Christmas? Sure, but let's not forget what's coming around the corner and that's out with the old, in with the new. City TV is once again playing host to their annual shindig in Nathan Phillips Square in downtown Toronto which will be simultaneously broadcast on CityTV. Guests include Backstreet Boy Howie D, Karl Wolf, JRDN, Neverest, Aleesia, Anjulie and the cast of American Idiot. If you can't get downtown or you can't get to a TV, CityTV is still going to allow you to stay connected through an app for the iPad and the iPhone. Check out details on the CityTV web site.
Good luck to all of you in your world. See you around the pages of Oye! Times.
Lotto Max: Fri Dec 23: $50 million (2 MaxMillions)
Lotto Max: One chance in 28,633,528
6/49: Sat, Dec 24: $12 million
Lotto 6/49: One chance in 13,983,816
All the latest winning numbers
You can visit the Lotto web site and check out all the latest winning numbers including Poker, 49, Lottario, Keno, Pick 4, Pick 3 and Payday. Of course, all the Encore numbers can be found there as well.
Click HERE to read more from William Belle
Article viewed at: Oye! Times at www.oyetimes.com