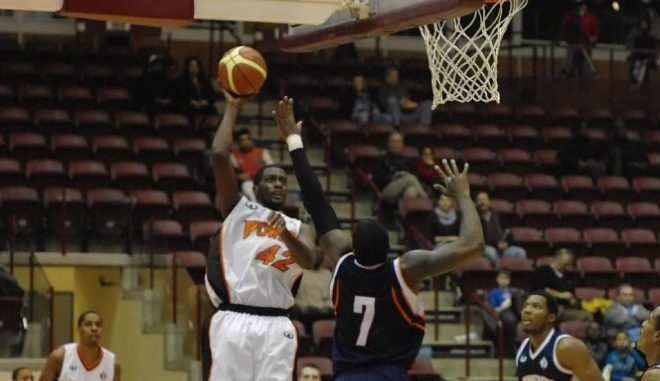 The Oshawa Power took a heart breaking defeat at the hands of the Summerside Storm 101-100 at the GM Centre on Thursday night.
Oshawa seemed to be energized from the outset of the game in large part to the return of number one overall draft pick Morgan Lewis. The Power jumped out to an early lead, and held a 51-46 advantage at the half.
Another slow start to the third quarter forced the Power to battle down the stretch. Fierce intensity on the defensive end kept the Power alive, but a missed free throw at the end of the game by Lewis sealed the home team"s fate in the neck and neck affair.
"It felt good," said Lewis about his return to action after the game. "I thought I was going to be a lot more winded. I was actually in a lot better shaped than I thought I would be having missed about five and half weeks."
Lewis showed very little signs of rust netting 14 points, 6 rebounds and 3 assists in his return. Omari Johnson continued his strong play leading the team in scoring with 18 points and adding 16 rebounds.
The Storm got a strong performance from Mike Williams who posted a game high 24 points and pulled down 12 rebounds. Troy Jackson sparked the Strom off the bench with 11 points, and great intensity on the defensive end.
The Power will now set their sights on their Christmas Eve match up this Saturday December 24 against the 8-4 Halifax Rainmen.
Please note the change to the original start time of Saturday"s match up as the original 2:00 p.m. start has now been changed to a 5:00 p.m. tip.
Power Glance
Record: 6-12