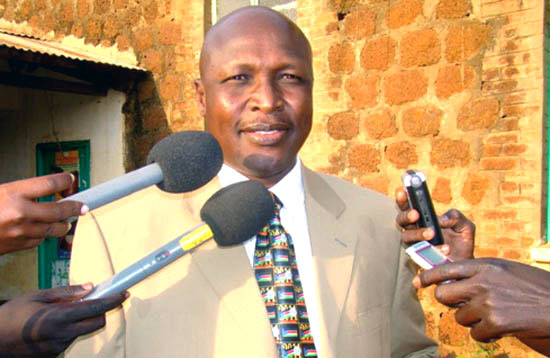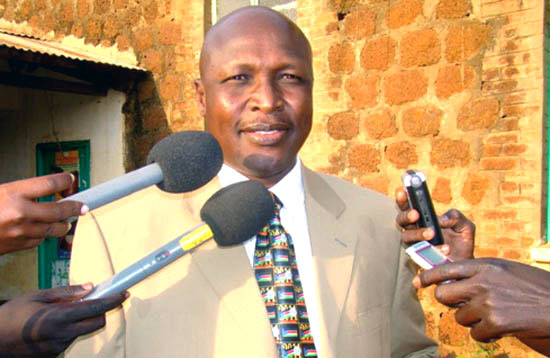 The Eastern Equatoria State Governor, Hon. Louis Lobong Lojore has welcomed the death of renegade George Athor Deng. Lobong was speaking during a press conference at the State Secretariat General premises last Wednesday in Torit.  
"It is good news for the people of South Sudan. In the last two civil wars of more than 50 years in the then Sudan, 2.5 million people lost lives and millions displaced and fled the country.  This is still fresh in our memories. We must not easily forget, this is the time for South Sudanese to be in peace in a country they fought for," the Governor commented.
"We can no longer afford to fight ourselves as South Sudanese. It is a shame. Why did we accept to vote for secession? Don't we see that the world is watching and laughing at us?" he challenged all South Sudanese.
  
Hon. Lobong told the press that the President of the Republic of South Sudan, Salva Kiir Mayardit on 9 July 2011 during the official hoisting of South Sudan's flag in Juba, offered all the South Sudanese rebels an amnesty. "President Kiir declared amnesty to all rebel groups in the country, some of them responded positively accepting the offer but Athor adamantly resisted," he added.   
  
The Governor narrated to the press that Equatorian people held two conferences in Yambio and Juba respectively and they absolutely vowed that they would never host any rebels in their soil, this would hinder development progress in EES.
  
Lobong welcomed those still plotting similar ideologies to join South Sudanese leadership under President Kiir to develop their newly born nation and warned that should any rebels plan to cause havoc in his State, his administration would not wait for any external intervention but would use available resources to deal with them.     
  
Athor decided to rebel against the Government of South Sudan after losing the April 2010 elections when he contested independently for Governorship position against the incumbent Governor, Hon. Kuol Manyang Juuk who won the position but suspicions of fraud in the process was reported prompting Athor to revolt.
Athor who was 49 years by the time of his death, is believed to be one of the most influential persons in South Sudan, managed to rise to the rank of Lieutenant General in the Sudan People's Liberation Army, South Sudanese officials have revealed. 
  
Government officials have also said that although Athor allegedly agreed to a truce ahead of the January 2011 referendum, he later coordinated a chain of attacks on SPLA bases including villages of local communities around Upper Malakal County in Nile State and Bor County in Jonglei State until his attacks magnified to the level of crimes against humanity in the whole of Jonglei State. 
  
The Governor concluded with wishing people of EES a merry christmas and prosperous new year.