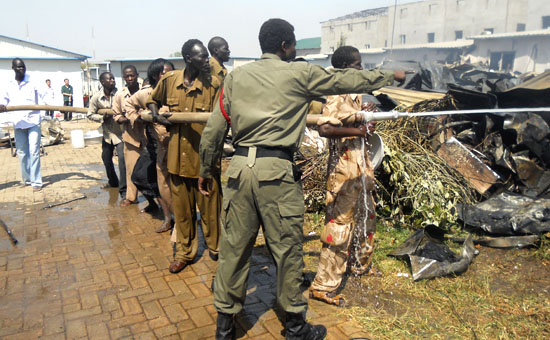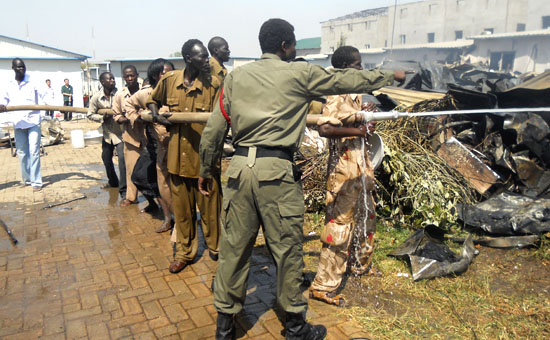 For the second time yesterday at about 12noon fire gutted Beijing Juba Hotel destroying property worth millions of pounds. The block that survived last year's fire is what has been reduced to ashes .
The block that is mostly built of prefabs accommodates many of the hotel's clients who are both South Sudanese nationals and foreign clients.
Many of the hotel clients maintained that the fire destroyed almost all their properties.
One of the clients who only identified himself as Makur said all his belongings have been burnt. "I was at work when I received a call that the hotel was on fire. This is my home, all my belongings were in there," he narrated sorrowfully.
By the time the fire brigade arrived much of the block was reduced to the ground level but it managed to stop the fire from causing more damage to the remaining blocks. The hotel management had started putting permanent structures after the first fire incident most likely to avert such damages but have been challenged again by the recent fire outbreak.