If true crime documentaries are crack, then Serial was my gateway drug. I listened to the entire first season of the podcast in one fell swoop in college while driving from Ohio to Pennsylvania for winter break. By the time I stumbled out of the car eight hours later, I was a convert. I would loudly tell anyone who would listen that whether or not Adnan did murder his classmate, his trial should not have put him in jail. Then I'd wonder if that take was nuanced enough for people to think I was smart. During all of this, Hae Min Lee, the victim of the murder, was still dead.
A year later, Making A Murder debuted on Netflix. Home again for the holiday, this time as a college graduate, I curled up in the polka dot sheets of my childhood bedroom and watched the Manitowoc County police department maybe (!!!) or maybe not (!!??) frame Steven Avery and Brendan Dassey for murder. It was outrageous, I said when I ventured down to dinner after a full day of binge-watching, how the authorities had already decided that the two suspects were guilty of Teresa Halbach's murder.
It wasn't until the Amanda Knox documentary that I spotted the trend. The documentary came to Netflix, and I once again found myself clinging to someone's innocence while pushing a brutal murder to the side and out of my mind. It was all about Amanda, not the victim Meredith Kercher, who was sexually assaulted before being stabbed to death. It was all about Steven Avery, not Terasa Halbach, whose remains were found mutilated and burned in a fire pit. It was all about Adnan, not Hae Min Lee, who was strangled and disposed of in a park. All these women were dying, but we never heard their stories.
As far as Hollywood is concerned, dead women are the perfect blank canvas. First of all, they're silent — just how Hollywood likes them. During the 2015-2016 TV season, the Center for the Study of Women in Television & Film at San Diego State University found that the
number of female characters in movies
jumped 3% in 2016. But the number of speaking roles dropped to 32%. More women were in movies, they just weren't talking. And as for television, where things are supposed to be better, the same center found that women made up
only 39% of speaking characters
on TV shows — that's a one percent
decrease
from the year prior.
A dead woman is the ultimate creative exercise, and the grizzlier the murder, the better. The creators can project whatever story they want onto the victim, even if that means choosing to not tell their story at all.
As far as Hollywood is concerned, dead women are the perfect blank canvas.
"It remains hard to see so many run to defend someone who committed a horrible crime, who destroyed our family, who refuses to accept responsibility, when so few are willing to speak up for Hae," the family of the Serial victim said in a statement released by the office of the Maryland attorney general back in 2016.
If someone had spoken up, perhaps they would have highlighted the fact that Hae was an honor roll student, that she played on the field hockey team, that she was a part of the ecology club, French club and SADD, Students Against Destructive Decisions. That, no matter how she died, her life shouldn't be remembered simply by the roster of men who may or may not have wronged her.
The same can be said for Teresa Halbach, the aspiring photographer who was eventually found dead and burned on Steven Avery's property.
"Teresa deserved more than the mere minutes they gave her on screen," reporter Diana Alvear, who was on the scene during the case, wrote in a Medium post about the Netflix series. "Avery and Dassey may be serving life sentences behind bars but they're alive. Teresa was handed a death sentence 10 years ago."
Instead, all we know about Halbach is that she graduated summa cum laude from the University of Wisconsin-Green Bay in 2002 and coached her sister's volleyball team. Of Meredith Kercher, the victim in the Amanda Knox case, we know even less. If their stories are told, it's in brief listicles that get lost in the overwhelming attention on their killers. As far as Hollywood is concerned, these female victims might as well be anyone.
The alternative, however, is JonBenet Ramsey.
In the past year we've had not one, not two, but three (at least) JonBenet Ramsey specials, first on CBS, then as a Lifetime movie, and, now, Netflix. The TV special took all-encompassing look at the evidence of the case about a young girl found dead in her basement, recreating the crime scene, analyzing phone calls, and in one particularly horrifying instance, having a young boy hit a fake head with a flashlight to see if the dent in the head matched that of JonBenet. Casting JonBenet, which drops April 28 on Netflix, does something different. Using a blend of fiction and documentary-style storytelling, the project, whether knowingly or not, reveals the fetishization of a 6-year-old girl to the point of caricature. In a particularly poignant shot, eight identical blonde girls with curly hair wearing American flag dresses take their seats while waiting for their time to audition for the role of JonBenet in a retelling of the murder based in the scene of the crime: Boulder, CO. Once someone's child, JonBenet is now a cartoon. She's small, blonde, and wearing makeup — end of list. The film's intentions were to document how every bystander has a take on the death of JonBenet, but ended up revealing that the JonBenet everyone imagines is entirely fictional. I'd say it was genius, but I'm not confident the film meant to send that message at all. It still doesn't tell the right story.
I realize this sounds like there's no right answer to covering the stories of dead women — and maybe there isn't if you yourself aren't the victim. So many biopics about women, dead or alive, are often eschewed by their subjects (or the families of subjects) if they're not being told the family or the subject themselves.
For instance, Whitney Houston's family took to her official site to release a statement of disappointment when Lifetime produced Whitney.
"I don't think it ever entered their minds that they were assaulting the legacy of another individual; they just want the job or the opportunity to shine," Pat Houston wrote in the post. "But to do so in such an incredible way, to go after someone who cannot correct what you get wrong, someone who – like so many people, and especially women – struggled to hold up their humanity and live with dignity despite their personal challenges, is wrong."
More recently, Madonna went after Universal for the plans to produce a biopic about the singer (who is still very much alive) seemingly without her involvement.
Nobody knows what I know and what I have seen. Only I can tell my story. ?Anyone else who tries is a charlatan and a fool. ?. Looking for instant gratification without doing the work. This is a disease in our society. ✍️?
A post shared by Madonna (@madonna) on Apr 25, 2017 at 10:26am PDT
"Nobody knows what I know and what I have seen," Madonna captioned an Instagram post in response to news. "Only I can tell my story."
On the flip side, there's movies like Bombshell:The Hedy Lamarr Story, which, as its title implies, tells the story of Hedy Lamarr, a movie star well-known for her beauty, but not as much for her invention of the communication system that spawned modern day Wi-Fi, Bluetooth, satellite, and military technology. Rather than speculating on Lamarr's life, Alexandra Dean's debut documentary, which was screened at the Tribeca Film Festival, lets the actress tell her own story through interview tapes that were only recently re-discovered. Other voices, including those of her family, supplement the narrative, but the main story comes straight from Lamarr herself.
Of course, it's not often that we have access to first person stories from beyond the grave. As Pirates Of The Caribbean taught us, dead men tell no tales — and neither do dead women. Instead, history is written by people who may not realize that they're setting someone's legacy in stone. If you have to tell the story of a dead woman without a voice of her own, just make sure, for once, it's the right one.
Click HERE to read more from Refinery29.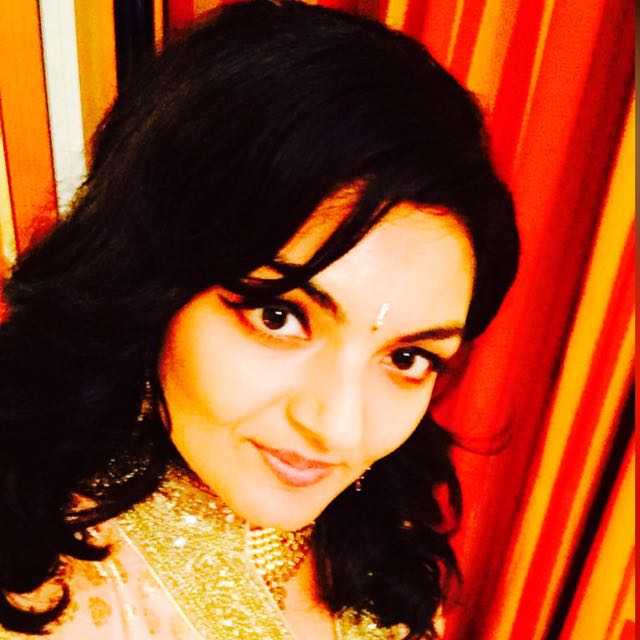 Vote for Shikha Dhingra For Mrs South Asia Canada 2017 by liking her Facebook page.


Loading ...