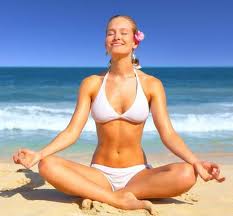 This article was last updated on April 16, 2022

On Saturday, February 4th in Toronto @ University of Toronto: 4
pm-6pm (click for poster & directions)
(under the auspices of the Buddhism & Psychology Student Union @ Multi-Faith Centre)

On Sunday, February 5th in St Catharine's: 12:30 pm- 1:30 pm (click for poster!)

On Sunday, February 5th in Markham, Shimraz Wellness Academy: 6:30pm-8pm (click for poster!)

On Monday, February 6th @ University of Mississauga: 3pm-5pm
On Wednesday, February 8th in Burlington, Brant Hills Comm. Centre: 7pm – 9pm (with live Tabla music)
On Thursday, February 9th @ University of Waterloo, Student Life Centre: 3pm-5pm
On Thursday, February 9th in Brampton, Bramalea Centre: 7pm-9pm – (with live music performance)
Details & Info about
each of the above programs
& Dr. Andrei
can be found at this link:
here
Dr. Andrei Harabor, a clinical assistant professor at the University of Calgary, is passionate about Meditation. He will share his insights on what Meditation actually is and what it does for us. He will lead a hands-on demonstration of the experience of Meditation and present the latest medical research on the benefits and effects of Meditation. Dr. Andrei Harabor is a meditator himself for more than 20 years. The lecture will be followed by Chakra Workshop and a Q & A session. All are invited to these free community events sponsored by sahaja yoga meditation.
Dr. Andrei will be interviewed by OMNI TV News next week. .
Each event is unique and is addressing its own Theme. Feel free to spread the news (fb /tweet/groups).
Paul Collins, author of Mack Dunstan's Inferno/ Mystery of Everyman's Way
You can publish this article on your website as long as you provide a link back to this page.