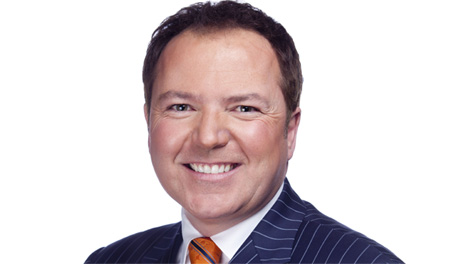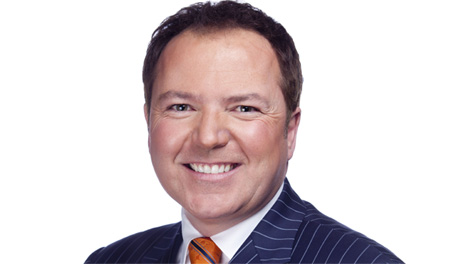 The late Jack Layton had that type of appeal that got people's attention. Bob Rae did the same when he became premier of Ontario in the 1990's.
On Election Day 2011, a friend and I visited NDP headquarters. There were so many young people there and the vibe could be felt in the air. When the results came in, Mr. Layton appeared and gave a speech that brought the house down. One month would pass before he would die.
I strongly feel today's potential leader's lack that 'it' factor. Layton had it to the end. Bob Rae had it in 1990 but not now. Justine Trudeau does not have it. We need that TV friendly personality and someone who has fire in his/her belly. Jack Layton was a great communicator, but forgive me if I call him a jerk for dying too soon.
This is where I recommend CTV's Tom Brown for the leadership of the Federal Liberals, or even the NDP Party. He grew up in the Beaches area of Toronto, Ont. and studied broadcasting at Fanshawe College in London, Ont. After graduation, Mr. Brown left his home town of Toronto to pursue his broadcasting aspirations. Before moving into television Tom worked in several Canadian radio markets, including Moncton, Winnipeg and Regina.
He is involved in the community, by supporting children with special needs and regularly participates in events to benefit Toronto's Durham Region Down Syndrome Association. Every year he acts as Master of Ceremonies for the 'Walk for Kids Help Phone', The Cystic Fibrosis Society "Great Strides" walkathon and The Children's Charity Variety Village 'Walk-n-Roll' annual fundraiser. In addition, Tom champions children's health services at The Hospital for Sick Children, Princess Margaret Hospital and Oshawa Hospital Foundation.
Each year, you will find him as a fixture at CTV TORONTO's annual Toy Mountain campaign to make wishes come true on Christmas morning for thousands of children across the Greater Toronto Area. Tom regularly visits schools across the Greater Toronto Area to champion their charity and educational community contributions live on CTV NEWS AT 6.
This weather anchor is extremely supportive of the Canadian Cancer Society and their efforts to raise funds for cancer research and support services. For the last four years, Tom has served as Master of Ceremonies for the organization's annual "Cops for Cancer" fundraiser in Toronto's Peel Region. Tom likewise supports the Peel Regional Police Service, the Ontario Provincial Police and various emergency services, and all who are involved in the fight against cancer.
Has anyone else from the news media gone on to be a successful politician? Remember Premier Ralph Klein? Or
Michael Ignatieff? There are numerous examples.
If I watch a political campaign I want to see someone with fire in their belly! All in all, I recommend CTV's Tom for the leadership of the Federal Liberals, or even the NDP. Someone should give Bob Rae and
Justine Trudeau a rope.
Paul Collins, author of Mack Dunstan's Inferno
Article viewed on Oye! Times at www.oyetimes.com