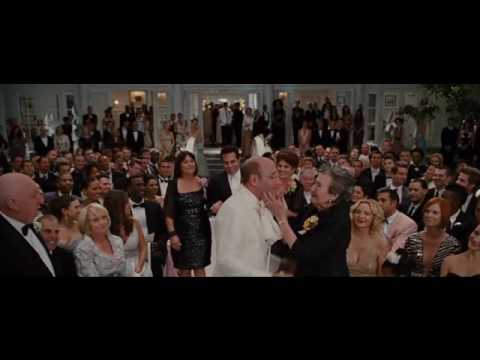 Be completely honest: If you could have anybody officiate your wedding, wouldn't it be a celebrity? Can't you just imagine Beyoncé saying, "By the power vested in me…" and then bursting out in a ballad?
Sadly, we can't all be Stanford and Anthony on Sex and the City, for whom Liza Minnelli just "manifests" as an officiant and then does the Single Ladies dance at the reception. But celebs (who are just like us, duh) do attend — and sometimes even crash — weddings, act as bridesmaids, and even officiate their friends' weddings from time to time.
Lady Gaga got ordained after gay marriage was legalized in New York state. Emma Stone played matchmaker. And Kris Jenner? Well, she was kind of born to be a wedding officiant.
Ahead, see which of our favorite celebs have done the coveted "We are gathered here today" gig for their friends and loved ones.

Lady Gaga
Same-sex marriage was legalized in the state of New York in 2011. Soon after, Lady Gaga got ordained to marry her friend and yoga instructor Tricia Donegan and her partner.
Photo: Samir Hussein/WireImage.

Nicole "Snooki" Polizzi
"I'm OFFICIALLY Ordained!!! Just call me Mama Reverend," Snooki tweeted in 2015, when she wed her hairstylist friends Bradley Moreland and Luis Miller.

Jimmy Kimmel
Jimmy Kimmel reportedly cried as he officiated Jennifer Aniston and Justin Theroux's secret Bel Air wedding in 2015.
Photo: Randy Holmes/Getty Images.

Kesha
Kesha was ordained in 2012 and has officiated two pairs of friends' weddings, including that of her hairstylist Vittorio Masecchia and his partner Felipe Noqueira.

Kris Jenner
The momager officiated Colton Haynes' October 2017 star-studded wedding in Palm Springs. The American Horror Story and Teen Wolf star and his celebrity-florist fiancée invited Jesse Tyler Ferguson, Sofia Vergara, and other stars.
Photo: Zack DeZon/Getty Images.

Emma Stone
In 2012, Emma Stone officiated the wedding of her publicist Holly Shakoor and Gangster Squad director Ruben Fleischer. She had played matchmaker and introduced the two while working on the movie.
Photo: Karwai Tang/WireImage.

Queen Latifah
In a powerful mass ceremony at the 2014 Grammy Awards, Queen Latifah officiated the weddings of 33 couples in support of equality while Macklemore & Ryan Lewis performed "Same Love."

Carrie Brownstein
Two Sleater-Kinney fans spontaneously asked Brownstein to officiate their wedding during her book tour in 2015, and she did — with the musical help of Amy Poehler. It's all on YouTube.

Dwayne "The Rock" Johnson
The Rock officiated a super-fan's surprise wedding in 2015.
Photo: Andrew Lipovsky/NBC/ Getty Images.

Tom Hanks
The actor officiated Girls star Allison Williams' wedding to College Humor cofounder Ricky Van Veen. Hanks' wife Rita Wilson played Marnie's mom on Girls.
Photo: Frazer Harrison/Getty Images.
Click HERE to read more from Refinery29


Loading ...