You can publish this article on your website as long as you provide a link back to this page.
This article was last updated on April 16, 2022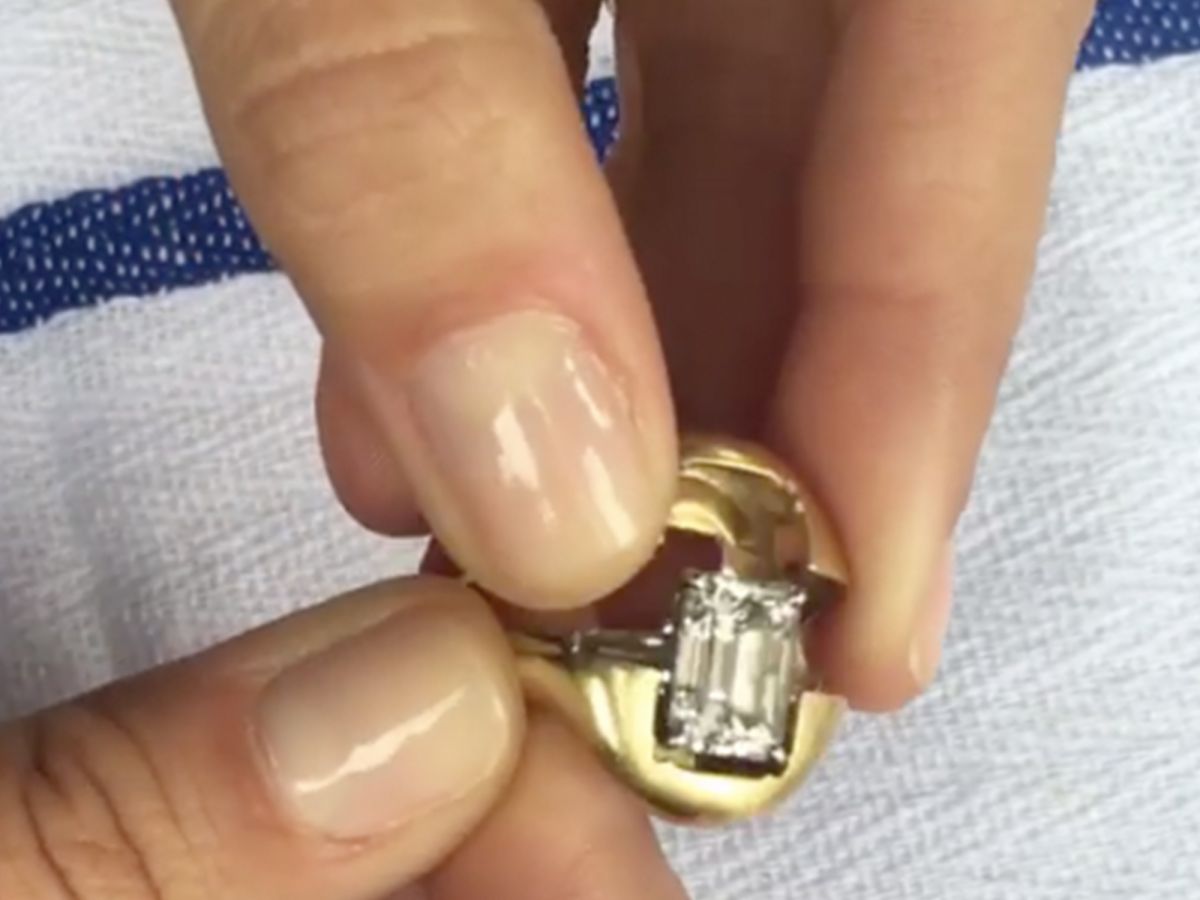 As ridiculous as it may sound, I can't imagine settling on just one engagement or wedding ring. As a trend-driven person, I like to change up my look every few years — sometimes, every day. And even though marriage isn't on the horizon for me at the moment, if it ever were to come about, I don't know how I'd decide on a piece of jewelry I'm supposed to wear forever. Am I the only one who finds this slightly daunting?
Regardless, you're sure to be fascinated by a style I stumbled upon on Instagram that's essentially one ring with two distinct looks. Back in September, Maria Dueñas Jacobs, formerly of Elle magazine and currently director of brand development at StitchFix, posted a video of this piece in action, with the (appropriate) caption, "Genius!! One ring, two looks!" — and I haven't stopped thinking about it since. Really, it's the perfect solution for someone who wants a versatile silhouette they won't get sick of, whether for engagement purposes or otherwise.
This particular design, by the jewelers at The House of Aziz & Walid Mouzannar, features what appears to be an emerald-cut diamond encased in a gold shell. The best part? You can rock this rock with or without the gold encasement, which means you've got two ring styles in one. We know, it's mesmerizing. The brand is calling this style the "Caché" ring, with "caché" meaning "hidden" in French. We love how this particular caption sums up the design, reading "Ce qui est précieux est caché," or, "That which is precious is hidden."
This isn't the only variation of this two-in-one style, either: The House of AW Mouzannar has posted a few creative versions of the modular ring style to its Instagram over the past few months, featuring everything from emeralds to enamel. Click ahead to see what just might be the future of engagement rings in action (and if you want to see them in person, check 'em out at Dover Street Market in New York City). Either way, you won't be able to stop staring (in the best way, of course).
Click HERE to read more.

You can publish this article on your website as long as you provide a link back to this page.