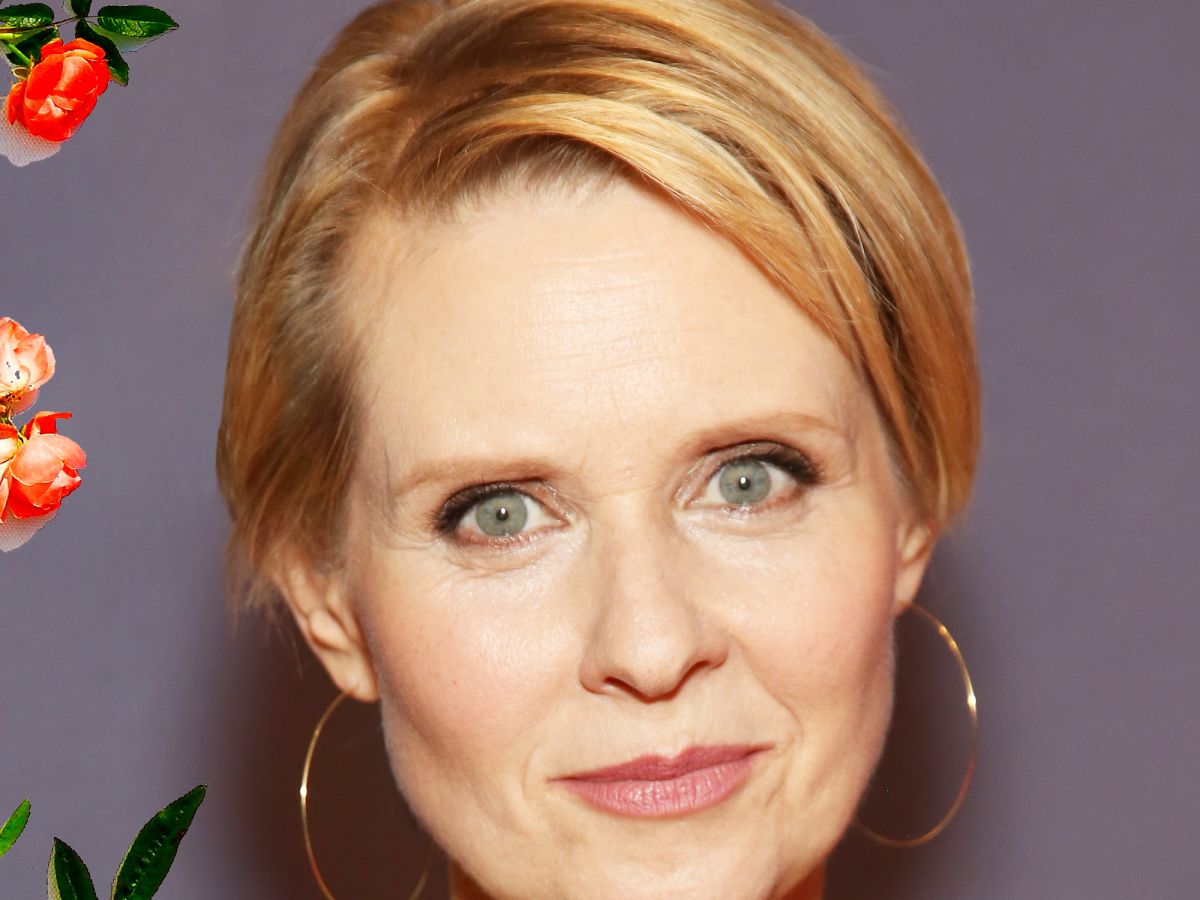 Today, Cynthia Nixon had her first TV interview since announcing her run for governor of New York on The Wendy Williams Show. After the opening niceties were exchanged, the very first question Williams asked Nixon had nothing to do with the MTA subway traffic or public school funding; rather, it was about her hair.
In fact, it takes four minutes for Williams to ask Nixon about her run for office. The time before that is used to explain why the actress no longer looks like Miranda Hobbes, her red-haired character on Sex and the City(a few minutes more are dedicated to discussing a scene in the SATC movie). We'd like to say we're surprised, but we learned long ago that this line of questioning is to be expected for women in politics.
In November 2015, in the midst of the presidential election, Donald Trump made Hillary Clinton's hair a topic of conversation while appearing on Mark Levin's radio show. "She has a new hairdo, did you notice that today?" Trump asked Levin, and the two proceeded to discuss whether her hair was a wig. "I've never seen Hillary with that hairdo," Trump replied. "I think that's an okay thing to say."
But what Trump thinks is okay to say very rarely is
. And turning the focus to the physical appearance of any woman who is trying to promote her work — be it a film or a political run — has got to stop. Back in 2013, a study sponsored by
Name It. Change It.
claimed that no matter what is said about a
female political candidate's appearance
, it has a negative impact on what voters think of her. Still, that isn't stopping Twitter from burning some kindling under this conversation that's shifted from
Clinton's hair to Nixon's
.
One Twitter user plainly wrote today, "Cynthia Nixon's got politician hair."
Cynthia Nixon's got politician hair https://t.co/beIRAIh4pg pic.twitter.com/dZenB6DcuA
— Donald Eke (@DonaldRex) April 4, 2018
Another confirmed that she has the "right" kind of hair to handle New York politics.
@CynthiaNixon has the right hair style for NY politics ?
— The Frenzy Agency (@FrenzyAgency) March 30, 2018
A handful are so insulting we won't even acknowledge them. Frankly, this shit is tired. As for us, should we find ourselves in a room with Nixon, we'll be too busy asking about her plans to fix the ancient subway system, champion minorities, and invest in renewable energy to even notice her blowout or lipstick.
Click HERE to read more from Refinery29


Loading ...