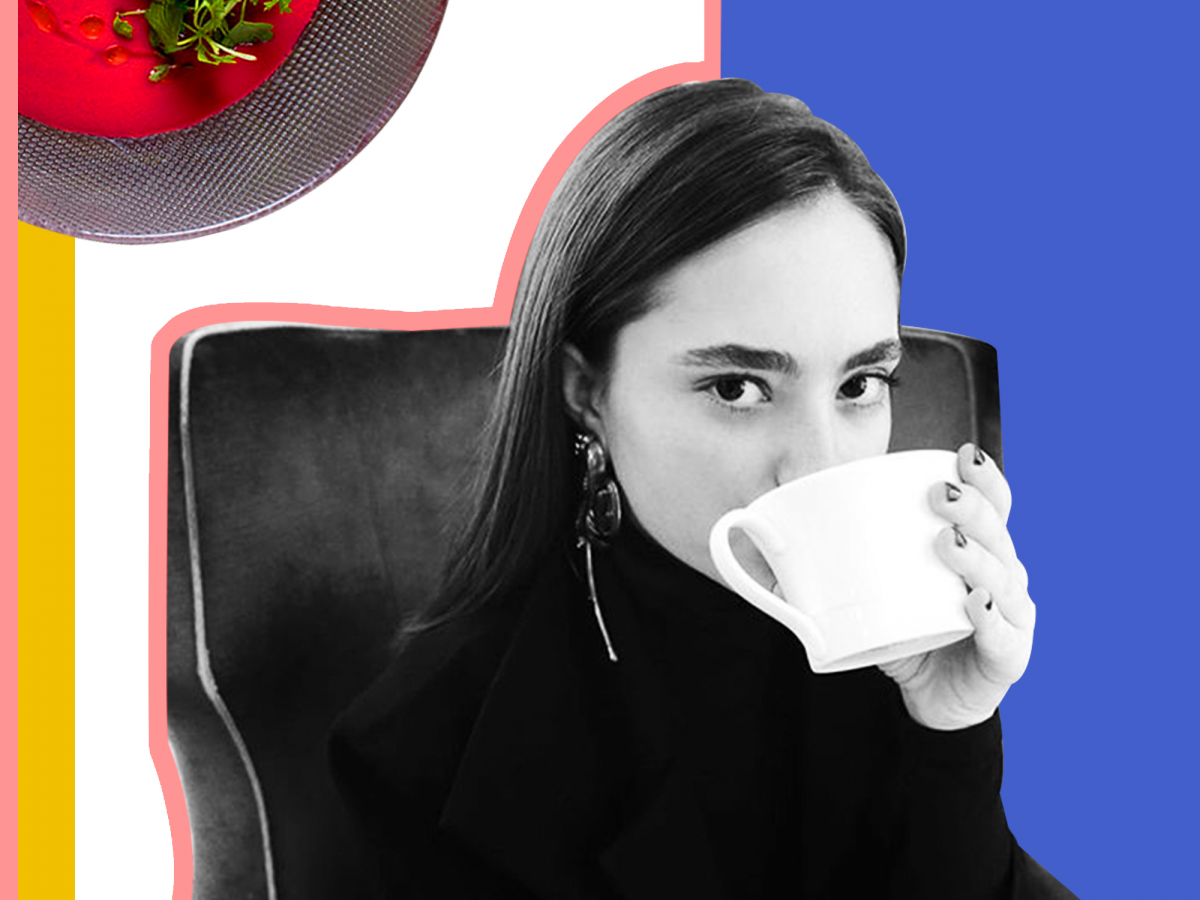 ​Tel Aviv is a beautiful rarity with a look and feel that makes it unlike any other city in the world. ​The micro-metropolis on the Mediterranean has a special place in my heart, first and foremost because it's home, but also because it's complex: It's been influenced by both Middle Eastern and Mediterranean cultures, and the blending of the two make Tel Aviv an inspiring and interesting place to visit and explore. With its location on the crux between Africa, Asia, and Europe, you can easily travel to and from it, absorb influences abroad, and return home with new ideas that are easily implemented into its cultural fabric.
On a less existential level, Tel Aviv's dense urban composition is filled with innovative art galleries, beautiful Bauhaus architecture, a nonstop, sleepless nightlife scene, and arguably some of the best restaurants in the world. Any visitor will be enchanted by the charming streets of Neve Tzedek — which many call the Soho of Tel Aviv — and the powerful energy in Jaffa, a biblical port city with more than 4,000 years of history. While its landscape captivates, it's the glowing warmth, openness, and excitability of the city's denizens, however, that truly make it a can't miss destination.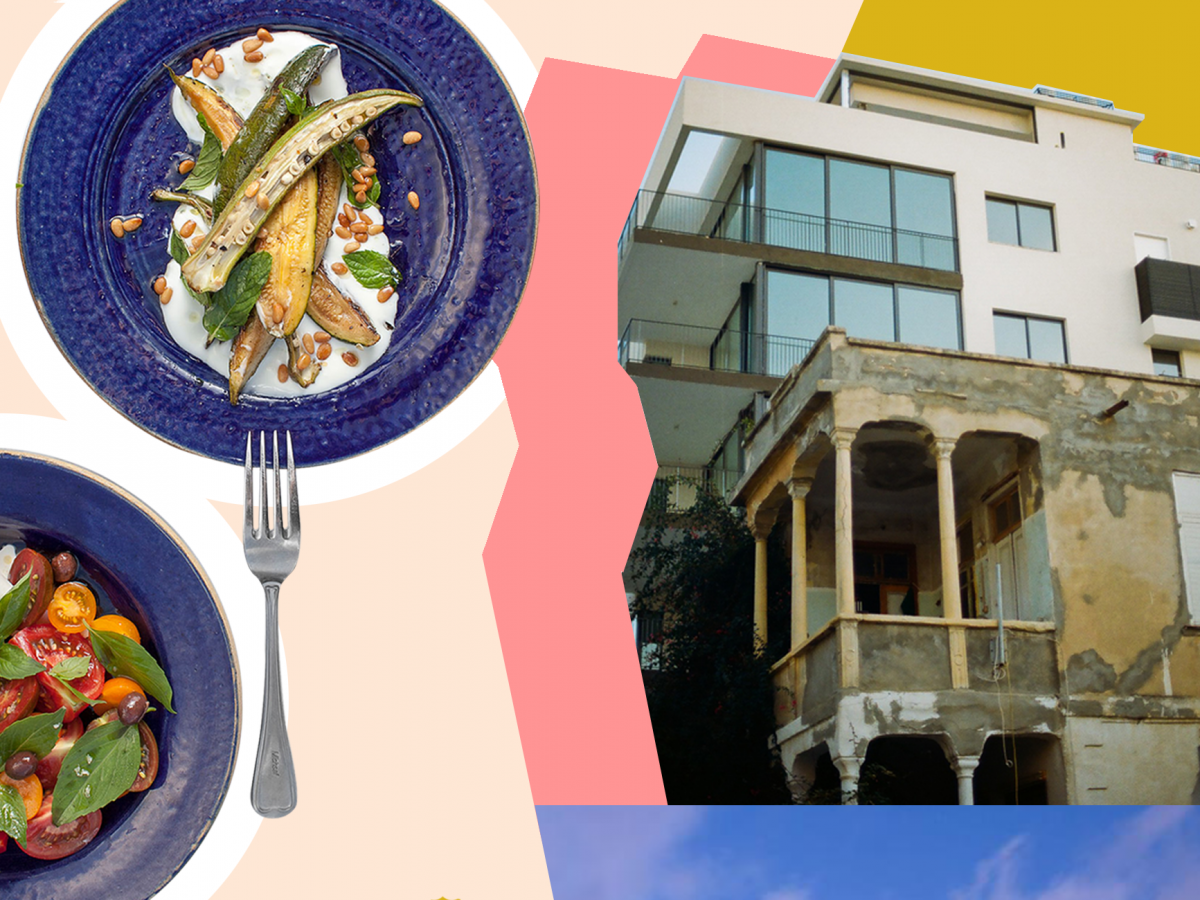 designed by Abbie Winters.
STAY
Hotel Montefiore
I adore this 12-key boutique hotel for both its obsessive eclectic-meets-contemporary design influences and its chic restaurant. Book a table for breakfast, lunch, or dinner for a delectable meal and the most robust wine and cocktail menu in town. The vibe is always lively; a place to see and be seen. Hotel Montefiore, Montefiore Street 36, Tel Aviv-Yafo 66883; +972-3-564-6100.
Poli House
I can't get enough of the perfect sunsets from the Poli House rooftop, a Bauhaus building brought to life through restoration and bold designs by
Karim Rashid
. A few more highlights: The cocktail list at this hotel bar is superb, the pool is heated year-round, and it overlooks the bustling Nahalat Binyamin Street, which is home to Tel Aviv's garment district and hosts a bi-weekly design and crafts fair. Plus, the hotel is situated at the nexus of Allenby Street, a colorful artery of the city that reflects Tel Aviv both old and new, and the delicious Carmel outdoor food market.
Poli House, 1 Nahalat Binyamin Street, Tel Aviv 6343220; +972-3-710-5000.
Efendi Hotel
Just outside of Tel Aviv is another stunning 12-room hotel in the Old City of Akko. Efendi Hotel is a palatial experience: rooms with 40-foot high ceilings, cloud-like beds, and an original Turkish Hammam. Nearby, a fish and seafood-lover's paradise for the taking: Uri Buri restaurant. The hotel is just a 90-minute drive from Tel Aviv up the Mediterranean coast, a journey that will make you feel like you're more in Italy or California than the Middle East. Efendi Hotel, Louis IX St. P.O.B 2503, Old Acre 24124; +972-74-729-9799.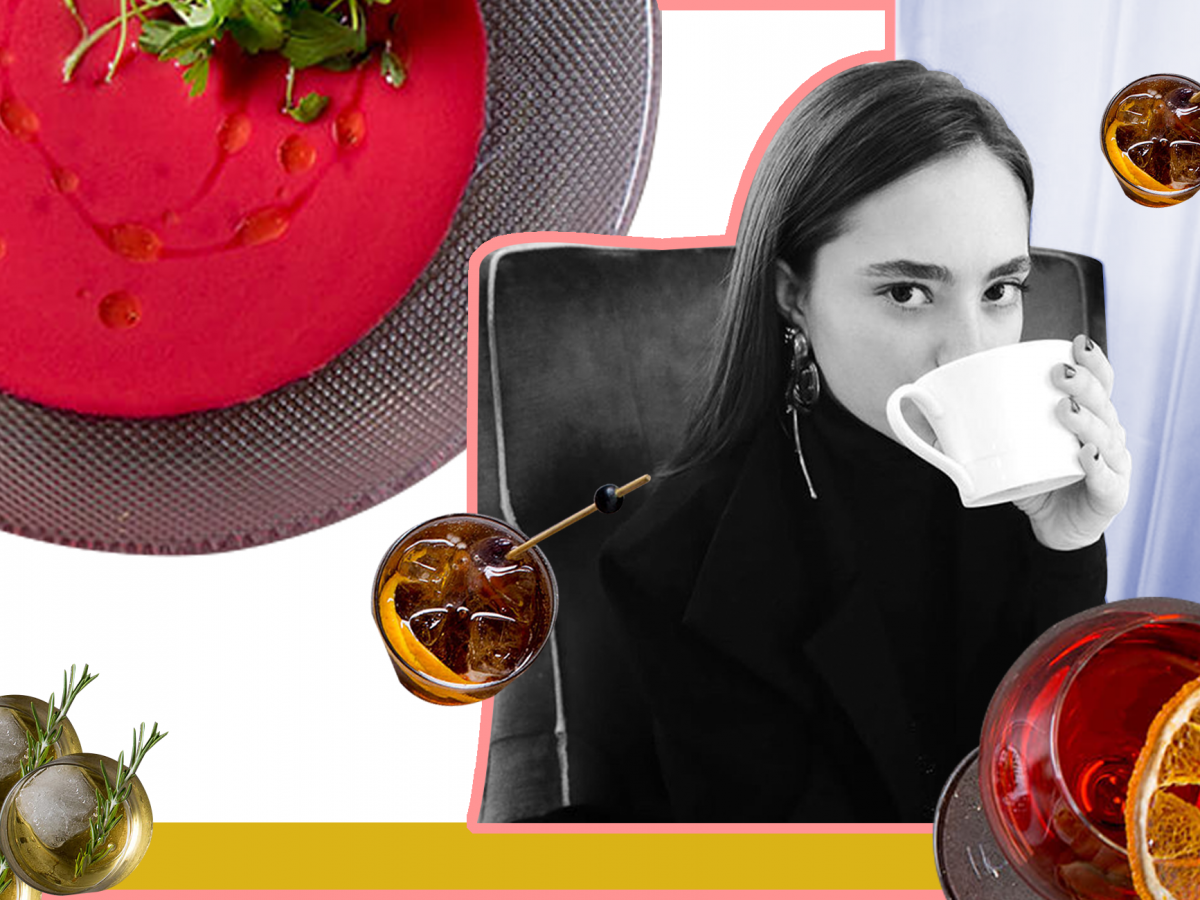 designed by Abbie Winters.
EAT & DRINK
Yom Tov Deli
This local gem in the Levinsky Market is the place for authentic antipasti, salads, cheese, and some of the best imported and local culinary goods to be found in Israel. Many of my chef friends purchase hard-to-find items from this deli, which is run by third-generation owners, brothers Yomi and Etan Levi. (I strongly recommend the roasted beet salad, Kashkaval cheese, or smoked tuna for a quick lunch that packs all of the delicious taste you could want in one bite!) Yom Tov Deli, Levinski 43, Tel Aviv; +972-54-682-2020.
Brut Wine Bar
The salmon sashimi, salads, and pasta dishes at this quaint spot near Rothschild Boulevard are pretty much perfect. Add a glass of Pelter Savignion Blanc or Chablis, post up outside, and allow passerby to marvel at each dish on your table. Brut Wine Bar, Nahalat Binyamin Street 36, Tel Aviv-Yafo; +972-3-510-2923.
Herzl 16
Herzl 16 is a new address in Tel Aviv. Situated in an open-air Italian-style courtyard in the heart of the city, the minimalist restaurant and music venue is an all-hours culinary hub and nightlife spot with some of the top DJs in the city spinning tunes into the wee hours. Herzl 16, Tel Aviv-Yafo; +972-3-554-4300.
Blue Sky
Located at the top of the Carlton Tel Aviv hotel is Blue Sky, a panoramic restaurant by Israeli-celebrity chef Meir Adoni. Enjoy Adoni's delicious twists on Middle Eastern classics while gazing over the entire city skyline and beautiful "White City" Bauhaus buildings of Tel Aviv. Blue Sky, 10 Eliezer Peri Street, Tel Aviv 6357325; +972-3-520-1818.

designed by Abbie Winters.
SHOP
Israël Abou​
Gregory Abou, as he's also known, is a Parisian implant with a multi-sensory concept store that has an affinity for the minute details. From home furnishings and a well-curated selection of clothes from Homecore, along with local and international fashion designers, Israël Abou brings all the best Tel Aviv fashion under one roof. Israël Abou​​, Shar'abi Street 2, Tel Aviv-Yafo; + 972-52-636-3844.
​Jaffa Flea Market​
If you're looking for a part of Tel Aviv that is both relevant during the day and night, the Jaffa flea market area is the place. The market hosts some of the best antique and vintage shops in the city and is perfect for browsing or purchasing (negotiation recommended). The area lights up in the evening with charming restaurants, bars, and galleries, plus some of the best people-watching in town. Olei Zion Street, Tel Aviv-Yafo.
Neve Tzedek Neighborhood
Neve Tzedek is comparable to Soho with charming boutiques, jewelry studios, cafes, and organic juice bars. Nestled away in the neighborhood is the Suzanne Dellal Center, a performing arts center home to the world-famous Batsheva Dance Company.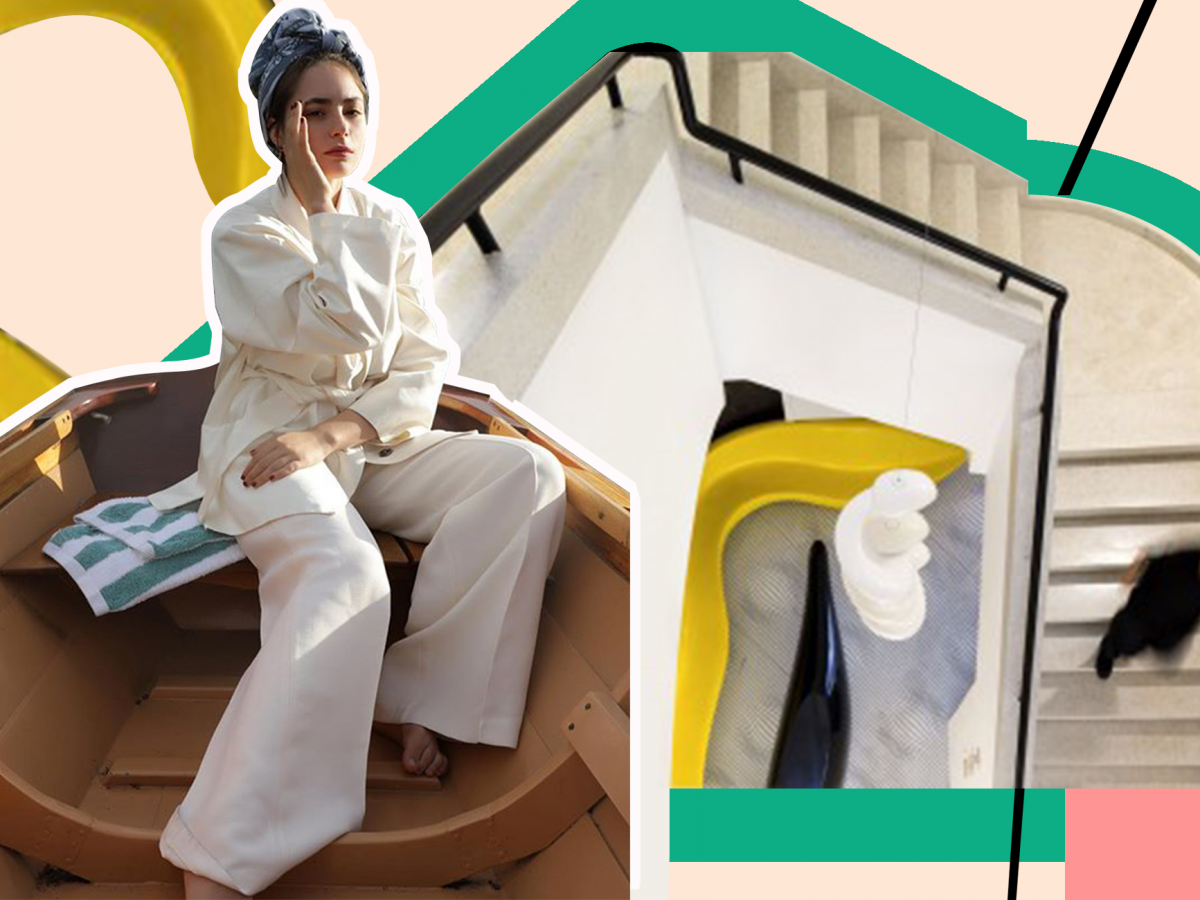 designed by Abbie Winters.
DO
Yoko Kitahara Spa
A taste of Japan in Old Jaffa, Yoko Kitahara is a tucked-away spa center overlooking the Mediterranean Sea. I'm a huge fan of the aromatherapy treatments that restore my body and mind after a long week (or month) in the studio and traveling from city to city during Fashion Week. Upon entering the Ottoman-era building in Jaffa, guests are treated with a warm foot bath and buckwheat tea in an environment that immediately puts you at ease.
Yoko Kitahara Spa, 5 Kikar Kedumim Street, Tel Aviv, 6803784; +03-605-8339.
Gordon ​G​allery
For fans of contemporary art, Gordon Gallery is amongst the best in Tel Aviv. The gallery's new location extends the thriving Tel Aviv art scene to the South of the city. It hosts rotating exhibits with international and Israeli-powerhouse names, like Louise Bourgeois and Ron Arad. Gordon Gallery, 95 Ben Yehuda Street, Tel Aviv; +972-3-524-0323.
EagerTourist Street Photography Tour
I love film photography and architecture in Tel Aviv, and anything that combines the two is a worthwhile experience. Eager Tourist offers incredible workshops led by a local photographer who guides to some of the city's best hidden gems, from Bauhaus-lined streets to obscure neighborhoods. Eager Tourist Street Photography Tour, 12 Geula Street, Tel Aviv, 63304; +972-054-811-0476.
Maya Reik is a fashionable Tel Avivian who has a pulse on the best spots to eat, sleep, drink, shop, and relax in the Mediterranean city. She is the founder of Marei 1998, a sophisticated womenswear line run from her Jaffa studio. Her designs have been featured in Vogue , The New York Times ,​ and more. ​
Click HERE to read more from Refinery29


Loading ...