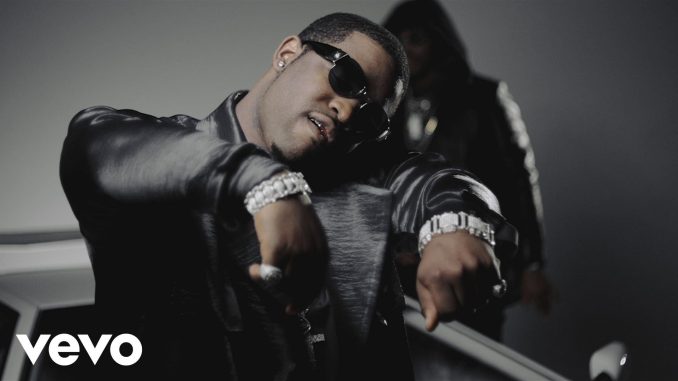 Tiffany & Co. is reaching new levels with A$AP Ferg and Elle Fanning. Following the unveiling of the legacy jewelry brand's "Believe in Dreams" campaign and chief artistic officer Reed Krakoff's first collection, Tiffany Paper Flowers, the luxury jewelry retailer has announced a partnership with Spotify to release the its first ever recording: a modern remake of the Breakfast at Tiffany's song "Moon River." The song features Fanning's singing and Ferg's rapping, Refinery29 has learned exclusively.

"I come from Harlem, which is a long way from the famous Tiffany flagship on Fifth Avenue," A$AP Ferg said in a press release. "But because I went to the High School of Art and Design in Midtown, I'd have to walk past the Tiffany store every single day on my way home. It was just years and years of me walking past Tiffany, never dreaming one day my face, my voice, and my lyrics would be part of their story. That's a real dream, in real life."
Both Fanning and A$AP Ferg tell Refinery29 their favorite scene in Breakfast at Tiffany's is the party scene. "[It has] so many hilarious characters!" Fanning says. And that feeling is certainly reflected in the song, which is the first time a rapper has worked with the brand. The rapper says he was inspired "to put some bounce on the Moon River song with a Ferg twist."
"For the song collaboration, we loved that A$AP Ferg shared our New York City roots, with a dynamic sense of style and wit, and Elle Fanning is a longtime friend of the house whose musical talent we were delighted to help showcase," Ashley Barrett, vice president global public relations for Tiffany & Co., said in a press release. "Spotify is an ideal partner to release our track, as they share our passion for artistry and innovation and serve as a destination for music fans everywhere."
Breakfast at Tiffany's is a reigning theme in Tiffany & Co.'s Paper Flowers collection, as Krakoff was inspired by the movie. Specifically, "the juxtaposition of wearing a floor length gown and a tiara while holding a paper bag with coffee and a pastry," he tells Vogue. "The idea that luxury doesn't have to be formal."
The song is now available to stream on the Spotify and the Tiffany & Co. website. And just like that, Tiffany & Co. became even cooler — though the bodega takeovers and Tiffany Blue cabs didn't hurt either.
Click HERE to read more from Refinery29


Loading ...