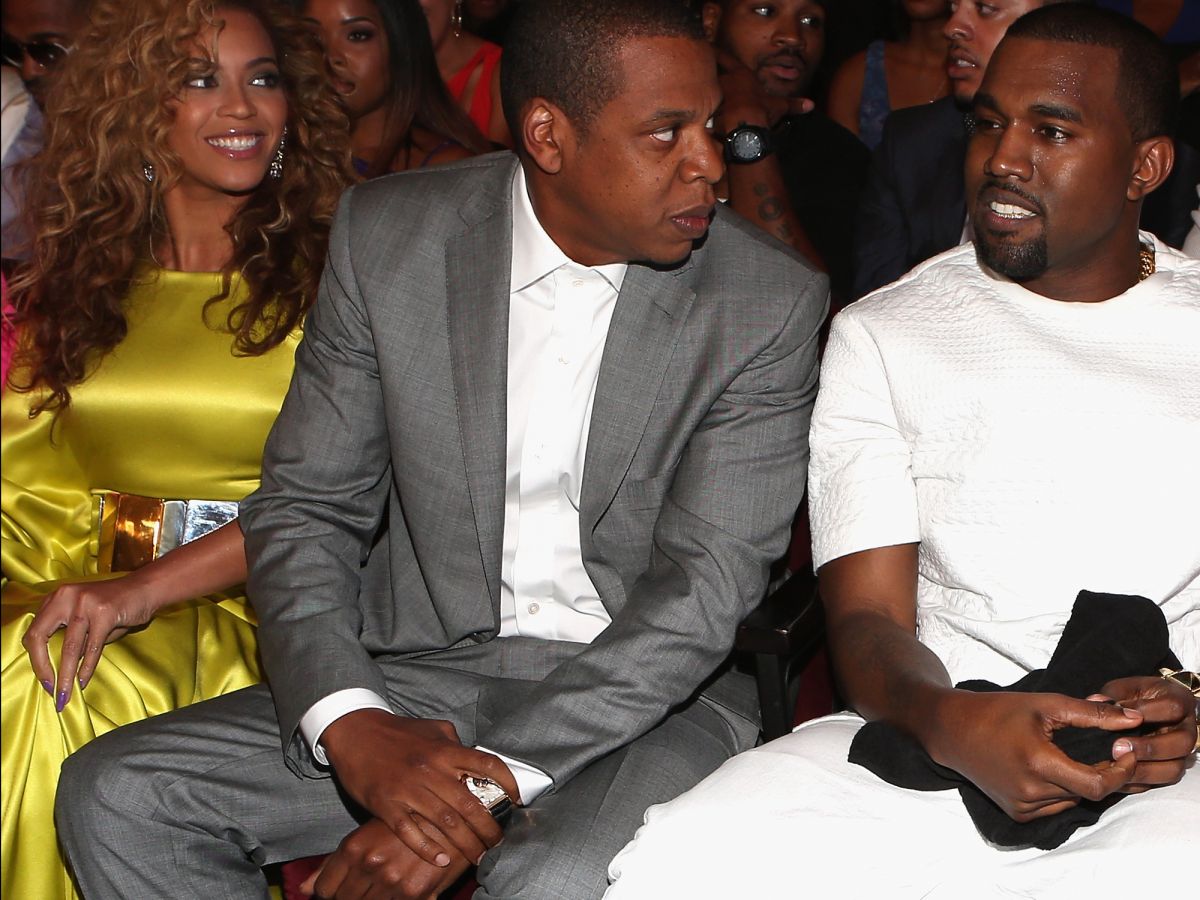 Now that we've all survived the album drop heard around the world, let's talk about some of the more controversial things discussed throughout Everything Is Love, the joint album from Beyoncé and Jay Z, aka The Carters.
Let's be honest, it's common for rappers to have beef — it's a part of the culture and seems to be mandatory at this point. But, is it coincidental that the Everything Is Love was dropped during the same time Nas's Kanye West-produced album is supposed to be released?
Kanye has had five releases from the G.O.O.D Music record label, most notably Ye's own self-titled album, which was followed by the critically-praised album he did with Kid Cudi, so it's easy to assume The Carters dropped their album at this exact time on purpose. This is especially plausible considering Jay Z and Nas have had a rivalry since the late 1990s.
On the Everything Is Love song "FRIENDS," Jay touches on the fallout with his friend and why he and Bey didn't show up at Kanye and Kim Kardashian's 2015 wedding.
Jay raps, " I ain't going to nobody for nothin' when me and my wife beefin'/
I don't care if the house on fire, I'm dyin', n—-, I ain't leavin'."
Earlier in the song, he references Kylie and Kendall Jenner, Kanye's sister-in-laws, when they decided to put their faces on T-shirts over images of Notorious B.I.G. and Tupac. "Y'all put n—as on a T-shirt, it hurt you ain't never meet 'em," Jay Z raps.
On another song, "BOSS," the couple proves that they continue to rake in the dough and are definitely still a force to be reckoned with.
In this song, the line "N—-s rather work for the man than to work with me / Just so they can pretend they on my level, that shit is irkin' to me," could possibly be referencing the fact that Drake turned down Tidal for a $19 million contract with Apple instead.
The beef between the Jay and Kanye can be traced back years, 2016 being notable when Kanye decided to come for Beyoncé, as if she owed him something for his 2009 "I'ma let you finish, but Beyoncé had one of the best videos of all time!" debacle with Taylor Swift.
On the final track of Everything Is Love, "LOVEHAPPY," Jay raps, "Y'all could make up with a bag, I had to change the weather / Move the whole family West, but it's whatever /
In a glass house still throwing stones /Hova, Beysus, watch the thrones."
Watch the Throne is the title of Jay and Kanye's collaborative album. In the song, Bey refers to herself as "Beyzus," similar to Kanye's Yeezus nickname. Is Beyoncé saying she now "sits on the throne" and is replacing him?
But we have to remember that it's understandable why Jay would want to distance himself from Kanye and all his drama. We all have that friend who's drama we try to avoid; it can be exhausting.
Many believe Kanye is ruining his reputation because of his political views, which seemingly contradict everything he has rapped about in the past.
Maybe Jay and Kanye's friendship is truly over, or at least on the brink of ending. Though sometimes what is perceived as "beef" is merely just two friends who aren't really getting along at the moment.
Click HERE to read more from Refinery29


Loading ...