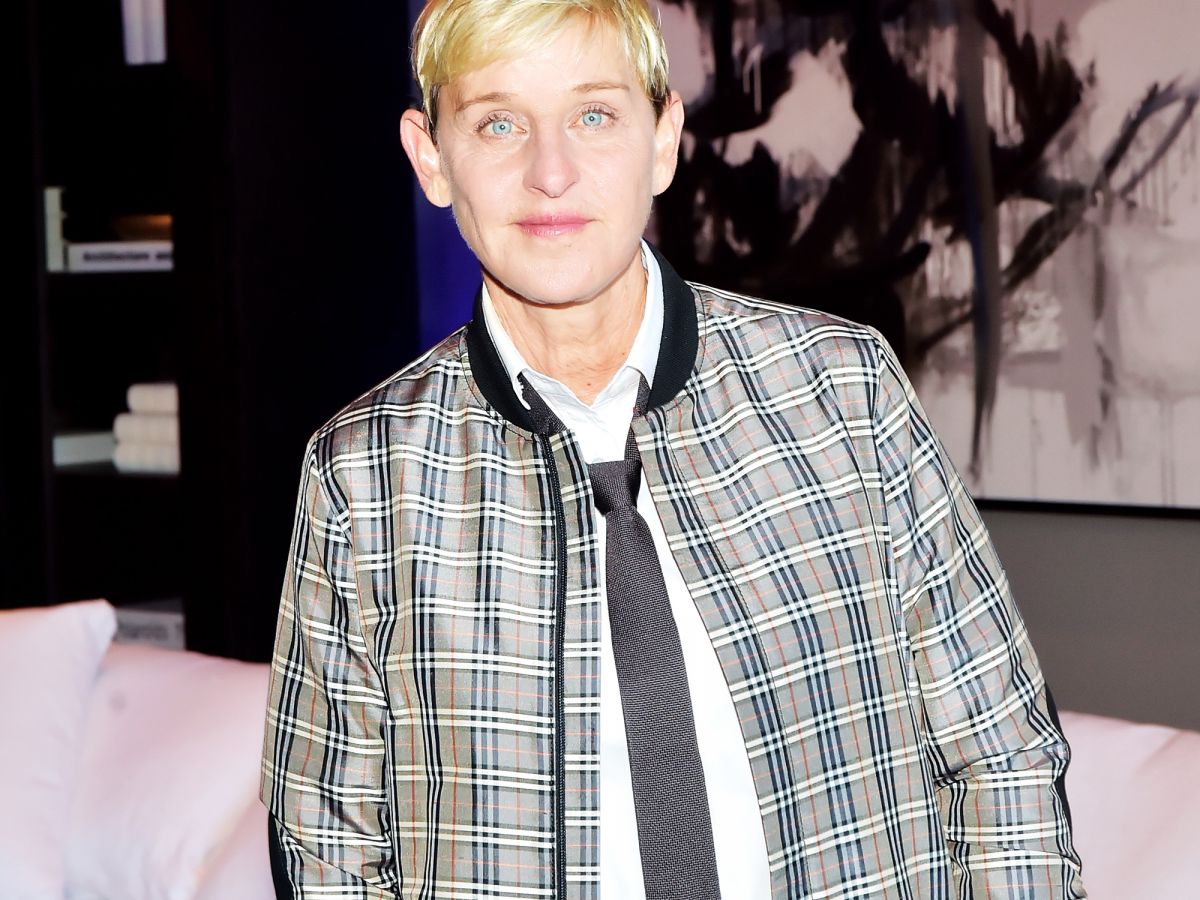 Ellen DeGeneres opened up about how it was a struggle to get to where she is today during her recently released episode of Comedians In Cars Getting Coffee with Jerry Seinfeld.
It's been over 20 years since DeGeneres came out publicly in a Time article. What made it an even more groundbreaking moment in pop culture was that her character, Ellen Morgan, on her sitcom Ellen came out with her, becoming the first gay lead character on television. With 44 million people tuning in, DeGeneres – and her character – came out. While the studio was flooded with thank you notes and letters from fans who had been inspired by the episode, many of the actors involved in the episode received death threats and were snubbed by Hollywood. The dichotomy was severe. The episode won an Emmy, DeGeneres won a Peabody award, yet the show was cancelled a year later.
"When I lost my sitcom, I didn't work for three years solid until I got the talk show," DeGeneres told Seinfeld. "I was bitter and sad and angry. How did this change everything, just by me being honest and saying I'm gay? Why is this such a shock to people? Why is it such a big deal?"
At the time, there were few LGBTQ characters being represented in media. 20 years ago, you would rarely have seen a woman confident in her attraction to other women, living a full and happy life where her character arc didn't solely center around her sexuality. Shows like Dawson's Creek, Will & Grace, and Buffy the Vampire Slayer were among shows in the '90s that first began to include LGBTQ characters as regulars.
Today, you can find a full spectrum of identities and orientations being represented in media; however, the LGBTQ community is still vastly underrepresented. According to a
report conducted by GLAAD
, only 6.4% of characters on broadcast, primetime TV identify as gay, lesbian, bisexual, transgender, and/or queer in 2017. Percentages were slightly higher for cable and streaming, but the good news is these numbers are increasing and diversifying across the board and are becoming more intersectional.
Representation behind the camera
has been a significant contributing factor in these numbers changing.
While DeGeneres didn't know it at the time, her risk and her struggle would come to mean so much to countless people. The world on-screen is looking more and more like the world off-screen, and DeGeneres played a huge part in initiating that change.
Click HERE to read more from Refinery29


Loading ...