This article was last updated on April 16, 2022
Canada:

Oye! Times readers Get FREE $30 to spend on Amazon, Walmart…
USA:

Oye! Times readers Get FREE $30 to spend on Amazon, Walmart…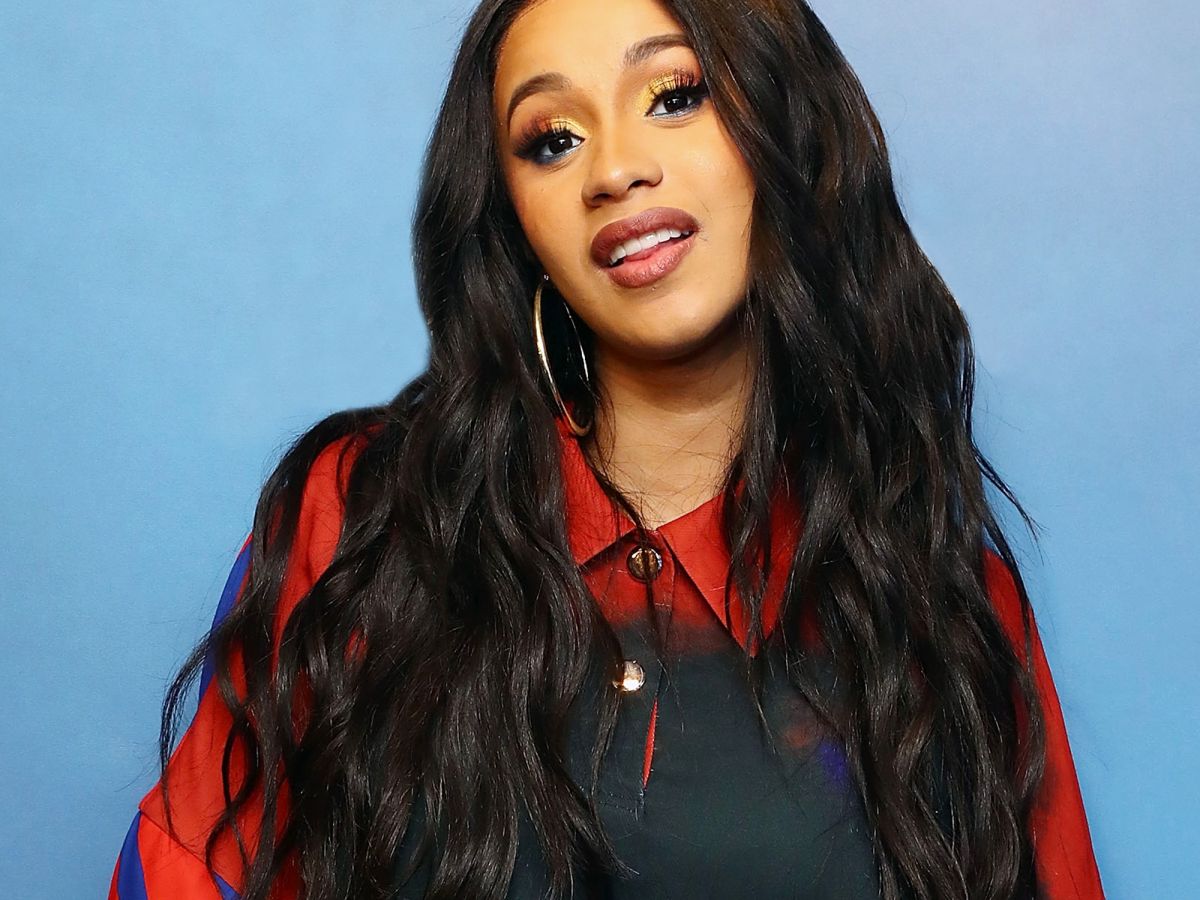 Cardi B isn't the only one choosing to wear Fashion Nova over big name designers. On Wednesday, InfluencerDB — a marketing software company that highlights the best performing brands and influencer marketing campaigns on Instagram — released findings that showed that more users engage with Fashion Nova on the social media platform than Zara, H&M, Revolve, Puma, Calvin Klein, LiketoKnow.it, and KKW Beauty (which, according to the company, are Instagram's best performing brands).
InfluencerDB used earned media value (EMV) — marketing jargon for publicity that comes from a brand's promotional efforts, like gifting clothing — to determine a brand's reach and impact (but revenue). Back in 2011, Ad Age discovered that earned media value was the gateway to a successful brand, as it speaks directly to the customer's needs. Based on Fashion Nova's social engagement, the marketing study found the fast-fashion brand scored $125 billion EMV based on 611 million likes on posts mentioning the brand's name. That's almost double what Rewardstyle's LikeToKnowIt, an Instagram shopping discovery app, could earn; as the second most engaged brand on the list, InfluencerDB estimated it could bring in $67 billion EMV based on 322 million likes. Sure, this is all technically fake money, but it adds weight to the fact that Fashion Nova was Googled more than Dior in 2017.
Last year, WWD found retailers were struggling to maintain a strong earned media value, which ultimately translates to customer loyalty. But Fashion Nova seems to have cracked the code. Though Fashion Nova is not a billion dollar company (yet!), the potential to become one is certainly in reach — thanks in part to its influencer network, which speaks to a demographic of people often systematically excluded from the fashion industry. And perhaps that's the secret to their success. The influencers Fashion Nova works with are women who look like the customers the brand is intended to serve, who are more often than not women of color. Earlier this year, Nielson found that consumers of color, particularly Black buyers, shape the market.
"Our research shows that Black consumer choices have a 'cool factor' that has created a halo effect, influencing not just consumers of color but the mainstream as well," Cheryl Grace, senior vice president of U.S. strategic community alliances and consumer engagement at Nielsen said in February. "These figures show that investment by multinational conglomerates in Research and Development to [create] products and marketing that appeal to diverse consumers is, indeed, paying off handsomely." Nielson also found that Black buyers have $1.2 trillion in spending power. They're also the most likely to interact with a brand on social media.
Fashion Nova's CEO, Richard Saghian, realized the power of Instagram very early on. #NovaBabes like Kehlani, Teyana Taylor, Kylie Jenner, Amber Rose, and Cardi B (who has worked with the brand since 2014, have changed the way customers interact with advertisements that authentically tap into popular culture. "She started doing posts and tagging Fashion Nova, and we noticed," Saghian tells Refinery29 of the brand's relationship with Cardi B. "We saw the engagement from her followers and how genuine her engagement was with them." Forbes calls this tactic "a niche-first strategy," noting it works so well because it speaks to audiences typically ignored by other brands. So much so that brands are finding when you design products, services, and experiences with marginalized audiences in mind, they quickly recognize and appreciate that you are speaking to them. Forbes was speaking about specific strategies implemented by McDonald's, General Mills, and Coke, but the same can be said of Fashion Nova's appeal.
Much like the aforementioned corporations, Fashion Nova's CEO is a run by a(n Iranian-American) man who oversees, based on the company's LinkedIn profile, a team more diverse than most newsrooms. The staff even worked a booth at the BET Awards in June, furthering its authentic outreach.
Zara and H&M (third and fourth on InfluencerDB's list, respectively) have each come under fire for being racially-insensitive, resulting in the Zara, as The New York Times reported in March, "beefing up their approval process" for products before they land in customers hands (or on social media where they can be called out) — or diversifying their teams. LikeToKnow.It and Revolve (number five on the list) have had their share of diversity issues, too. When RewardStyle launched LikeToKnow.It in 2016, the influencers invited to use the platform were overwhelmingly white. Earlier this year, Instagram users called out Revolve for the lack of non-white and plus-size women invited on its #RevolveAroundTheWorld trip to Phuket, Thailand. As a result, people took to the comments section of the store's Instagram account, criticizing the company for its lack of diversity not just on the trip, but on its site and social media feeds, sparking the hashtag #RevolveSoWhite. It's hard not to wonder if missing the mark on inclusivity is costing each of these companies money.
Though Fashion Nova isn't without critique, when Saghian launched the brand in 2006 he was clear about wanting to democratize the fashion industry. And it looks like he isn't just setting trends for his consumers, but in terms of target demographics, key influencers, and even staffing, the industry would benefit following his ideology that "fashion should be fun, accessible to all and promote body positivity."
Click HERE to read more.

You can publish this article on your website as long as you provide a link back to this page.
You can publish this article on your website as long as you provide a link back to this page.