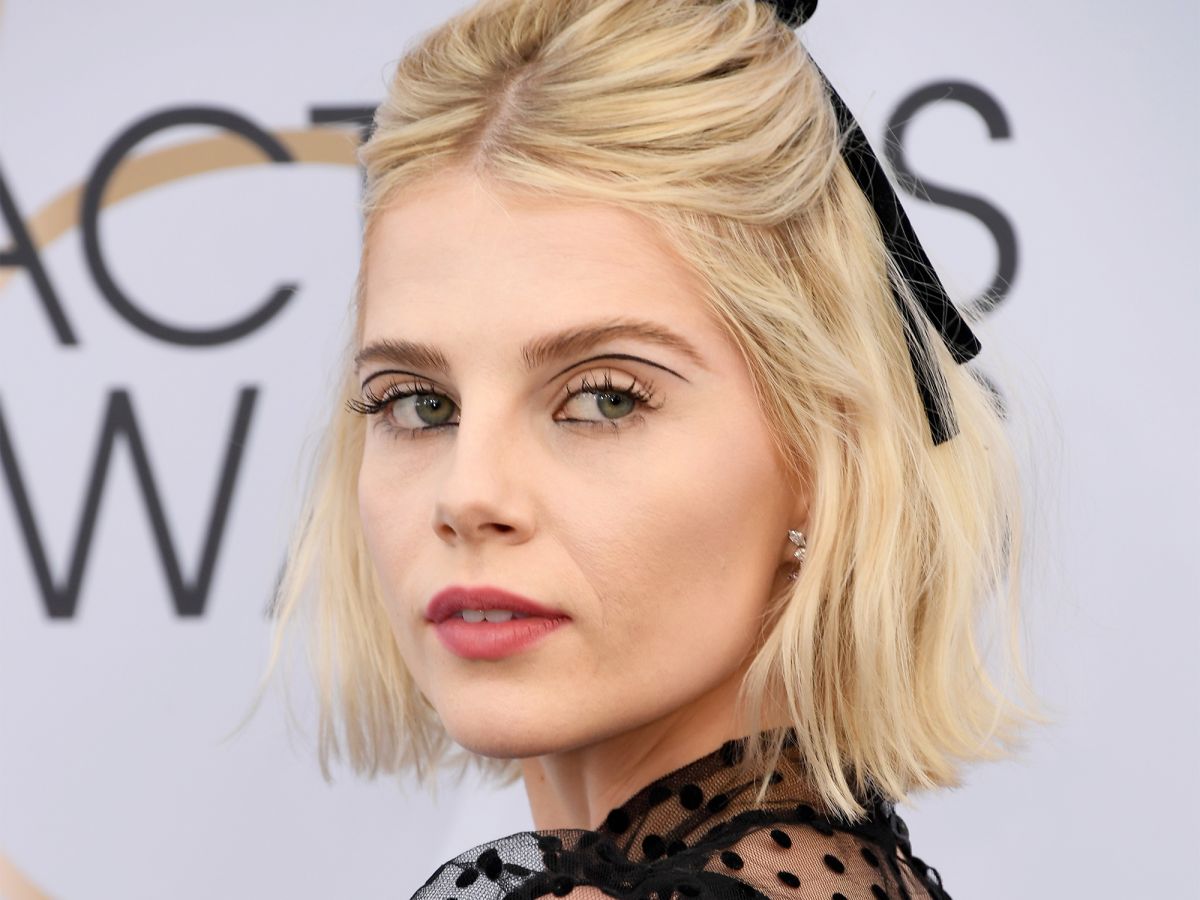 When we saw Lucy Boynton's blunt, blonde bob at the Golden Globes, it was official — she's going to be at the top of our beauty-crush list for 2019. But before we could even consider running to our hairstylist with photos of Boynton's hair in hand, she showed up to the 2019 SAG Awards with makeup to die for. Now, we can't decide which part of her look to copy first.
The 24-year-old actress hit the carpet with her choppy bob tied up with a velvet black ribbon that celebs (like Kate Middleton and Margot Robbie) have been loving recently. But when we zoomed in on her look, it was her '70s-inspired eye makeup that really stole the spotlight.
Celebrity makeup artist Jo Baker kept Boynton's skin simple with her cheekbones slightly chiseled. She used Victoria's Secret Beauty eyeliner to create "goth punk" lines on her lids that kinda remind us of Twiggy from back in the day. To complete her red-carpet makeup, Boynton's lips were given a blurred effect, further solidifying her status as 2019's red-carpet beauty influencer to watch. We promise not to judge if you stare.
A post shared by JO BAKER (@missjobaker) on Jan 27, 2019 at 4:24pm PST
Click HERE to read more from Refinery29


Loading ...