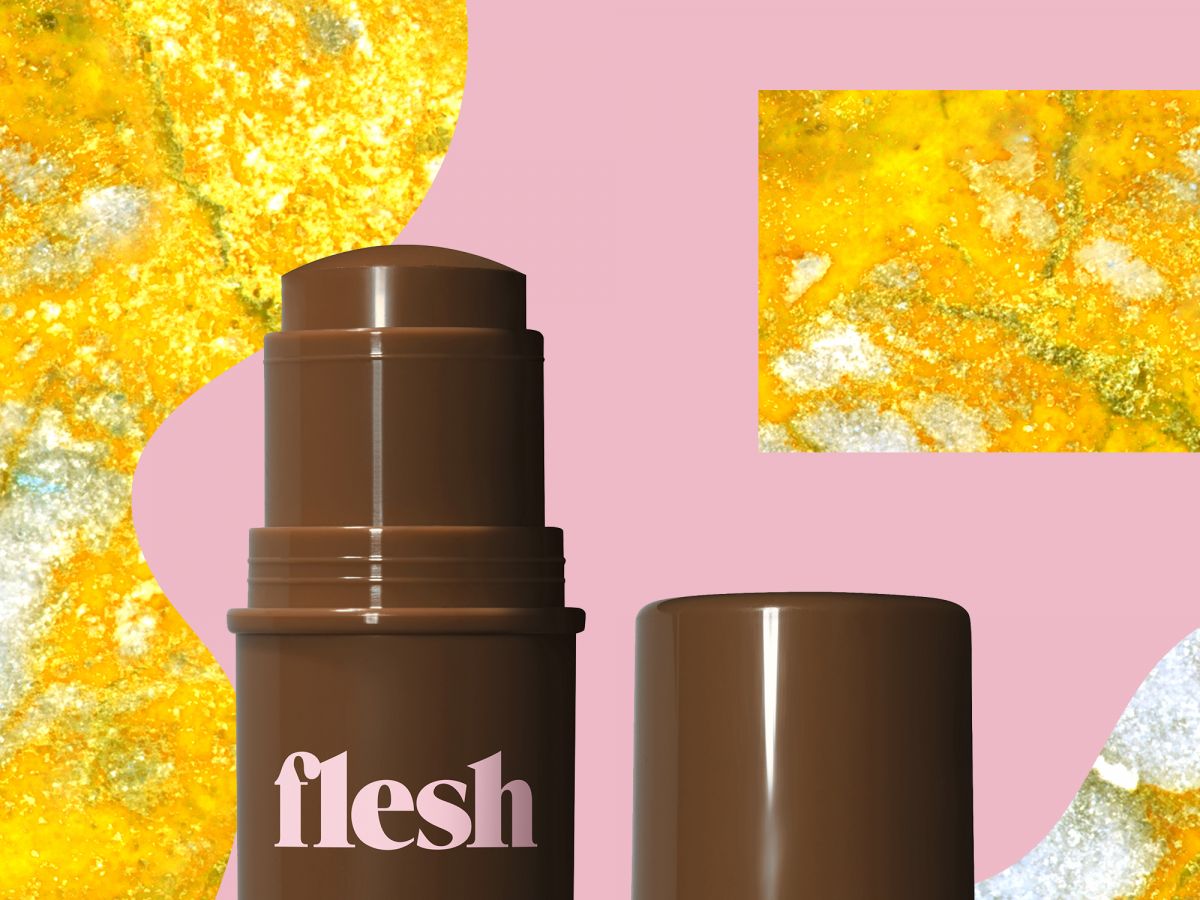 With so many foundations on the market, how is a person supposed to choose just one? After all, there's a time and a place for each, from mousse to cream to cushion — hell, even aerosol. As you know, your choice of face makeup really depends on the coverage and finish you want, plus the tools you like to use. But what happens when your main priority is finding something fast and mess-free? (So basically, every weekday morning…)
Luckily for the lazy rushed set, there's one formula that's gaining popularity, with more and more brands bringing new versions to a makeup counter near you: foundation sticks. While not exactly new, they're one of the most genius bases you can toss in your bag, apply on the go, and still get great coverage sans tools and mirrors.
In short, stick foundations are the superhero of shortcut routines — and even if you prefer to be incredibly meticulous with your whole face and take more time and care, these babies are still just as useful. They can be used with your fingers or with tools, and they can be layered for maximum coverage or diffused for lighter coverage.
Fair warning: If you've never tried these before, you might never turn back. Our favorites, ahead…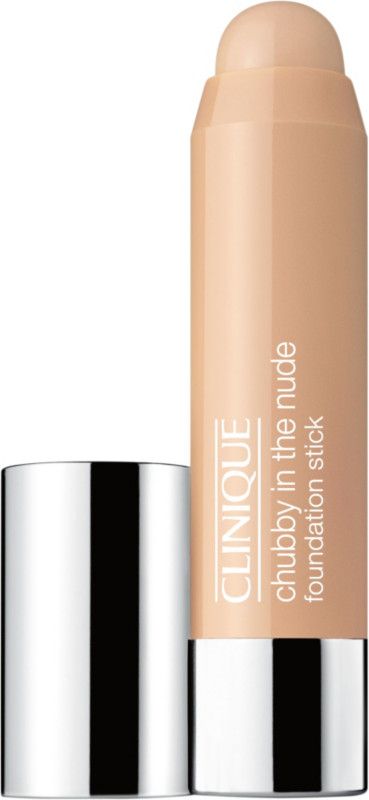 This easy-to-use, moisturizing foundation works just as well during your morning routine as it does for midday touch-ups.
Clinique Chubby in the Nude Foundation Stick, $27, available at Ulta Beauty

Less is more with this foundation stick, because it is so highly pigmented — swipe once on your forehead, cheeks, and chin, then blend. You may even be able to skip concealer because the coverage is that good.
Lancôme Teint Idole Ultra Longwear Foundation Stick SPF 21, $43, available at Sephora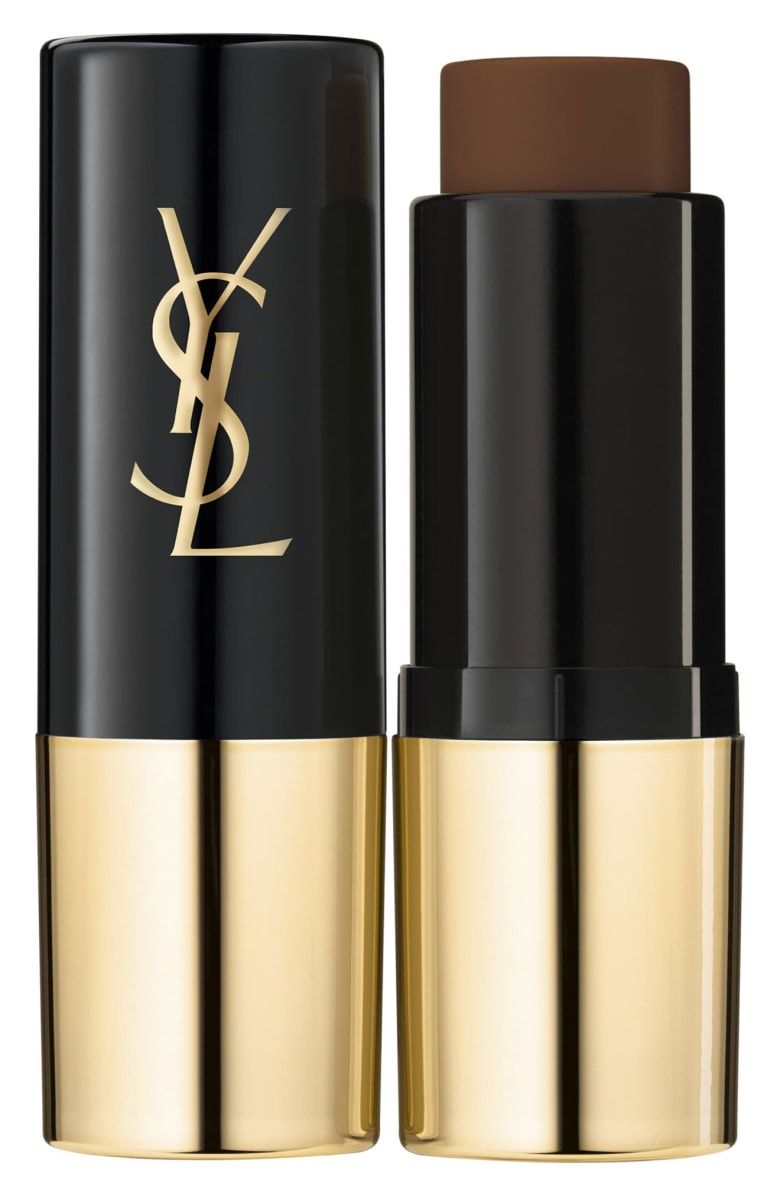 Cutting oil out of your beauty routine could be the best decision you ever make. But once you've gone oil-free on your cleansers and lotions, make sure to do the same with your foundation. Consider this luxe, natural matte option from YSL. Just keep in mind that when the brand says this product stays put "all hours," they mean all hours.
Yves Saint Laurent All Hours Foundation Stick, $48, available at Yves Saint Laurent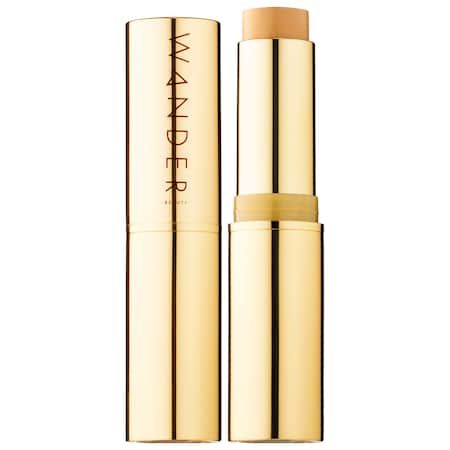 A stick foundation that gives you the benefits of a hydrating lotion and won't break you out? Check and check. Thanks to the coconut oil and vitamins C and E, pigment glides across skin with ease and leaves you with light-to-medium coverage that can easily be built up to a fuller look.
Wander Beauty Flash Focus Hydrating Foundation Stick, $40, available at Sephora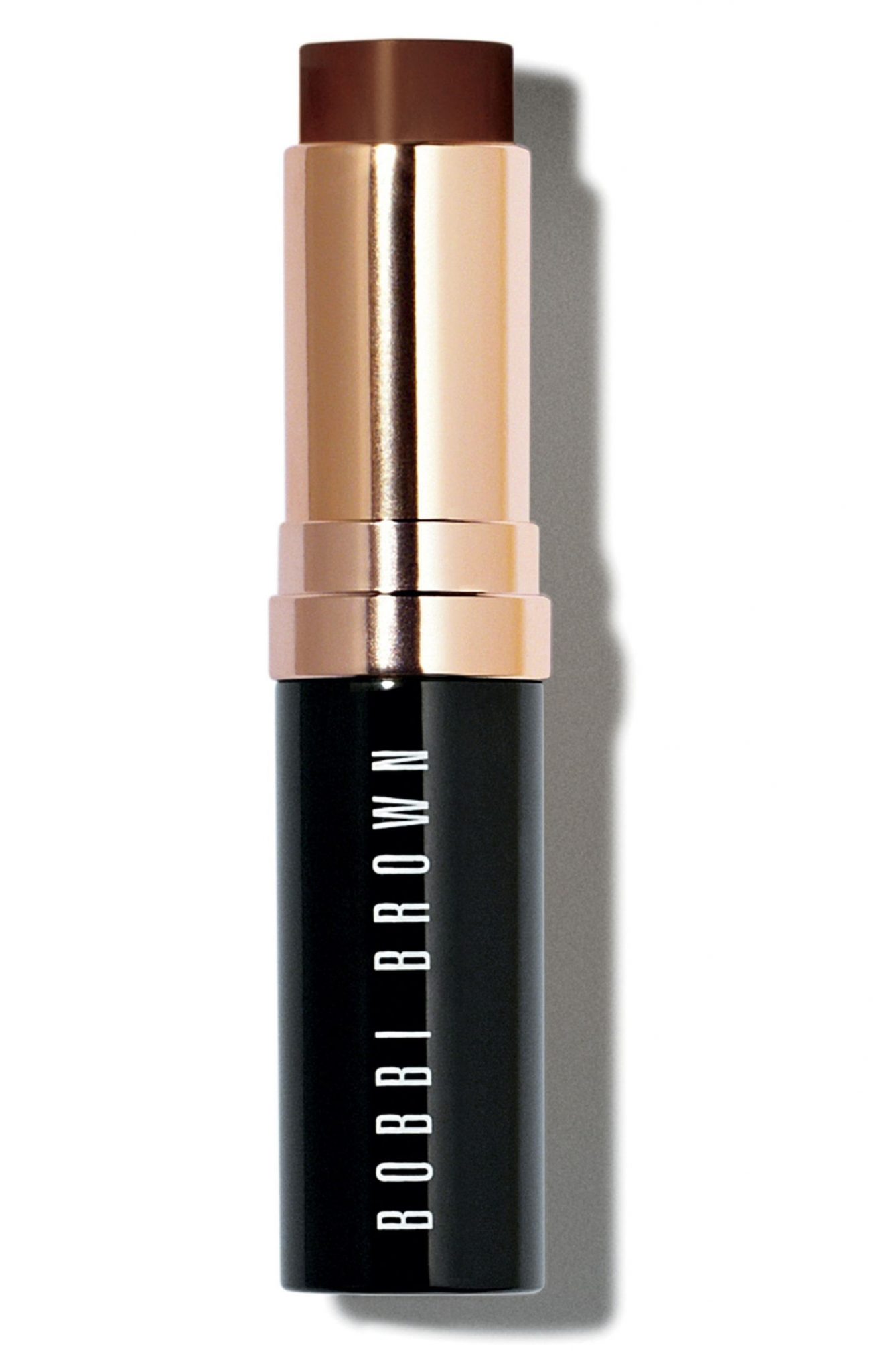 This foundation's shea butter-laced formula is great for dry skin and makes skin look supple and plump in minutes. You can use your fingers or a flat brush to smooth this one on — it's that soft and silky. Oily skin? Simply set with a sheer powder for longer wear.
Bobbi Brown Skin Foundation Stick, $46, available at Nordstrom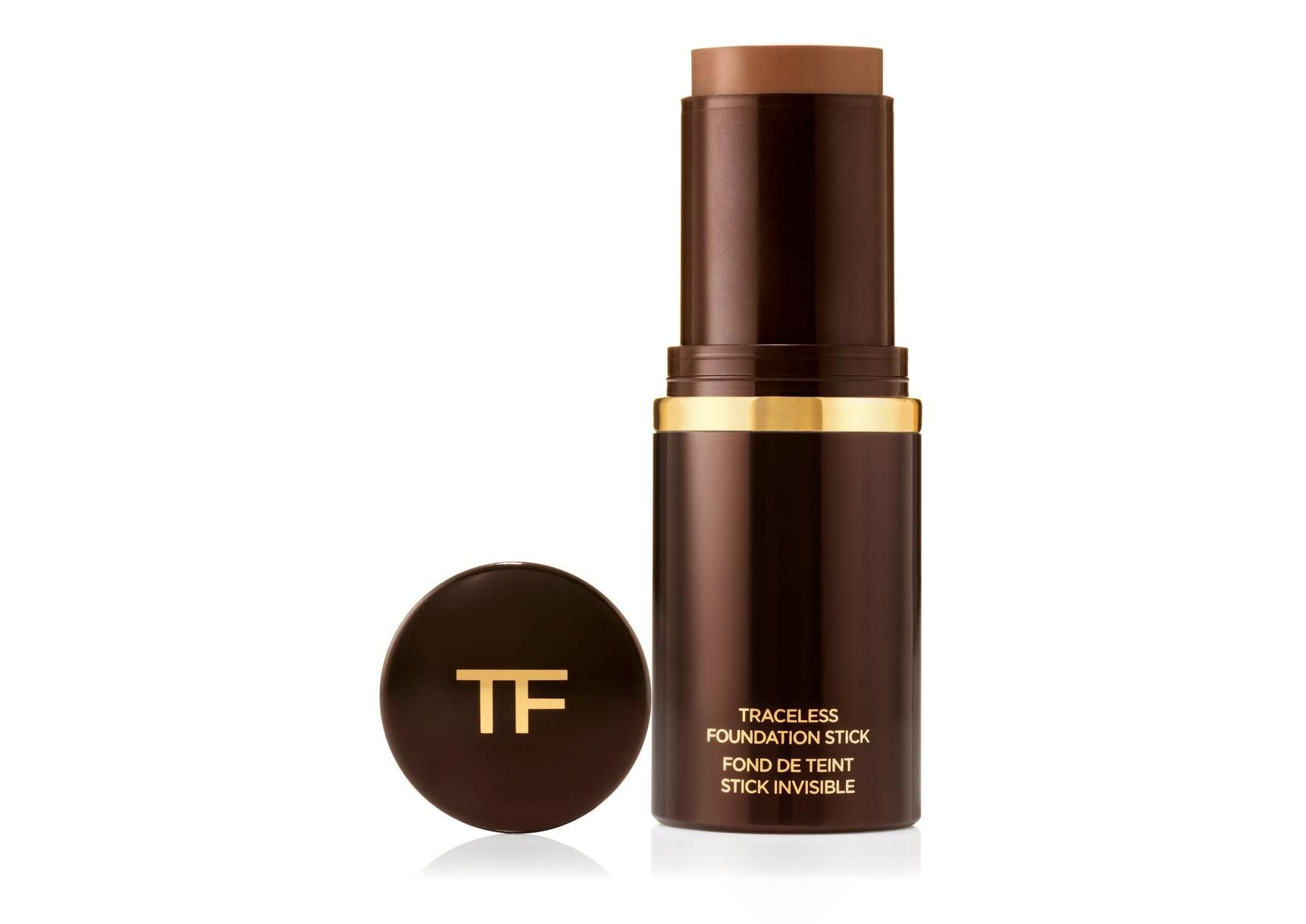 When it comes to luxe foundation sticks, this is the one you have to beat. Tom Ford turned its famous Traceless liquid foundation into a handy stick that makes transforming your face into a smooth, silky canvas that much easier.
Tom Ford Traceless Stick Foundation, $87, available at Tom Ford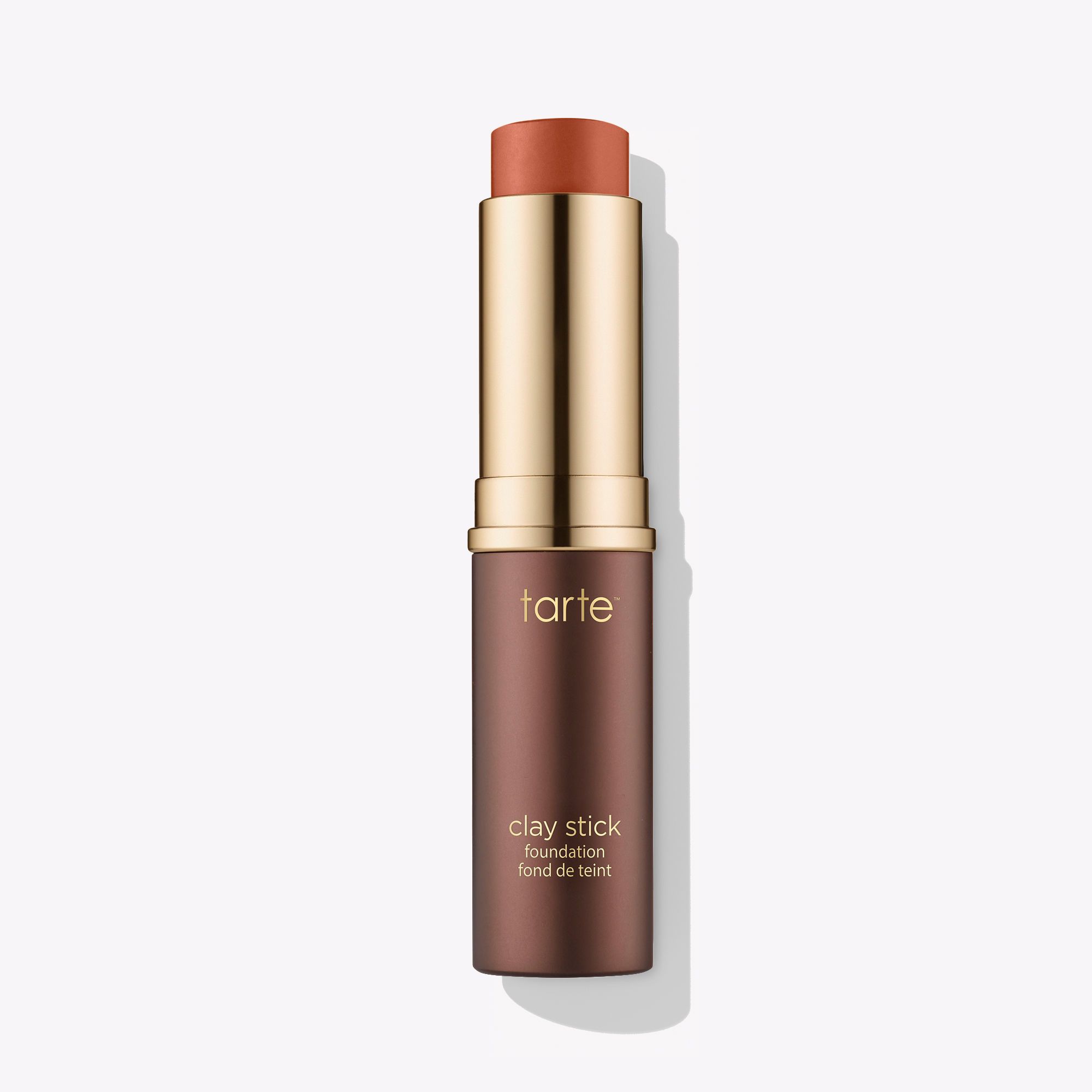 Lightweight, creamy, and beyond easy to blend, this long-wearing formula offers coverage that looks and feels like second skin.
Tarte Clay Stick Foundation, $39, available at Tarte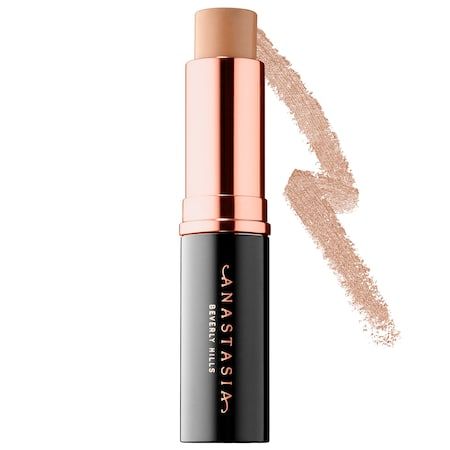 This option doubles as a convenient touch-up tool — you'll get great coverage with just a dab or two of product. The texture is thick, so we don't suggest applying too generously all over your face. However, if you're looking for a long-wear, full-face look, you've found it.
Anastasia Beverly Hills Stick Foundation, $25, available at Sephora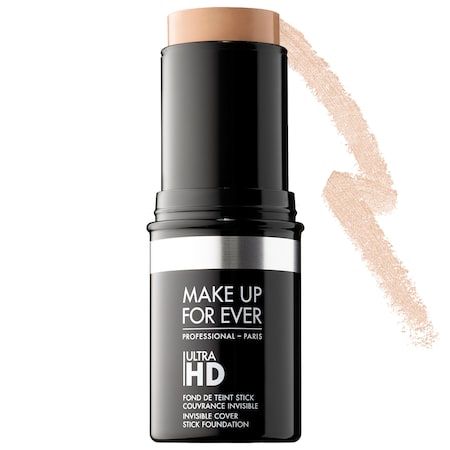 Calling all selfie addicts: This formula will keep you looking natural in any lighting. This one takes under a minute to apply and smooth out, but doesn't sacrifice your hi-def glow.
Make Up For Ever Ultra HD Invisible Cover Stick Foundation, $43, available at Sephora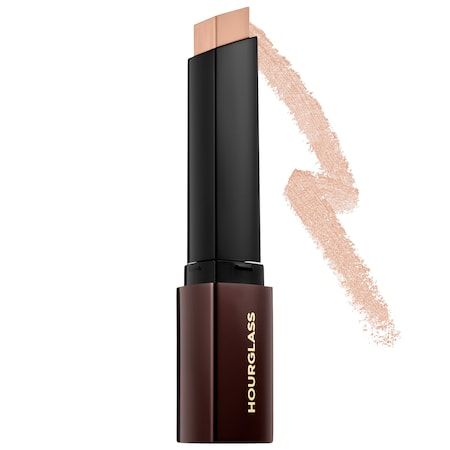 Great for stick-foundation novices, this triangle-shaped foundation is really easy to get right. With just a couple swipes on each cheek, your entire face will be covered, just blend with warm (clean) fingers. The finish is dewy and it's available in a wide range of shades.
Hourglass Vanish Seamless Finish Foundation Stick, $46, available at Sephora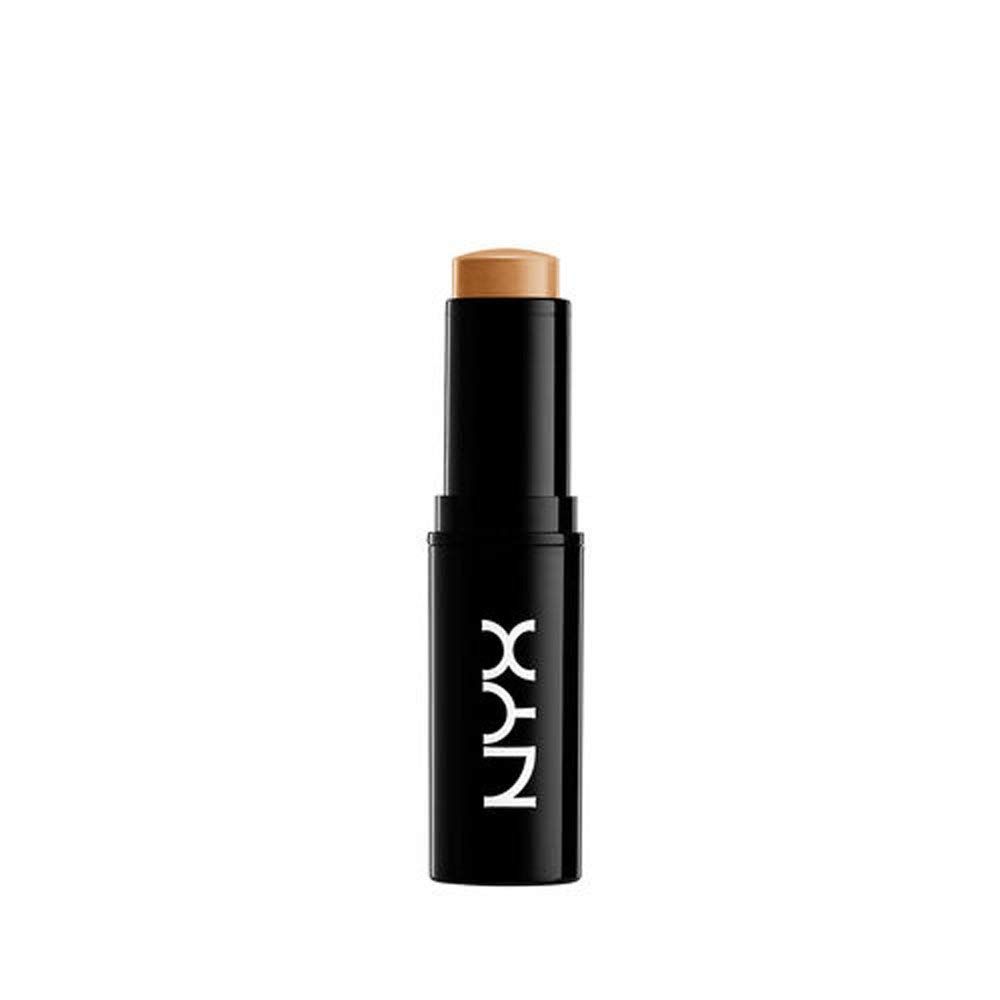 This isn't just one of the best foundation sticks you can get for under $10 — it's one of the best, period. With a long-lasting, blendable formula that you can use all over your face, or just to spot conceal as needed, it's incredibly versatile, too.
NYX Cosmetics Mineral Stick Foundation, $10, available at Ulta Beauty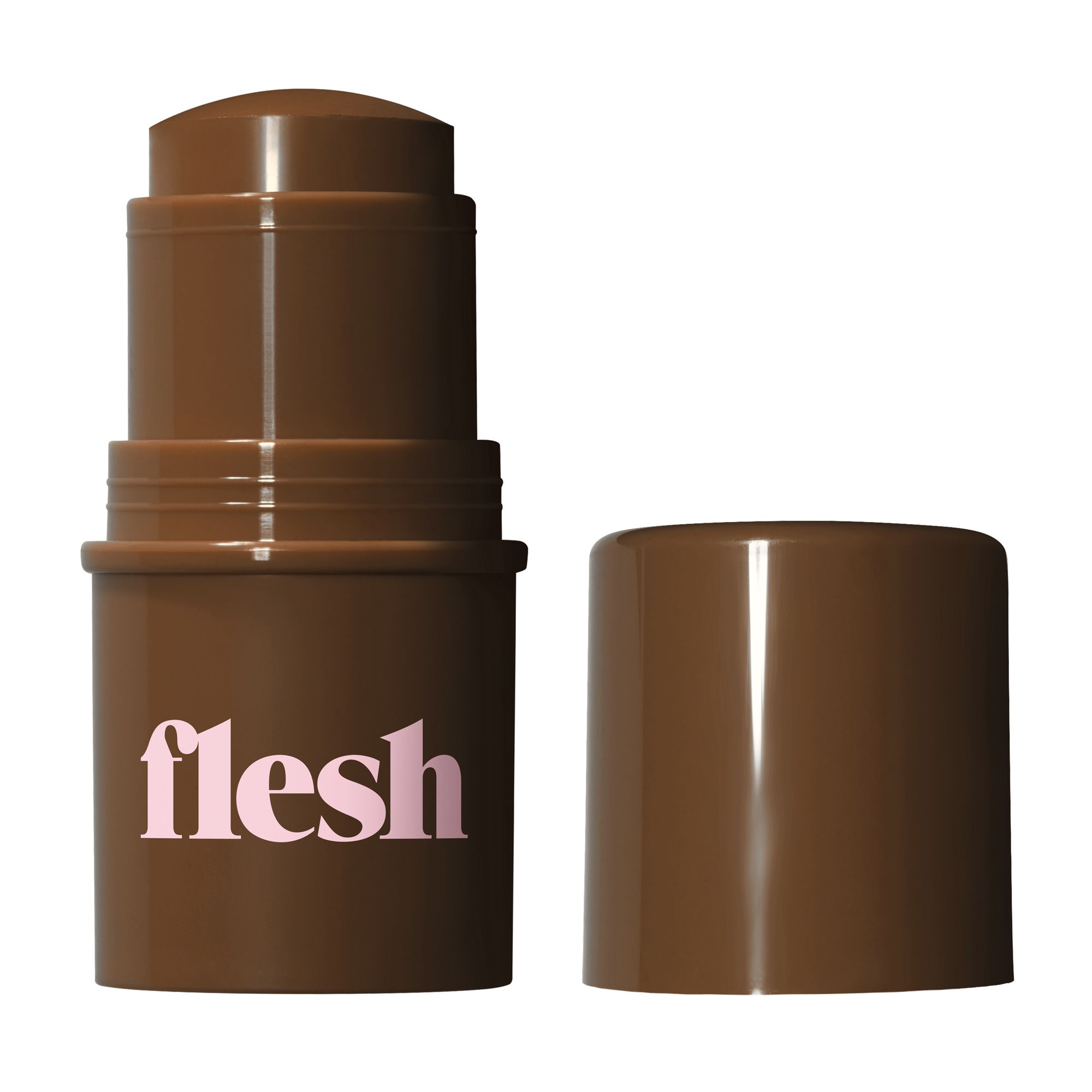 The beauty world expected a lot from the newly-launched Flesh Beauty — and it delivered. The hero product: a range of medium-coverage stick foundations available in 40 shades, specifically formulated to never look chalky or ashy on any skin tone.
Flesh Beauty Firm Flesh Thickstick Foundation, $18, available at Ulta Beauty

Talk about bang for your buck: You get a smooth, medium-coverage foundation on one side, and a full-sized contour stick on the other.
Smashbox Studio Skin Shaping Foundation Stick, $42, available at Sephora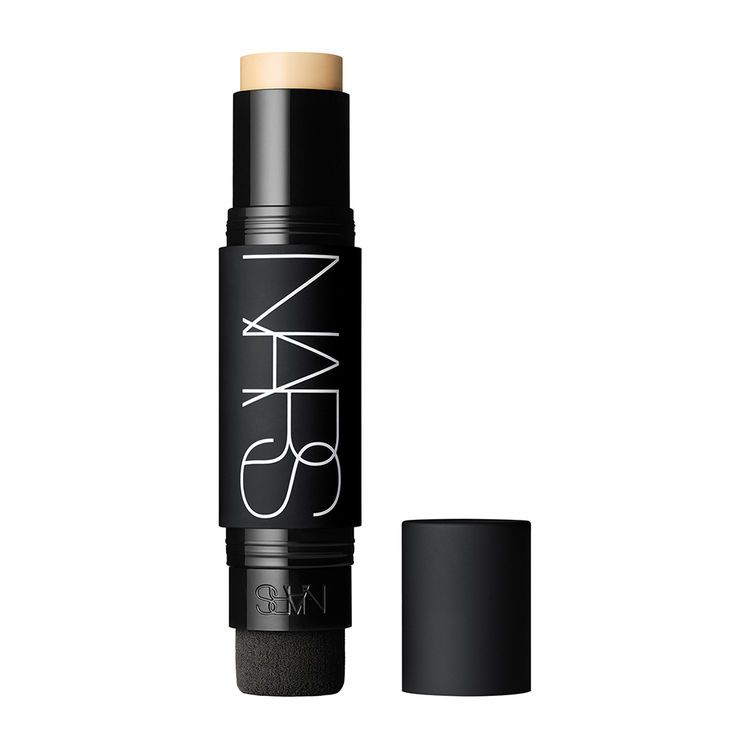 This stick's matte foundation offers a soft, filter-worthy finish and a skin-care routine all in one. Thanks the vitamin-packed formula, you don't have to worry about layering on the serum underneath.
NARS Velvet Matte Foundation Stick, $45, available at NARS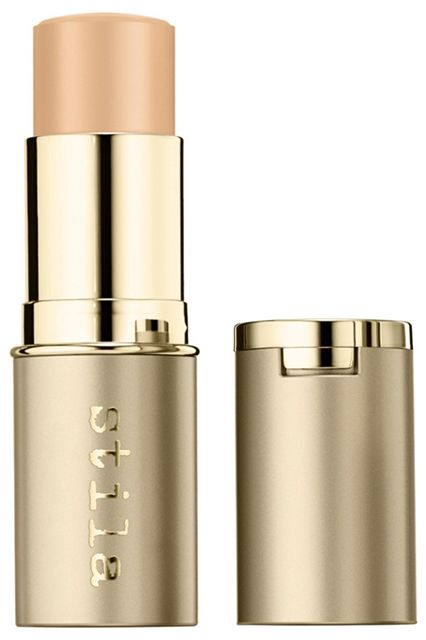 As if the convenience of portable foundation in stick form wasn't enough on its own, this one also hides an under-eye concealer under the cap.
Stila Stay All Day Cover Powder Finish Foundation & Concealer, $36, available at Ulta Beauty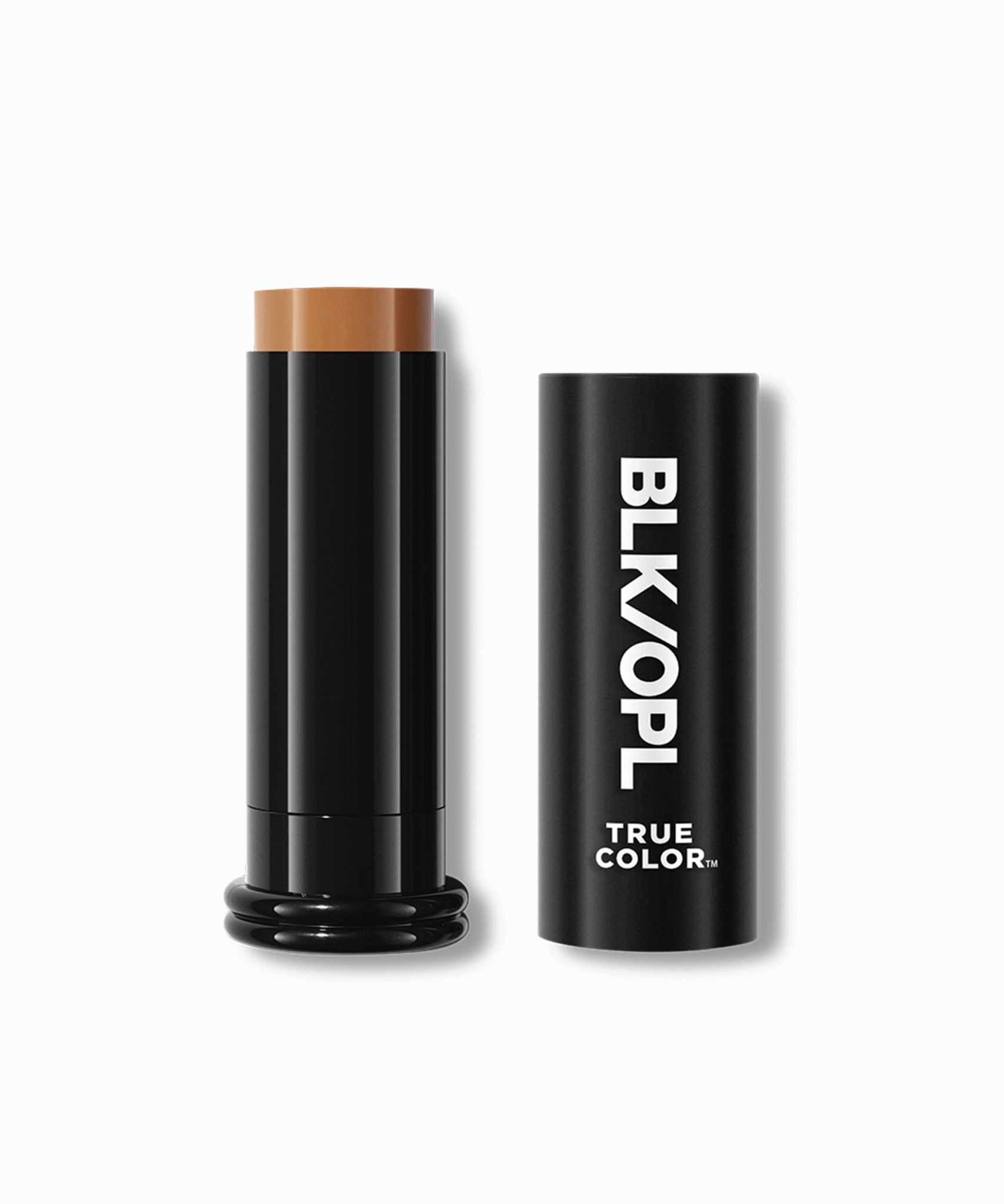 The deeper tones in this revamped line are a dream come true for darker skin tones looking for a solid contour shade.
Black Opal True Color Skin Perfecting Stick Foundation SPF 15, $9.95, available at Black Opal

This blurring and mattifying formula gives you skin that looks FaceTuned.
Flower Beauty Instant Blur Stick + Multi-tasking Foundation, $14.99, available at Ulta Beauty
Click HERE to read more from Refinery29


Loading ...